"I think actually going a different direction, hitting a reset button, is actually a good thing, and the president did that," Priebus said, according to partial transcripts of the interview shared by a Fox News producer.
After privately resigning from his post in the Trump administration on Thursday, Priebus continued to work with Trump on filling his post, he said. Trump announced on Twitter on Friday that Secretary of Homeland Security John Kelly, a retired four-star Marine general, would replace Priebus as chief of staff.
Priebus wouldn't comment to Hannity on his rivalry with the new White House communications director Anthony Scaramucci and instead praised the president as "decent" and "incredibly hard-working."
"I'm not going to get into that subject," Priebus said of Scaramucci's disparaging comments about him published Thursday in The New Yorker. "It's just getting in the mud, and I think it's a distraction from the president's agenda."
During the interview, Priebus described the news media as "dishonest" and blamed headlines about the federal investigations into Russia's ties to the Trump presidential campaign for distracting the country from what the Trump administration is accomplishing. He called the allegations of collusion "a joke."
"I honestly don't believe that there's a lot of people out there that actually believe that campaign people were sitting on telephones and having meetings and passing secret messages, trying to figure out how to mess around with the election," Priebus told Hannity. "It's ridiculous."
White House press secretary Sarah Huckabee Sanders said Friday that Trump and Priebus had been discussing his role for weeks, while Trump had also been in talks with Kelly about the job.
Priebus' resignation comes in the wake of some high-profile drama with the newly appointed Scaramucci.
Earlier this week Scaramucci accused Priebus, who was reportedly blindsided by Scaramucci's new role, of leaking his personal financial disclosure to Politico. However, the reporter who published the information in an article later clarified that Scaramucci's information was publicly available from the Export-Import Bank of the U.S.
In the interview, conducted Wednesday but published Thursday, Scaramucci suggested Priebus had "cock-blocked" him from getting a spot in the Trump administration. He also specifically accused Priebus of being a leaker, adding that he would "be asked to resign very shortly." Scaramucci also called Priebus a "paranoid schizophrenic, a paranoiac."
Rumors of Priebus' potential departure have swirled around D.C. for months. After the first version of the Obamacare repeal bill failed in the House of Representatives in March, the White House fired Priebus' deputy chief of staff Katie Walsh. Axios and The Wall Street Journal reported in April that Trump was thinking of dismissing or demoting both Preibus and key adviser Steve Bannon.
Priebus' conversation with Hannity echoed an earlier interview he had with CNN's Wolf Blitzer on Friday, in which he said his resignation was a mutual decision between him and Trump.
"Look, the president wanted to go in a different direction," he told CNN's Wolf Blitzer. "I support him in that."
Priebus is the third person in Trump's administration to leave after Scaramucci took his post in the White House press office last week.
White House press aide Michael Short, who many saw as a Preibus ally, resigned on Tuesday after Scaramucci promised to "fire everybody" for leaking. Former White House press secretary Sean Spicer, who also served as the Republican National Committee's communications director when Priebus was chairman, left shortly after Scaramucci's job announcement was made.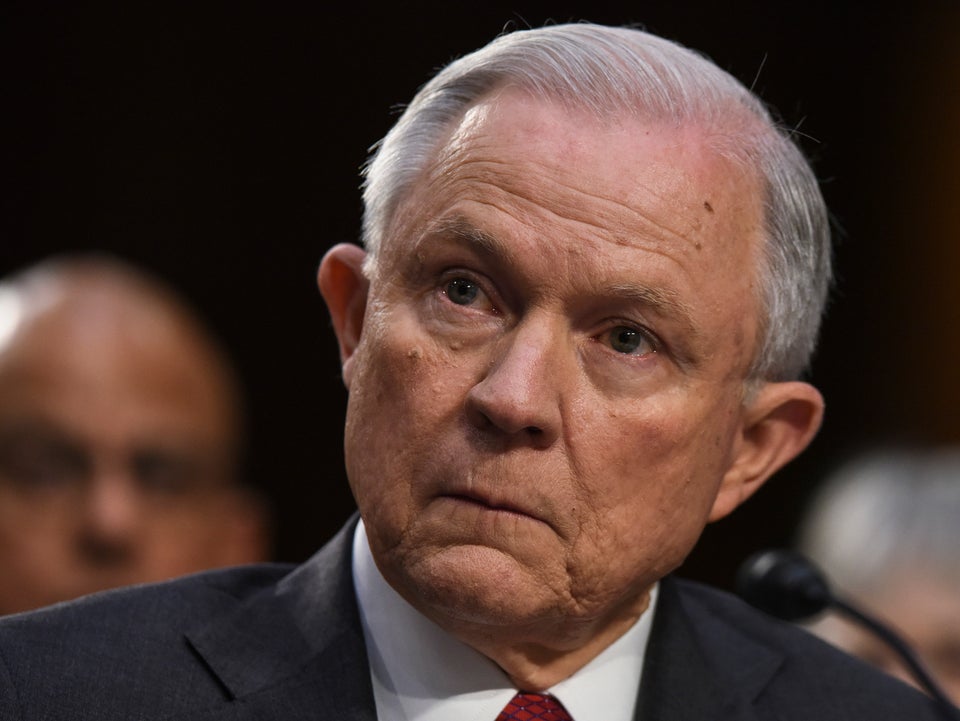 All The People Trump Attacks In His New York Times Interview