Republican National Committee Chairman Reince Priebus on Thursday forcefully condemned "self-deportation," the policy of making life for undocumented immigrants so difficult that they voluntarily leave the United States.
"Using the word 'self-deportation' -- it's a horrific comment to make," the RNC chairman was quoted as saying in Business Insider. "I don't think it has anything to do with our party. When someone makes those comments, obviously, it hurts us."
"We will create humane procedures to encourage illegal aliens to return home voluntarily, while enforcing the law against those who overstay their visas," the platform read. "State efforts to reduce illegal immigration must be encouraged, not attacked. The pending Department of Justice lawsuits against Arizona, Alabama, South Carolina, and Utah must be dismissed immediately."
The platform also called for denying federal funding to universities providing in-state tuition to "illegal aliens" and to so-called sanctuary cities. It also supported "double-layered fencing" on the border.
In a reversal, the Republican Party's March 2013 autopsy of the 2012 election criticized the phrase and endorsed comprehensive immigration reform. "If Hispanic Americans perceive that a GOP nominee or candidate does not want them in the United States (i.e. self-deportation), they will not pay attention to our next sentence," read the document.
CORRECTION: Due to a transcription error by Business Insider, Priebus' quote in an earlier version of this story was erroneous.
Before You Go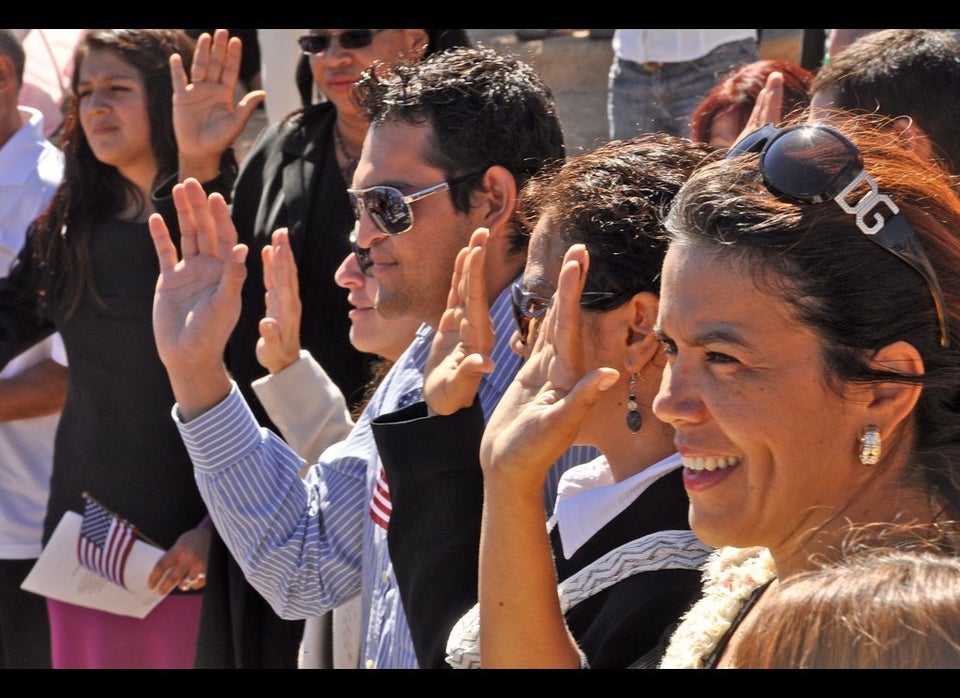 10 Major U.S. Federal Immigration Laws
Popular in the Community