WASHINGTON -- It's too late to field an independent candidate who could serve as a conservative alternative to Donald Trump, said Republican National Committee chairman Reince Priebus.
"It's far too late," Priebus said on "This Week with George Stephanopoulos" Sunday. Priebus also said another candidate would only doom Republicans in November.
"Some folks find it to be interesting and that's great," Priebus said. "But it isn't likely and it's probably too late and there is no definitive answer right now as to who the nominee is going to be of our party."
If Trump wins the Republican nomination, which seems likely, the New York Times reported that "leading conservatives are prepared to field an independent candidate in the general election." Names under consideration include former Oklahoma Sen. Tom Coburn and former Texas Gov. Rick Perry.
Asked about the possibility of a third-party conservative candidate, Trump also said it would doom Republicans.
"You might as well just hand the election to Hillary Clinton or whoever runs, because frankly, the Republicans wouldn't even have 1 percent of a chance of winning if that's the case," Trump said Sunday. "So if they're going to be stupid and if they're going to do that instead of embracing these millions of people that are coming in to vote, then they're going to have to do that."
Curiously, when Stephanopoulos asked him if the Republican nominee would be Trump or either of his opponents, Sen. Ted Cruz (R-Texas) or Ohio Gov. John Kasich (R), Priebus said he couldn't guarantee that for certain.
"I think it would be highly unlikely if it's not," he said. "I can't 100 percent guarantee that. But I can't imagine right now sitting here believing it would be anyone but the three remaining candidates."
Before You Go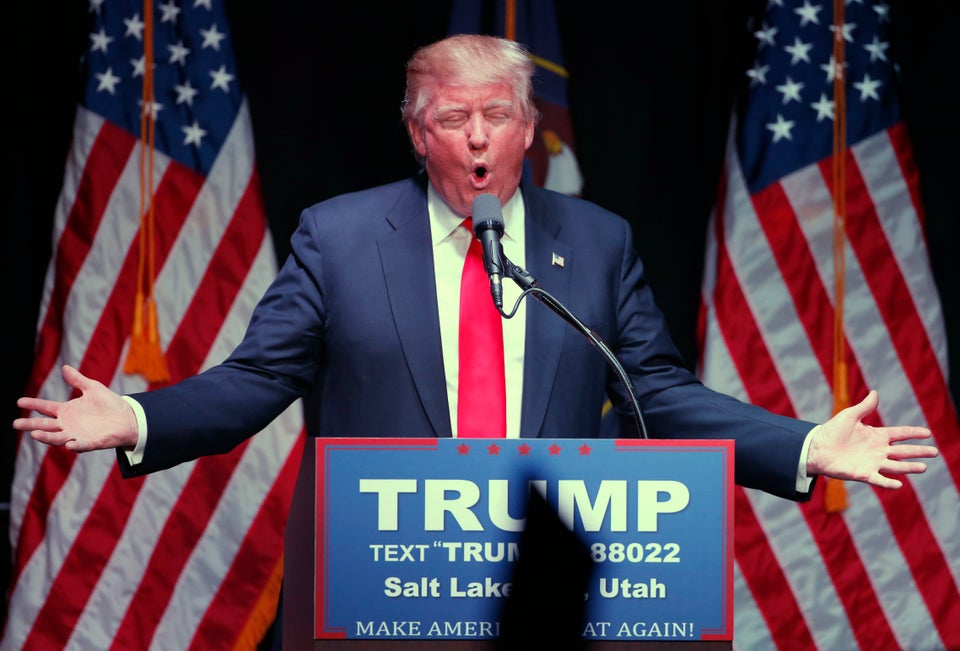 Scenes Of Hate At Donald Trump Rallies
Popular in the Community