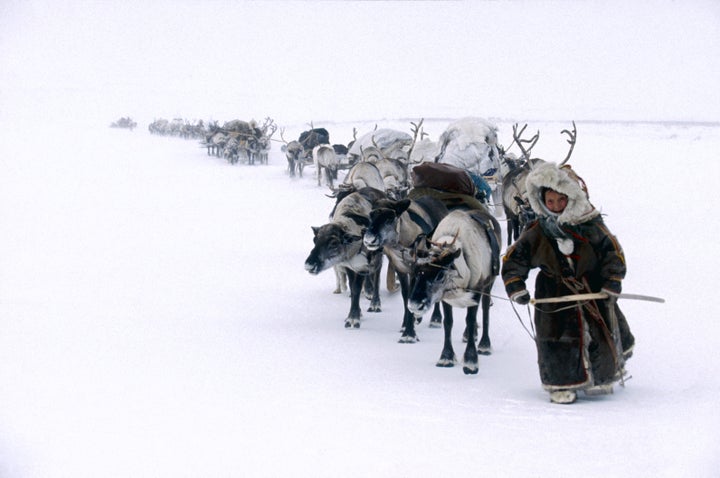 But it turns out that reindeer may themselves be a useful weapon in the fight against global warming, a study published in the journal Environmental Research Letters last month finds. And their own appetites could help ensure their continued survival.
Researchers visited the Arctic county of Troms, Norway, and discovered that reindeers' grazing could help slow climate change by increasing albedo, or the amount of solar radiation reflected back into space, in the Arctic.
Chomping on leafy greens, particularly in the summertime, the animals thin out shrubs and other thick vegetation. This reveals more shiny, reflective surfaces upon which more sunlight can bounce off.
If the reindeers weren't there to eat the vegetation, more solar radiation would be absorbed by the ground (thicker vegetation has a low albedo and is better at absorbing heat), thus increasing surface temperatures and promoting the melting of Arctic ice.
"The whole northern Scandinavian tundra is grazed by reindeer. What we know is they can have a large effect in all these places … If reindeer disappear, there will be a really negative effect," Johan Olofsson, a professor at Umeå University and co-author of the study, told Pacific Standard Magazine this week.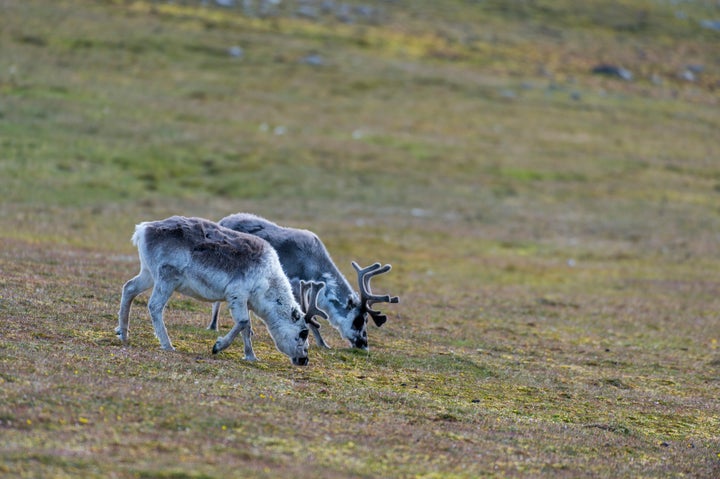 The Arctic could definitely use the reindeers' help. The region is warming at almost double the rate of the rest of the world. In September, NASA said that the annual minimum of Arctic sea ice extent had reached the second-lowest level on record. "Since satellites began monitoring sea ice in 1978, researchers have observed a steep decline in the average extent of Arctic sea ice for every month of the year," the agency said at the time.
The reindeer study, published on Dec. 22, suggests that herbivore management in the Arctic could be a possibly powerful tool to mitigate future warming.
"Our results show that reindeer have a potential cooling effect on climate," said lead author Mariska te Beest in a statement. "Although the estimated differences might appear small, they are large enough to have consequences for the regional energy balance."
The scientists told Pacific Standard that they plan to now study the effects of reindeer grazing on a larger scale. The grazing of herbivores in general may also have climate changing effects in other habitats, such as the African savannas and the steppes of the American West, the researchers said.
The International Union for Conservation of Nature considers reindeer a vulnerable species. The animals' populations in the Arctic region have declined 40 percent in less than three decade, according to the group's latest assessment of the animal in 2015.
Before You Go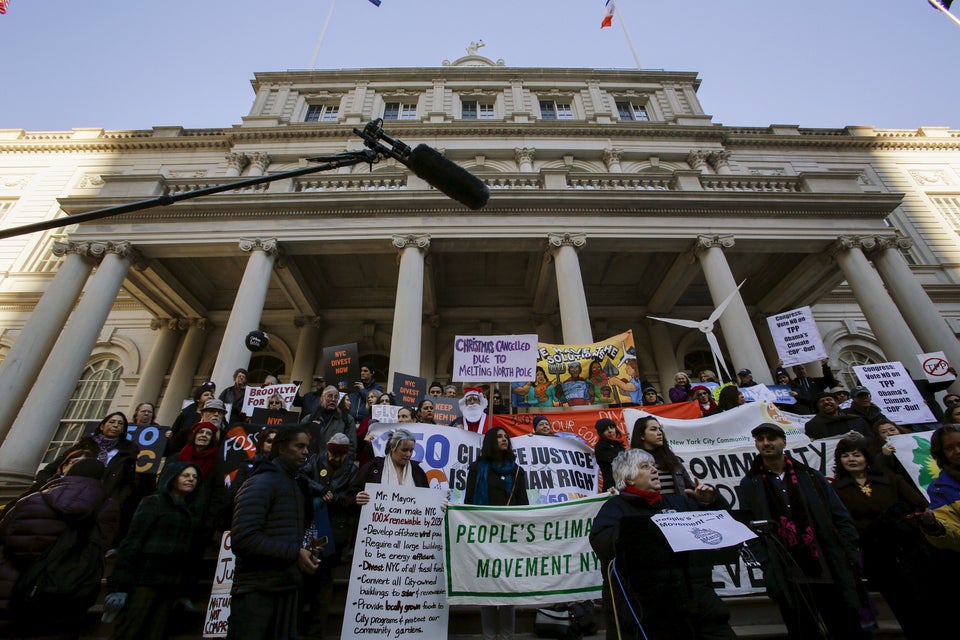 What You Can Do Right Now To Stop Donald Trump's Dangerous Climate Agenda
Popular in the Community