If Santa is ever in need of some replacement reindeer, he will have considerably less to choose from than he would have 10 years ago.
The world's largest reindeer population has plummeted up to 92 percent in the last few decades. Once standing at 900,000, the George River herd now stands at 74,000, according to Survival International.

Important to the Innu and Cree people of Quebec and Labrador in eastern Canada, iron-ore mining, hydro-power flooding and road building are reportedly to blame for the depleting numbers of reindeer.
Innu elder and Chief Georges-Ernest Gregoire told Survival International: "All the massive industrial 'development' projects that have been imposed on our land in the last forty years have undoubtedly had a cumulative impact on the size of the caribou herd. That is why we need real control over our territories and resources, and why we must be involved as equals in decisions that affect our lands and the animals that live there."
This past week in Ohio, drivers were on the lookout for Santa delivering early presents as a patrolman rescued a lone reindeer along the northeast Ohio highway. The animal fell from a livestock truck after the driver hit a bump in the road and the doors of the trailer opened.
Check out photos of the reindeer below: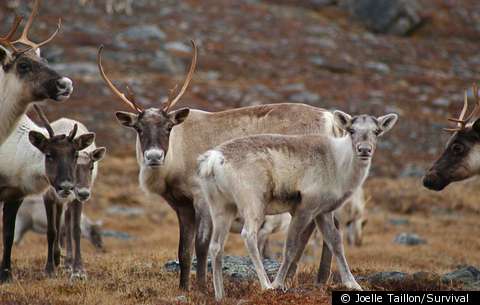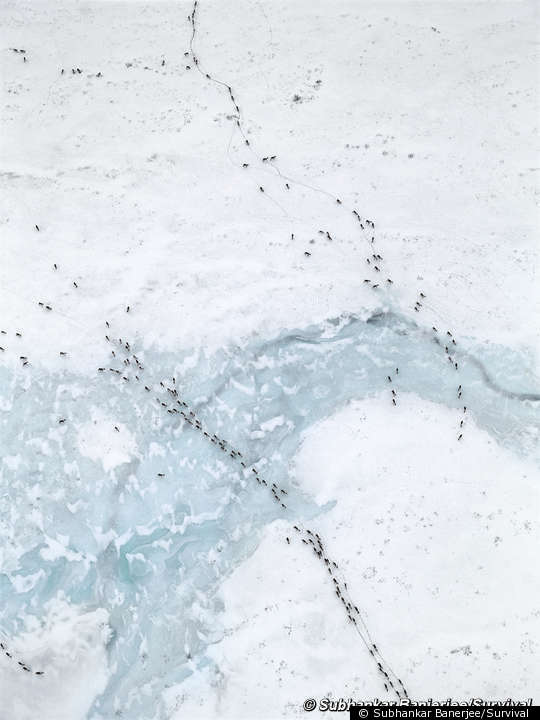 Popular in the Community