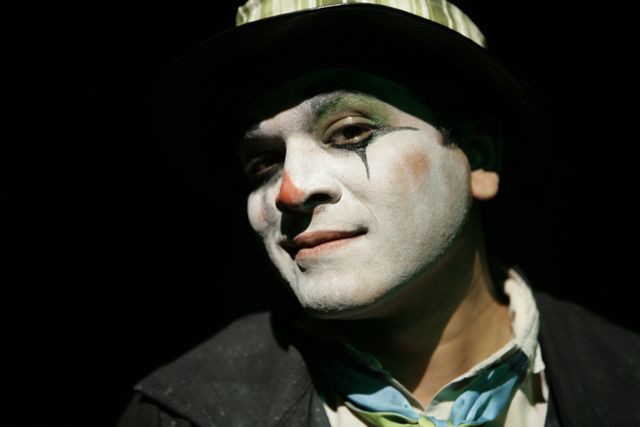 In this age of worldwide turmoil, where every other headline is about war, destruction, abuse of power and the contempt groups of individuals feel for their neighbors, William Shakespeare has become a voice as contemporary and true as when his plays were first written for the audiences of Elizabethan England.
Personally, I have watched two interpretations of the Bard's tragedies in the last couple of years that managed to transform and evolve his stories into tales as up-to-date as today's news.
The first one was in 2009 at the Brooklyn Academy of Music, where Kuwaiti director Sulayman Al Bassam presented his Richard III: An Arab Tragedy. The charismatic Al Bassam succeeded in making the story of the maniacal despot with family and control issues even more understandable by translating it into street Arabic, then adding supertitles in simple English, thus modernizing the language in the process. Al Bassam also set his Richard III in a fictitious Gulf country during contemporary times, all the while hinting heavily at that now-deposed and deceased Iraqi leader with a taste for dictatorship.
But my award for the most creative re-interpretation of Shakespeare goes to Indian filmmaker Rajat Kapoor's production of Hamlet -- The Clown Prince. With its simplified -- bordering on minimalist -- yet touching retelling of the Prince of Denmark's family struggles and inner turmoil as well as the inventive re-staging, brilliant performances and experimental casting using actors playing clowns who then act the roles, it's no wonder the production got standing ovations at both the performances I attended in Delhi, during the NSD Festival.
Kapoor himself is best known to international audiences as the sleazy uncle Tej Puri we all loved to hate in Mira Nair's Monsoon Wedding, though among world cinema enthusiasts he is renowned for being a pioneer of New Wave indie Indian cinema, making films that deal with contemporary human relationships in the ever changing landscape of modern day India. Think of him as the South Asian Eric Rohmer, a label that even Kapoor himself approves.
But while it may be Kapoor's vision that we credit for being at the creative helm, the performances featured in this production of Hamlet are what drive the concept of this comi-tragedy home. Atul Kumar plays Soso the clown, who in turn takes over the role of Hamlet in the play-within-the-play, with superb performances by the entire ensemble cast featuring Neil Bhoopalam, Rachel D'Souza, Kalki Koechlin, Puja Sarup, Sujay Saple and Namit Das.
Hamlet -- The Clown Prince begins with an atmospherically dark stage, the top-lit silhouette of a man standing still while his fellow actors quickly weave in and out of the stage, nervously crisscrossing, spewing their own gestured anxieties on him and attempting to bring him into their pantomimed dramas. The solitary figure continues standing, still and unperturbed.
He then launches into a creative version of that most recognizable of Shakespeare's soliloquies in a mixture of English and Gibberish, which surprisingly fuse to create the accessible language of this Hamlet. The still, melancholy figure is Soso the clown, but with the light shining down on his hat, obscuring his face, he is any man, combining undeniable pathos with heartfelt humor and poignant narration.
If you can imagine the vibrancy of a Fellini film, with some of the mime charm of Monsieur Hulot thrown in, infused with a lot of Charlie Chaplin's melancholic clown sensitivity, mixed with a dose of Roberto Benigni's lovable fool and even steeped in Woody Allen's self-deprecating wit, then you are on the right track to understanding the full extent of this production's genius.
Hamlet -- The Clown Prince, presented by The Company Theater, begins a UK tour on March 8th with dates in Newcastle, Warwick and London through March 26th. It is guaranteed to change the way you think of William Shakespeare and his work.
Popular in the Community