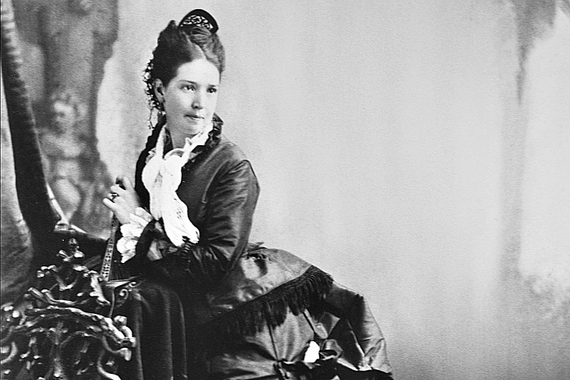 FREEMARK ABBEY HAILS THE FIRST WOMAN VINTNER ON 130TH ANNIVERSARY WITH AN ESTATE RENOVATION.
There are places in the Napa Valley that hold an untold charm. Exuding bygone days and a history that makes your heart skip a beat. A place where a warm welcome is part of their culture. Where the team feels like family and you feel a part of it. A destination that attracts people from places all over the world and all because of the work of a particular woman who stood out like no other. This place is Freemark Abbey.
In the late 1800's Josephine Tychson, at age 31, found herself without a husband (tuberculosis & despair took him), with two children, a winery and vineyards. Most women in that day would look for another husband, a partner, to make their lives easier. After all, owning a vineyard, running it, supervising men and raising children simultaneously was something a woman wasn't expected to do.
This beautiful, focused and dynamic woman persevered when tragedy struck. Her great love for her husband gave her the power bring his dreams to life. What Tychson started would evolve into the Freemark Abbey Winery, known for being the original Napa Cabernet House. Tychson's maverick ways helped her run her holdings, enlisting the support of the vineyard's foreman. She was the only woman recognized as a grape grower and winemaker in the late 1800's by the Napa-Sonoma County Directory and was responsible for 65 acres of vines. Her hard work and perseverance after 130 years remains palpable with the Freemark Abbey brand and experience. Sadly, she along with many others had to sell her holdings in 1893 when the devastating phylloxera destroyed her crops.
In 1939 three men bought the winery and would later rename the winery based on a combination of their names. The three businessmen from Southern California were, Charles Freeman, Markquand Foster and Albert "Abbey" Ahern,. The legacy left by the visionaries influence Freemark Abbey's winemaker of 30 years, Ted Edwards. I spoke to Edwards who reflects on the impact of those who left their imprint.

"I'm always pursuing what their vision was initially. Winemaking has changed a lot in the last 20 years. Premium quality wine, our legacy, heritage, from coming out of prohibition in the '40's making premium wines was our frame of reference." Ted Edwards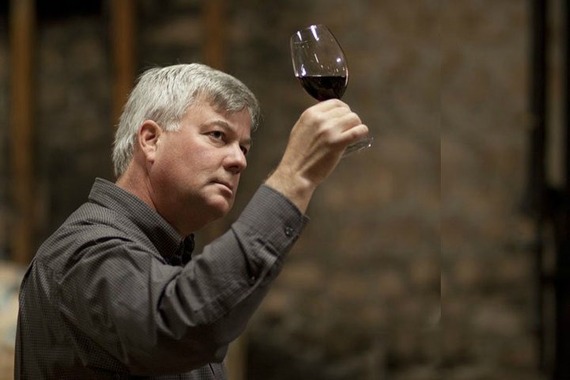 Ted Edwards, Freemark Abbey Winemaker
There was a time when a winemaker and a viticulturist were separate schools of thought. As wineries gained traction with consumers, the dividing line became indiscernible. "We've learned that the flavors are developed in the vineyards. In the 80's and 90's you had a real union of minds in winemaking and viticulture, so much so that the phrase 'wine-growing' evolved." Edwards explains. On his most demanding aspect of winemaking & wine-growing, it's, "Dancing with Mother Nature. An aspect that is fun & challenging followed by the feeling of success when you put the wine together." Edwards says.
2012 was an incredible year for Robert Parker's palate & Ted Edward's winemaking. Parker's effusive remarks about his experiences with the 2012 Freemark Abbey vintage are legendary. Edwards explains, "2012 was a winemaker's dream. We had plenty of crop and were able to get everything right across the board." But it's the vintage of 1995, across-the-board that truly inspires Edwards. "For the Cabernet, Bosche, and Sycamore in 1995, all my stars lined up. It is exactly the wine I wanted to make and what I strive to do every year." While studying Edwards was most inspired by Bordeaux wines, but when he landed in Napa Valley he knew his heart was with Cabernet and the salt of the earth type of people in the winemaking there.
This year marks the 130th anniversary of Freemark Abbey. In conjunction with the old stone building, withstanding so many years of history, today it becomes the redesigned focal point for the Freemark Abbey wine experience. With one of the most extensive wine caches in the Napa Valley, rare vintages (starting from 1967) are available for tasting with collectors and enthusiasts. How do you build one of the most extensive wine libraries in the country? You're strategic. Freemark Abbey has a policy of not releasing specific quantities until the 10th anniversary of the vintage. The interior of the building has been expertly designed to create an unparalleled experience for visitors to Freemark Abbey.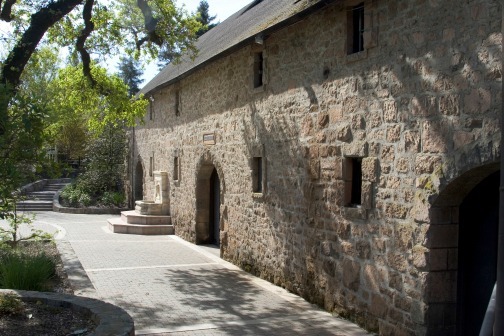 The experience of tasting wine, engaging with history and gaining insight on the background is effusively shared by Freemark Abbey's Brand Ambassador, Barry Dodds. Dodds is from Cape Town, South Africa, a former film critic, and a key player in the group of tight knit people who work here. His job is to travel the country sharing their story, the importance of the wines and giving people insights into the brand they normally wouldn't be privy to. Dodds takes me on a tour of the redesigned stone building, that remains today as the iconic presence built under Josephine Tychson's watch. Erected painstakingly by hand in 1899 it's been the core of the winery ever since. After undergoing an extensive remodel with SB Architects and BraytonHughes Design Studio, both of San Francisco, the experience from the visual perspective changes dramatically. The exterior was meticulously regrouted. The interior shines with bright open spaces, and highlights the dramatic history and setting of the winery. All this while preserving the history and charm of 130 years of stories, from heartbreaking to exhilarating.
When Dodds first came to Napa Valley, he recalls his first interaction with a winemaker. It was Jack Cakebread of Cakebread Vineyards. Dodds was trying to get in to the taste their wine, but the gate was closed. As he looked for a way to enter, Cakebread yelled over the fence at Dodds, "Are you here to waste my time or buy wine?". This was farm country, not posh tasting rooms in 1979 Things have changed a lot since that day in Napa Valley.
Dodds reflects on the recent past. As the Jackson Family continues to grow in their acquisitions of vineyards he recalls the time Jess Jackson, the patriarch of Jackson Family Wines mentioned he used to ride horseback in the vineyards of Freemark as a child. Amazingly Josephine Tychson did the same. Two completely different people, from different eras coming together more than a century later. Dodds shares his truth on the wine, "I've tested every single wine we've produced since 1967 over the last ten years and they are all really good and well balanced."
The Historic Tasting Room and it's Hallway provide you in depth insights to the history of the winery. The Barrel Room is perfect for large events, barrel tasting (of course!) and education for up to 200 guests. The Wine Library and Partner's Lounges showcase exclusive space for collectors & club members can taste & relax. A favorite of mine? The Market Café & Plaza, which highlights al fresco dining and reserve wine flights on a beautifully shaded patio with a view of the vineyards and gardens. Truly there is something for each and every wine lover.
Looking back through time, one would imagine the proud moment Josephine Tychson would have when seeing the long road her winery sustained and the eyes that might glisten at the thought that went into honoring her and her work. Today her past shines like crystal in the sun, memories not squandered by progress but rather cherished and shared.
The newly restored winery opens to the public July 1, 2016.