As you probably heard, Ben & Jerry's just gave Jimmy Fallon his very own ice cream flavor, Late Night Snack, on the 2nd anniversary of Fallon hosting "Late Night." The frozen treat features chocolate-covered potato chips and a salty caramel swirl. Yum!
You may have also heard that Stephen Colbert, the only other late-night host with his own flavor, Americone Dream is none too pleased about sharing the spotlight. Of course Colbert would want to be the only one with his own ice cream flavor, but why should Ben & Jerry discriminate?
We think all celebrities should have their own flavor of ice cream, which is why we present to you a few rejected celebrity ice cream flavors including Justin Bieber's "Never Say Nouget" and Muammar Gaddafi's "Libyan Liberty," to name a few. We started things off and now we want you to join in on the fun! Click here for a blank ice cream container, right click to save to your computer and start creating your own!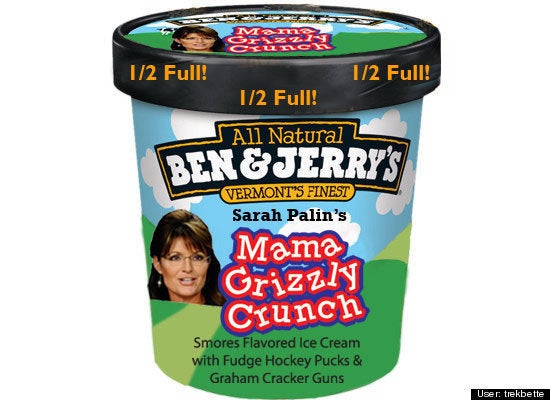 Rejected Ben and Jerry's Celebrity Flavors
Related
Popular in the Community