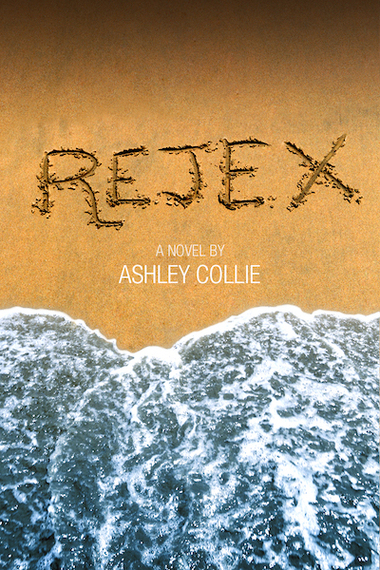 Some recent stories have made me smile, stories in which outsiders have struck back at their tormenters, be they schoolyard bully boys and girls, or suburban moms. Or in the case of my upcoming novel, REJEX, fearless teenage outcasts strike back at an intolerant Big Brother, hitting the authorities where it hurts the most.
I recently chatted with comedian Russell Peters on the set of Speakeasy, a fun series of laid-back interviews with celebrities over a cocktail. Canadian-born but now U.S.-based Peters has been ranked by Forbes as the #3 highest earning comedian in the world -- taking in over $20 million annually. What, you haven't heard of him? True enough, Chris Rock, who's reportedly the only other comedian apart from Peters who can regularly sell out cavernous arenas, calls him the "most famous person nobody's ever heard of."
Yet, he has exuberant fans from Singapore to Dubai to Southern California where he'll be doing several upcoming shows on his Almost Famous tour at the Brea Improv (December 4-6). His audiences are the most diverse cross-section of people you'll see. And, his fans love the fact he has the uncanny ability to expose racial and cultural stereotypes and then break down those barriers through his comedy. He gets away with poking fun at everyone, including himself, and it's probably because of his Anglo-Indian ethnicity -- he speaks like a white dude yet has brown skin, can claim Asian heritage and can also hang in the hip-hop world where he still DJ's for big headline acts.

Despite his success -- he's never starred in a US sitcom -- he still feels like an outsider, suggesting, "I'd love to have a TV show or do a bunch of movies, but this town is like high school. If you're not in with the cool kids, then it doesn't matter how funny you are. You're just not in."
As an outsider now, albeit a very successful one, he was also an outsider growing up as he admits to being called a "Paki" and to being bullied as a kid:
I learned to box, because I was a small lndian kid with a big mouth, and when someone would say something, I'd say something back which always got me in trouble. I boxed for nine years and did jujitsu for three, and I still train. [Laughs] Just in case. You know, outsiders always have the best view of everything, because we see it all from an external perspective. But my revenge was always success.
Thomas Middleditch, who stars in HBO's hit oddball techie sitcom Silicon Valley, is coincidentally another Canadian-born entertainer who was bullied as a kid and who's used his success to overcome it. He admits to being "extremely shy" as a kid and then becoming kind of "an artistic weirdo."
He dropped out of University to pursue his comedy dreams, and after a few missteps along the way, he ran into former Beavis and Butt-Head creator Mike Judge, who also admits to "being an awkward person in high school." Judge, a former IT geek, created the start-up satire, Silicon Valley, and hired former weirdo Middleditch to star. So does Middleditch ever feel like saying, 'so, how do you like me now?' to his former bullies. He suggests:
I have a fairly pragmatic view on all those bullies that came before, because everybody makes you who you are now. I probably wouldn't be this way if I hadn't been bullied. Not that I loved getting bullied but it taught me a few things. I don't hate anyone or want to rub their faces in it. Okay, maybe, it would be a little fun.
Lisa Barr, a mother and bestselling author of the historical thriller Fugitive Colors, recently posted an eye-opening post at Today.com called "Being Left Out Hurts: Moms, Stop Social Engineering."
Barr is the brave creator of GIRLilla Warfare -- "a mom's guide to surviving the suburban jungle" -- and in her Today.com post, she notes a disturbing trend that makes unhappy outcasts of young kids. Barr writes:
The root of this particular social evil, is usually (sadly) initiated by a group of Moms...those Moms decide who is IN and who is OUT. It is political, and it is what we at GIRLilla Warfare call 'Suburban Social Engineering' which ends up causing many children deep, unnecessary pain... It's the piece in which the Moms not only helicopter but also patrol kids' potential friendships that I'm focusing on here.
Barr gives examples of young girls not being invited into some inner group or to parties. So they're effectively being given messages of rejection: you are not invited; you are not good enough; this is "The Group" -- and you are not part of it, so don't even try.
To counteract this disturbing "being left out" trend in her own community, Barr started holding "inclusion" parties where everyone was invited. Barr says the message is "Teach your kid by example to Include" explaining further:
I can't even begin to tell you what that does for a shy kid to get an 'unexpected' invitation. The impact is a game changer for that child. There's another crucial piece I believe that falls somewhere in the Being Left Out category -- much further down the line, and truly serious. Teen Suicide... Middle School and High Schoolers have to deal with a lot of pain -- rejection, particularly -- as they try to forge their own identities. We as parents need to help give them the necessary tools when life feels so dark...

Brave Barr concludes her post, citing perhaps the most important lesson to show to our kids -- Do unto others as you would have others do unto you.
And as Peters and Middleditch's accomplishments seem to prove, building your own self-esteem and carving your own path may indeed be the best way to counteract the bullies, tormenters and helicoptering moms and other authority figures.
So how do you like me, now?
REAL LIFE. REAL NEWS. REAL VOICES.
Help us tell more of the stories that matter from voices that too often remain unheard.