Artist Naomi Dawson had a wedding to attend, but she couldn't find a card that fit her friends' sense of humor -- so she decided to make one herself.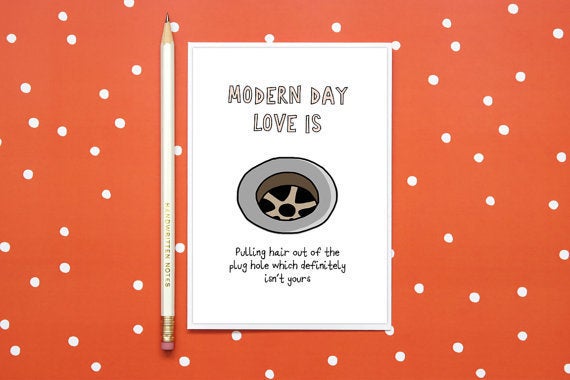 "I couldn't find anything that suited them and their sense of humor, so I decided to design something myself," Dawson, a freelance illustrator in the UK, told The Huffington Post. "They absolutely loved it and told me that they really liked having a card that was a bit different than the rest. This made me want to design a whole range of modern day love cards."
And that's what she did, basing her card series on her own experience being in a long-term relationship.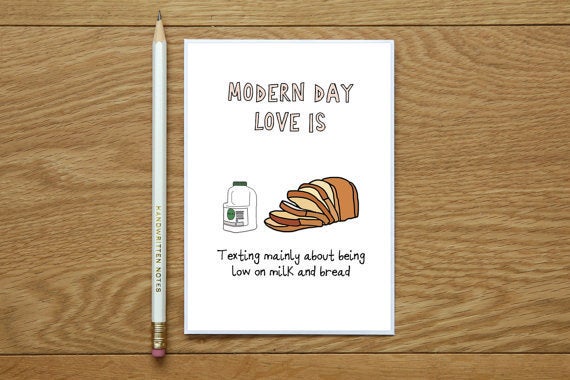 "I wanted to create a funny series of cards that show love not in the traditional sense, but within a modern day relationship," Dawson said.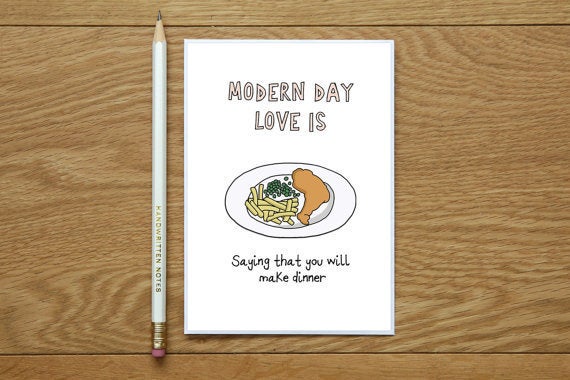 "My favorite card says 'modern day love is saying that you will make dinner,' as I seem to never know what to make for dinner these days and always cook the same things again and again," Dawson said. "When my other half offers to cook, it makes me so happy that I don't have to do it for the evening. As he works too, I know this shows that he loves me because he probably doesn't feel like cooking either."
Check out more of Dawson's modern love cards below: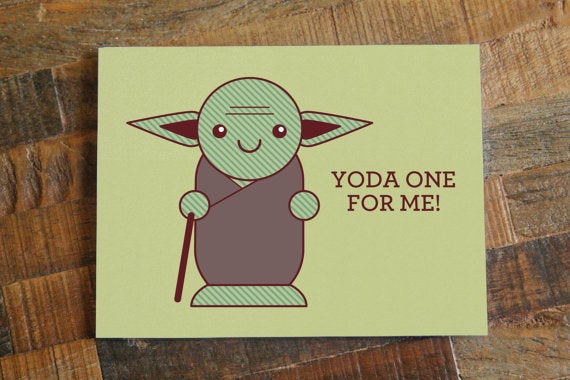 Valentine's Day Cards For Nerdy Couples