Love, respect, patience, understanding -- these are just a few of the elements cited as crucial to a solid relationship. But, if you ask life coach Iyanla Vanzant, a relationship isn't sustainable in the first place unless you have a clear understanding of the difference between having hope and having trust.
Hoping that somebody will meet your needs and trusting his capacity to do so are two very different things.

"Trust," page 190
So how can you tell the difference between the two? Iyanla says it comes down to one thing: demonstration.
"If you are involved with somebody who has demonstrated they cannot keep their word, they can't even get to where they're going on time, they can't complete what they started... while you may want them to meet a need or to be a certain person or to be there for you, you've seen that they can't," Iyanla says. "Which means they don't have the capacity."
You may think that sticking with someone in hopes that they'll change is an act of love, but Iyanla says otherwise.
"It's not loving to ask somebody to do something they are unable or unwilling to do."
Iyanla's full interview airs this weekend on "SuperSoul Sunday," April 24, at 11 a.m. and 7 p.m. ET on OWN.
Related
Before You Go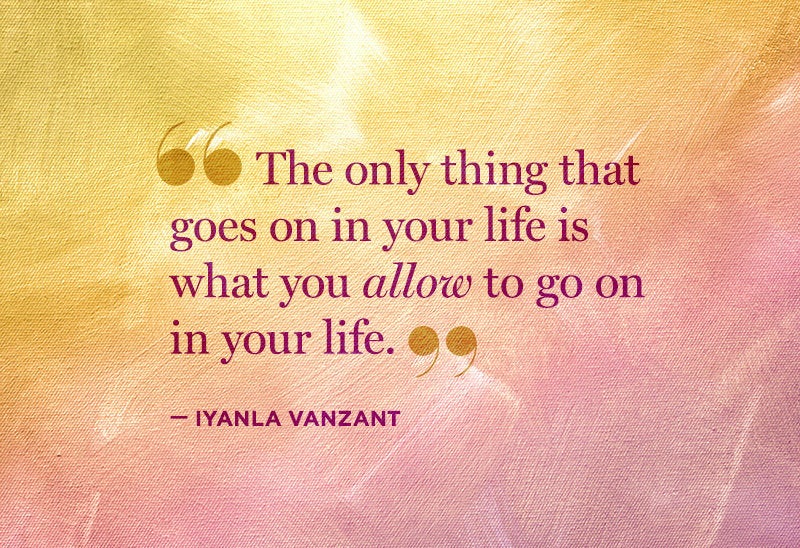 Iyanla Vanzant's Quotes On Love And Life
Popular in the Community