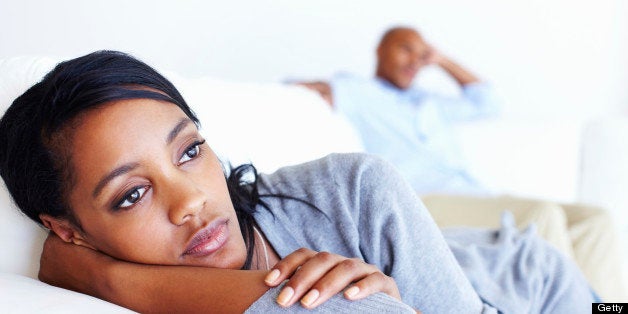 For many husbands and wives, a deep sense of unhappiness just isn't a good enough reason to end their marriage.
Why? According to recent study by UK law firm Slater & Gordon, many unhappy spouses say they simply lack the courage to divorce. What's more, of the 2,000 married people surveyed by the firm, a fifth said they felt trapped in their relationship but would only consider ending their marriage if their future financial security could be guaranteed. (Click here to see the top ten reasons spouses stay in unhappy relationships, according to the study.)
The marriage study hit a nerve with our divorced readers on Facebook and Twitter, so much so that many weighed in with their own thoughts on why people stay in unhappy relationships.
Click through the slides below for 21 reasons unhappy spouses stay married according to our readers, then head to the comments and tell us why you think unhappy spouses stick around.

Why People Stay In Unhappy Relationships