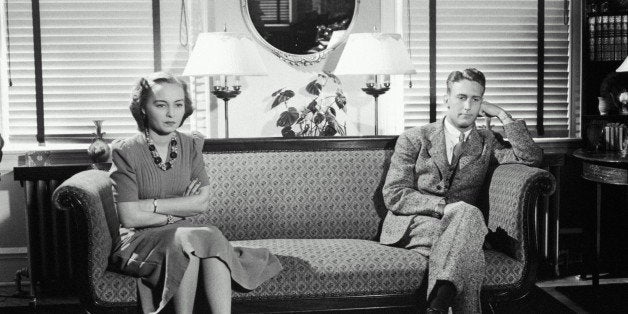 Arguing with a significant other is never pretty. You may feel like each petty, overblown disagreement is breaking new ground, but the truth is, countless other couples have been there before.
Below, experts share seven of the most common arguments couples have and how to solve them before the words "split up" start getting thrown around.
1. The need for attention
Everyone wants to feel wanted and desired, but letting your S.O. know that you aren't feeling those things can be difficult. Whatever you do, don't keep those feelings bottled up; they could come back to hurt your relationship in serious ways, said Tammy Nelson, author of The New Monogamy: Redefining Your Relationship After Infidelity.
"The thing is, we each need our partner to show us attention and when we feel we aren't getting enough, we can start arguments, act out, and create more problems," Nelson said. "Most arguments that appear on the surface to be about things like flirting and jealousy are many times about the need for more attention."
If broaching the subject proves difficult, Nelson recommended a simple exercise: "Try telling your partner three things you appreciate about them every day. And have them tell you the same," she explained. "The focus on what your partner likes about you and what you like about them brings the attention to the relationship in a positive way, instead of increasing the conflict."
2. The in-laws
Meddling in-laws have been a problem for couples since the dawn of time. And now that everyone is hyper-connected thanks to social media, your in-laws can take their micromanaging of your marriage to a whole new level.
What's the fix? Both spouses need to be proactive in addressing the problem, said M. Gary Neuman, author of Connect to Love: The Keys to Transforming Your Relationship.
"The role of mediator ultimately rests with the spouse with the over-involved parent," he said. "If something needs to be said to parents about changing their behavior, it should come from [their own kid]." (Let's face it: There's a greater likelihood your parents will listen up and be less resentful if you're the one delivering the message.)
If you're the son- or daughter-law in this equation, try to set realistic expectations for in-law relations. "You may not grow to love them like your own parents, but you do have to endeavor to like them," Neuman said.
3. Cellphone use
If your spouse has become a tech-crazed monster who hides behind his iPhone at dinner, it might be time to establish some hard-and-fast cell phones rules, said Laura Wasser, a famed Los Angeles-based divorce attorney who has run into this issue in her own relationships. ("My ex actually referred to my cell as my 'boyfriend.'" she admitted. "He once stormed out of a restaurant because I was texting with a client during our meal.")
"The fact is, consideration of the person you've chosen to spend you some down time with has to be shown," she said. "Think how you'd feel if you were the one sitting across the dinner table while your date was texting, reading and smirking at the phone?"
She added: "If it's possible, leave the phone at home, in the car or turn it off during meals or movies or important conversations. If not, limit your use and apologize in advance for what might be an interruption."
4. Sex
There's a quote by "The Soup" host Joel McHale we love. He says that the best part about being married is "you get to have sex with your best friend." The worst part? "When you get denied sex by your best friend."
It's true -- nothing is more frustrating in a relationship than being on different pages when it comes to sex. To work through your issues, Nelson suggested a little game she calls, "What I make up about this."
"When you begin to talk about your sex problems, start your discussion with the phrase 'What I make up about this is...' and then tell your partner how you feel about the problem," she explained. "For instance, if the problem is not having enough sex, start off by saying, 'The story I make up about our sex life is that we only have sex twice a week and I feel that you aren't really into me anymore.' When your partner's turn comes up, you might be surprised to hear how differently he or she is interpreting things."
Nelson said this kind of open, non-judgmental dialogue ensures that each person has a chance to air their grievances. "The focus is on understanding each person's perspective and how to compromise, and not who's wrong," she said.
5. Time spent with the kids
From soccer meets five cities over to pressing diorama projects for science class, it's nearly impossible to keep up with your kids' to-do list. And that much more difficult if your spouse isn't shouldering some of the responsibility.
If you're starting to feel like a de facto single parent, it's time you speak up, said relationship expert Marina Sbrochi, the author of Stop Looking for a Husband: Find the Love of Your Life.
"Sit down with your spouse and go over your schedule and figure out how to divide and conquer," she said. "Even scheduling 15 minutes of uninterrupted time with your child per day can make a difference. Let dad take over bedtime and read stories. Get the kids to help with breakfast. Carve out time to have family meals together. Schedule time with your family just as you would schedule anything else in your life that is important. "
6. Money
"Marriage is about love, divorce is about money," the old saying goes. The road to divorce, however, often begins with knock-down-drag-out fights over financial issues. (A recent Money Magazine survey showed that married couples fight over money more than anything else.)
So what should you do get a handle on money-related fights before they sabotage your marriage? Have a heart-to-heart about how each of you approach money, said financial advisor Gabrielle Clemens.
"Money is emotional and fighting can start because individuals in a relationship have different views about money," she said. "You and your partner need to have a basic discussion about how each of your families handled money while you were growing up, covering everything from how money was spent and which parent made the financial decisions, to questions about whether they were forced to scrimp and save to have the things they needed or wanted."
Knowing how your spouse relates to money emotionally should help you understand their perspective when fights arise, Clemens said.
7. "Nothing" at all
You know how it begins: Your spouse shouts or passively aggressively mutters, "Why are there so many dirty dishes in the sink? Can't anyone do the dishes around but me?" Before you know it, the two of you are locked in a screaming match and neither of you willing to cave in and end it.
It's a fight over "nothing" -- where "nothing" is a stand-in for so much more, said Sbrochi.
"It's likely masking a larger issue," she said. "When he says, 'why can't anyone do the dishes,' your mind goes back to all the times you've felt like nothing but a maid to your family. What's a few dishes compared to everything you do? You're pissed off over principles."
The next time a seemingly insignificant issue triggers an overblown fight, Sbrochi said to pause and consider what really set you off.
"Take note of the times when nothing ends up turning into a big fight and write down what you are really feeling," she said. "Maybe you'd like more help at home and you feel overwhelmed. Instead of suffering in silence then blowing up over something small, open up and ask for help. A great relationship is a true give and take and it begins with good communication."
Related
Before You Go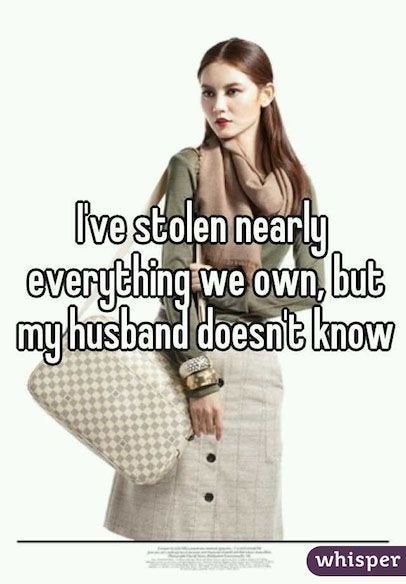 The Habit I Hide From My Spouse