The Question: I feel like I've put on some "love pounds." Is it normal to gain weight in a relationship?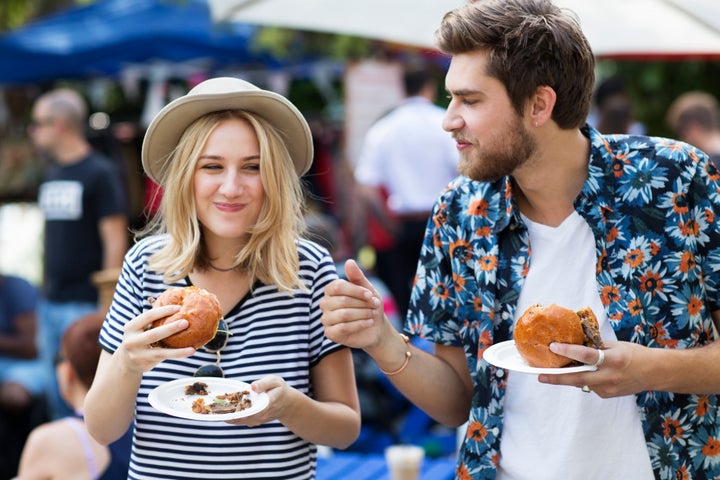 Ah, romance. There's nothing quite like knowing you've found your person -- the one you can count on to cuddle with you nightly, talk with about your day and share intimate secrets.
They're also the reason you may be noticing a few extra pounds.
It's true: Relationship weight gain is real for many people. Experts believe this phenomenon can't be attributed to one specific reason, but rather an accumulation of behaviors and mind frames. Simply put, you're more likely to engage in somewhat unhealthier choices when you're with the one you love.
The number of pounds gained varies from individual to individual, relationship to relationship, but research suggests women tend to gain weight when they move in with male partners.
One study also found happily married couples tend to gain more weight than others. This might be because many people associate their weight with their appearance -- something that often becomes less important once they've settled down -- over their health, says Andrea Meltzer, an assistant professor of psychology at Florida State University and a lead researcher on the study.
"By focusing more on the health-related benefits of weight maintenance, people may be able to avoid potentially unhealthy weight gain once they enter a relationship," Meltzer told The Huffington Post.
Luckily, there are simple ways to ward off extra pounds. For starters, try cooking at home as frequently as possible, which can save around 250 calories compared to a restaurant meal. (Want to make a date night out of it? Here are some recipe ideas.)
You can also use your partner as a workout buddy. Research shows when you exercise with another person, your sweat session is more intense and productive.
Kim Larson, a registered dietitian and nutritionist and spokesperson for the Academy of Nutrition and Dietetics, also suggests planning activities together that involve moving your feet. Try hiking, bowling or skiing next time you're looking for something to do.
"Being proactive and upfront about your health needs and goals with each other will serve both parties better in the long run," Larson said.
When it comes down to it, it's all about positive choices. Of course maintaining a healthy weight is vital to your overall well-being and should be monitored. But our personal opinion? As long as you're prioritizing your physical condition and you're happy -- especially within the confines of your relationship -- a few minor upticks on the scale don't matter.
"Ask Healthy Living" is for informational purposes only and is not a substitute for medical advice. Please consult a qualified health care professional for personalized medical advice.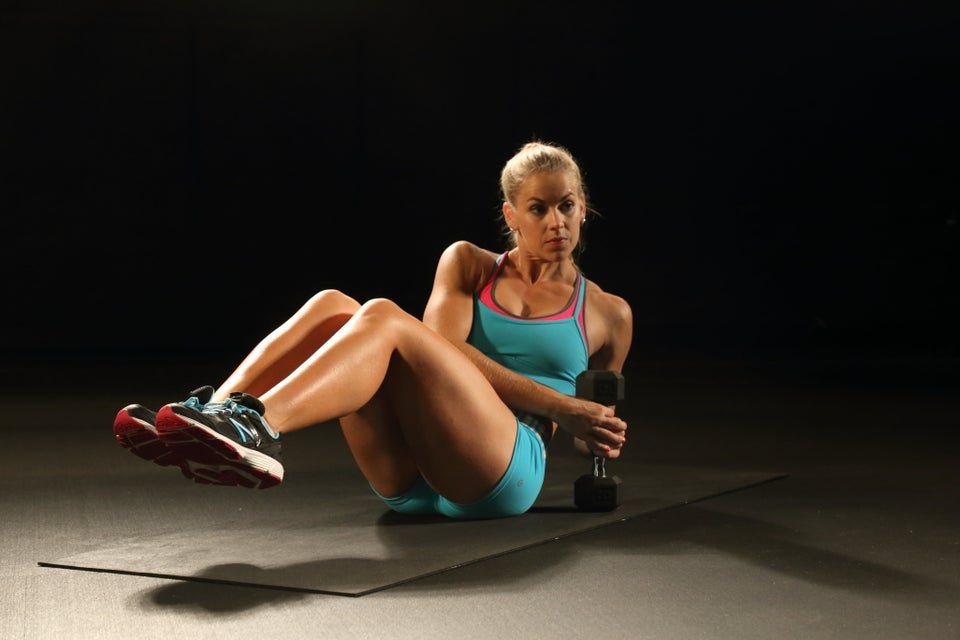 The 20-Minute Workout You Can Do Anywhere
Related