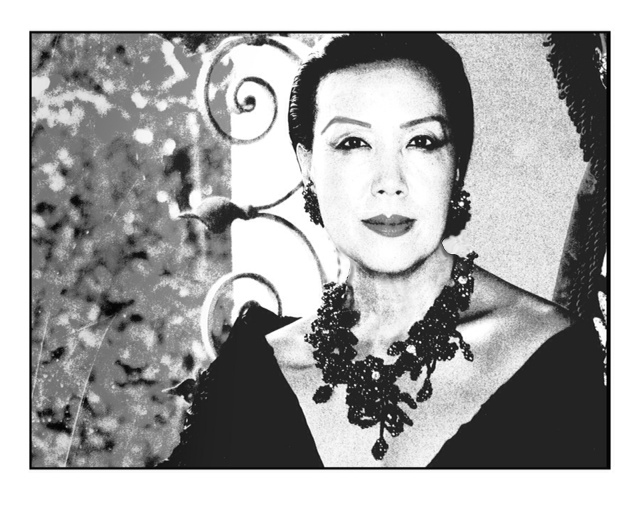 At Denver's favorite fashion hot-spot relationships matter. Denise Snyder, owner of Mariel in Cherry Creek knows this. When you enter her boutique, you're greeted with a warm smile and the feeling you've stepped into your best friend's closet. She remembers your size, your taste, asks you what you're looking for, how your kids are, and her personal brand of engagement pays big dividends. A loyal devotee of designer Sue Wong, Snyder has offered hand-picked selections from her sumptuous eveningwear lines for more than 15 years and on Friday Ms. Wong returns the favor, making her first trip to Denver and a rare personal appearance at the Cherry Creek boutique. Sue Wong comes to town to take her place as a special guest honoree for Friday's Flight to Luxury event and participate in a fashion extravaganza, as Mariel presents her fall collection, Autumn Sonata.
"Sue Wong is my Evening Fashion Designer Icon!" says Denise. "Each of her dresses is a work of art to be collected; they are timeless. When you walk into a room wearing Sue Wong, I guarantee you won't be missed." If you've ever been to Mariel or caught a glimpse of Snyder's impeccable taste, you'll take her stylish word.
"It's such an honor to have Sue Wong here in Denver, not only for the Trunk Show at Mariel, but as part of the Flight to Luxury event. She calls herself a 'maximalist' and I can't imagine a more fitting description of her creations or a designer more suited to this event. It's going to be absolutely amazing."
Held in the Signature Flight Support Hangar at Centennial Airport, the couture fashion show is sure to break the sound barrier. Jewelry designer Joe Polthakorn, and his line Vilaiwan Jewelry will compliment Wong's creations and complete the fantasy.
Presented by Cuvée Ventures and Jet Linx Denver, the high-flying event will showcase custom-couture private villas by Cuvée, elite jets, exotic cars, and live entertainment including a couture fashion show, hip-hop violinist Maestro Hughes and local talent Tunisia. The red carpet evening benefits the Boys and Girls Clubs of Metro Denver with the goal of raising $400,000 for the charity.
Flight to Luxury takes place Friday, September 14 from 6 p.m.-12 a.m. Slip your tickets in your clutch, squeeze into your Spanx and your LBD, head to the "Hangar Charity Party" and prepare to be amazed.
Related
Popular in the Community