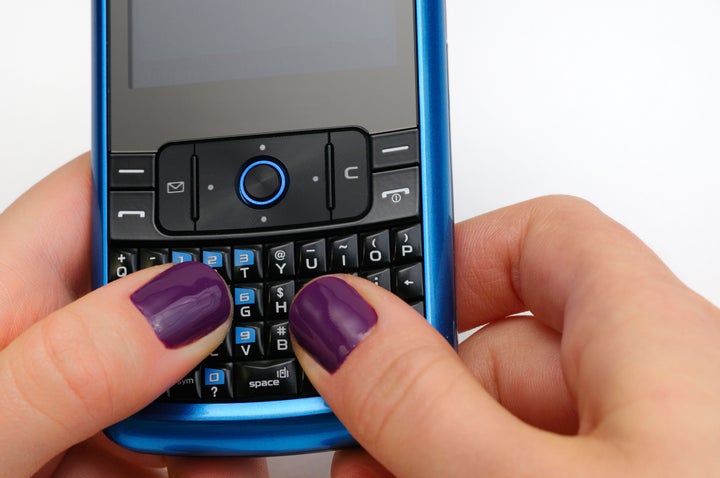 "Can't do this anymore. It's over. You're a fantastic woman -- but I'm not the man for you. Call me?"
This is the way that The Daily Mail's Mandy Appleyard recalls being unceremoniously dumped ... through a text message. Jennifer Aniston and John Mayer's relationship reportedly also ended this way, and one of this season's "Bachelor" contestants recounted on-air how her ex-boyfriend had sent her a text welcoming her to "Dumpsville." It appears that Appleyard's digital breakup is far from unique. In fact, a new survey conducted by mobile phone site Recombu.com says that one in 10 people have been dumped via text, reported Digital Journal. The survey of 2,000-people also indicated that one-third of individuals in relationships say they've snooped in their partner's inbox, and 25 percent of people confessed to using texts to illicitly flirt with people other than their partners.

Though Appleyard admits to flirtatious texting herself, she says she generally views the text message as a lazy way to communicate with another person -- especially someone that you're involved with romantically. "The text is the pygmy of communication methods. It's a Post-it note, a P.S. It's minimum investment, minimum effort. It's often cowardly -- a way to avoid face-to-face contact," she writes.
The piece asks a question many others have posed: Is technology eroding our relationships? According to the editor of Recombu.com, Hannah Bouckley, it isn't -- it's merely reproducing behavior that existed before the era of texting and making it easier. As she told The Daily Mail:
It is easier to write a few words and then send it through a text and avoid confrontation ... Texting is such a part of how we communicate as a whole now that it is natural that this will be used for something [relationship related].
While technology has certainly made it easier to avoid face-to-face confrontation and communication -- often to the detriment of relationships -- the news isn't all bad. In some situations, texting can actually enhance romance. Eleven percent of people surveyed by Recombu.com said that they'd been asked out via text message, and some experts say that sexy texting can actually benefit a sexual relationship.
In the book "Firtexting," authors Debra Goldstein and Olivia Baniuszewicz contend that "sexting," the exchange of sexually explicit words and images via text, as well as less explicit flirtatious texting, has the power to enhance couples' sexual connection. "When you've been with the same person for a while, what better way to spice up your relationship than with a fiery flirtext?" wrote Goldstein and Baniuszewicz. They also assert that couples can express sexual desires that through technology that they may not be discussing face-to-face.
Have you ever used texting to end, begin or spice up a relationship? Do you think technology is helping or hurting our romantic encounters?
Support HuffPost
The Stakes Have Never Been Higher
Related
Popular in the Community