Storytelling project Relato: Detroit organizes monthly events where local community members perform five-minute true stories in a mashup of languages ― from Spanglish (or Spanish and English) to Korish (or Korean and English).
Organizers told participants there is no need to provide extra context to their stories to suit an English-speaking audience ― or as the group's press release put it: There is "no code-switching, no translation required."
Event founder Jeni De La O, who identifies as Afro-Latinx and grew up speaking Spanish with her parents, got the idea after performing for over a year in the Detroit storytelling community, including with renowned group The Moth. She said that she and other bicultural storytellers were spending too much time on stage setting up the context so that English speakers would understand.
"I spent three [of the five minutes allotted] translating or explaining to a predominantly English speaking or non-Latino audience why my abuelita lives in my house," De La O told HuffPost. "It takes away from telling the actual story... and provides an incomplete story of what life in our city is for bilingual, bicultural people."
"In a time where there seems to be an overwhelming narrative of division, it's up to every one of us to do our part to create a more inclusive community," De La O told HuffPost. "What has made America a strong place has always been a diversity of people, ideas and beliefs. This event aims to be a little part of that."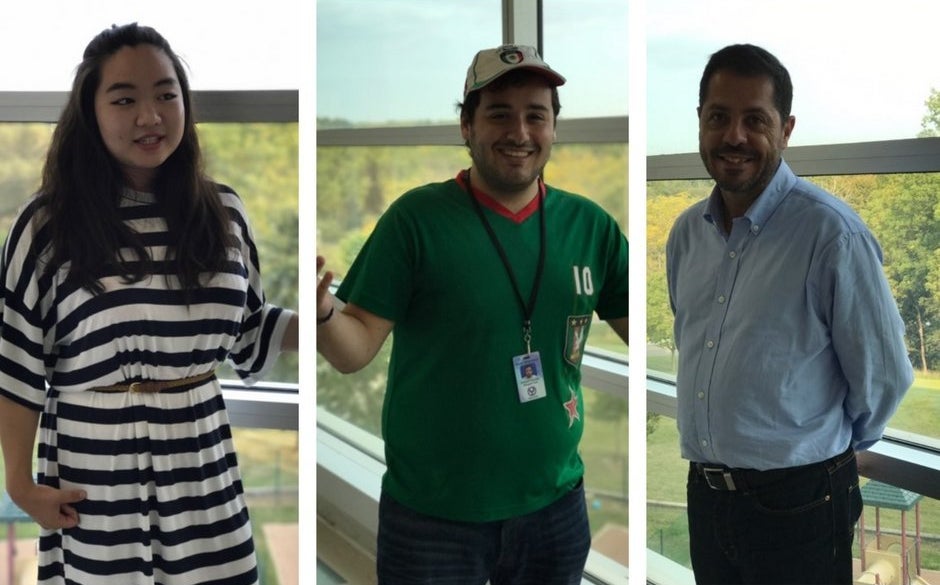 Relato: Detroit's events, which started in June and are free and open to the public, all kick off with a common theme and at least one featured storyteller, after which the floor is usually opened up to the audience to share their own bilingual tales.
At the June event, for instance, the featured speaker was local community organizer Myrna Segura, who told a story in Spanish and English on the theme of "duty/deber." At the August event, themed "love/libe," rabbi Herschel Finman told a story in Yiddish and English. And at the September event, Oakland University professor Adolfo Campoy-Cubillo, who is an immigrant from Spain, told a story on the theme of "unity through diversity."
"Where I'm from, our wisdom is measured in refranes," Campoy-Cubillo recounted, according to De La O. "Refranes" means "sayings" in Spanish. "When I had children, I shared these pearls of wisdom with them, too," he added.
"In the morning I would go to my children's room and say, 'Dios ayuda el que madruga,' to wake them up ― 'God helps those who wake up early,'" he continued. "But as they got a little older, and I got a little more sleep deprived, the refrán changed a little. It became, 'You will get out of bed, so help me God!'"
That one got a big laugh, said De La O.
The audience for the Relato: Detroit events has been relatively small so far ― around 15 to 50 people at each event. But De La O ― who plans the events in her spare time outside of her job as an administrator at Oakland University ― has received steady requests from people to participate in upcoming events.
Her aim is to eventually turn the budding Detroit project into a nationwide group, hosting bilingual storytelling events in cities from New York to Des Moines.
"I saw everyone talking ― not just with people they came with, but with others, people who would not have necessarily crossed paths," De La O told HuffPost, recounting the June event. "A lot of times when things are different we can feel intimidated or unsure ― but when you find things in common, you can create an inclusive community."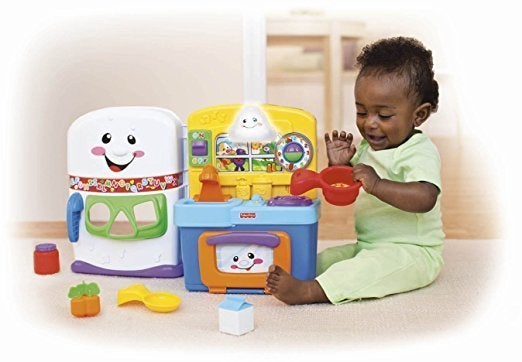 13 Fun And Educational Gifts For Bilingual Children
Popular in the Community