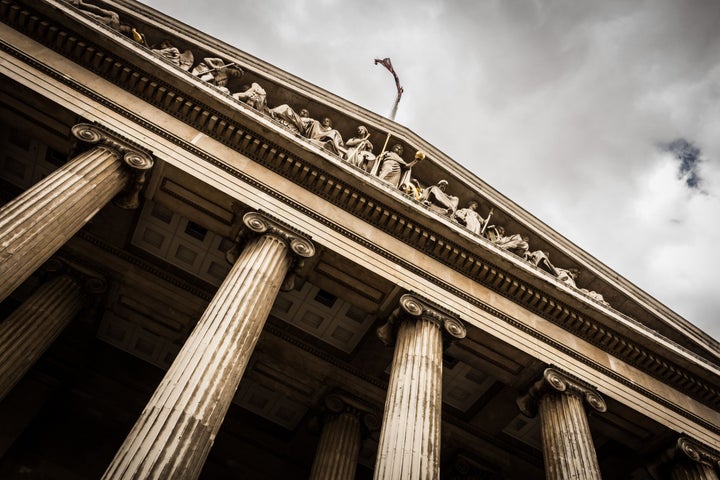 A recent USA Today article boasted that future lawyers should think twice before going to law school due to decline in legal jobs and six-figure debt. The article reports that U.S law schools graduated nearly 10% fewer students in 2015 than in 2010.
Statistics show that, if given the opportunity, 7 out of 10 lawyers would change careers. Many lawyers report leaving law (or desiring to leave) due to the riddling six-figure debt, long hours, contentious attitudes, and difficulty in finding employment for higher pay with professional satisfaction. Yet, many feel trapped and stay in the profession because they believe there is no other career alternative.
In 2015, after 11 years in the profession, I left law to focus my on dreams of being a professional writer and career branding expert. I never looked back. When I shared my story in "How I Used My Law Degree To Get Out Of Law," it unexpectedly went viral. My thoughts and feelings about the practice of law were raw, real, and 100% authentic. However, it's important to note that the digital age enabled me to revamp my brand, grow my name, and market myself at the click of a button.
Today, more than 45% of my clients are attorneys with varying career trajectories, and the question I most often still receive is: how do I get out of law, and what do I do?
There are many legal professionals who are leveraging their J.D. to get out of law or to propel their career in different (and in more lucrative directions). The digital age has also fostered a courageous path for many lawyers who have broadened their professional horizons by leveraging business and entrepreneurship.
Danny Hertzberg, a luxury real estate agent with The Jills® at Coldwell Banker, has revolutionized marketing through social media in the real estate industry. More importantly, he has done so by the power of his legal and business training. Hertzberg obtained his joint JD/MBA from the University of Miami to achieve combined training in business and law. He began his post-law school career in residential real estate during the real estate crash of 2009. Despite the hurdles he faced, Hertzberg says, "It gave me great perspective and confidence to continuously set high goals." He is credited with playing a primary role in creating the Social Media Hotspot for the company, which has enabled him to expose properties to over 10,000 people in less than an hour. The payoff has been huge as Hertzberg has also been named on the Forbes 30 Under 30 list for his impressive real estate social media and digital marketing strategies.
When it comes to leveraging his legal skills in everyday business life, Hertzberg acknowledges, "The training I learned in law school such as how to draft arguments, present evidence, and advocate for specific positions, provides a unique skill set for my industry. That skill set in combination with the degree is a powerful advantage outside of the practice of law."
Larry Bussuk and Justin Leto are two lawyers who have also amassed their legal skill with business prowess. Together, they co-founded Level Insurance, a tech-forward business that has introduced the first and only insurance product to mitigate litigation cost risk. They are also co-partners in an active law practice, Leto | Bassuk, which focuses on medical malpractice, products liability and catastrophic injury cases. When it comes to seeing the connection between business and law, Bassuk advises that he and Leto both "embrace the 'business side' of the practice." Bassuk explains, "A law practice is a business, of course. And 'the law' is an industry, which extends beyond attorneys and supports a wide variety business, from financiers to e-discovery consultants. When treated as such, the practice of law [and the greater legal industry] is a fertile ground for innovation and entrepreneurialism."
A legal background and education plants a seed for a strong career in the business world. Clients gravitate towards lawyers because of our ability to see the big picture and analyze from many different angles. As Bassuk says, "Being an attorney, you appreciate detail and nuance. You are disciplined, prepared, and not afraid to advocate a position."
The digital age has become a breeding ground for lawyers to re-define their targets and goals as well as re-position themselves through unique branding methods in order to search for new careers. Even if you are not interested in going into business, entrepreneurship, or real estate, your law degree holds a great deal of weight in other industries and work sectors. Very common (and successful) employment routes for lawyers looking to work outside of the traditional law firm atmosphere or legal field include: public policy development, risk management, AML, compliance, corporate governance, and communications. There's also a solid skill set that enables many lawyers to head into executive roles, such as Board of Directors, Chief Strategy Officers, Chief Risk Officers, VPs, EVPs, and SVPs. Many of my clients hold hybrid roles as Corporate Counsel and Executive Vice President.
But, what if you truly want to make an exit of out of law?
Look to the skills you are really good at and what you enjoy doing (remember: the two must go hand-in-hand to find a career that fulfills you and makes you happy). Take the StrengthsFinder assessment to analyze your skill sets, and begin to look at different career opportunities in some of the fields I mentioned above. Most importantly, don't be afraid to think outside the box and change the direction of your sails. Being passionate about your career is an important ingredient to having career success.
Related
Popular in the Community