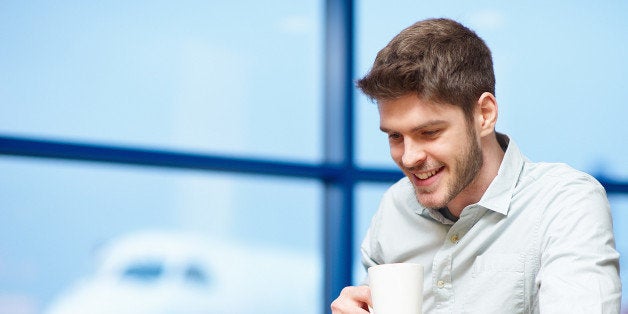 I really like to fly. I never get stressed by it (mainly because I'm still so amazed at being able to travel half way around the world in less than a day or across the country in a half a day) and I look forward to it every time. So when I saw this list from CNBC of the most stressful airports, I wanted to see how many of the airports that I'd been to and see if I had found them to be stressful, too.
Here's the list of the most stressful U.S. airports according to business travelers:
1. Chicago O'Hare International Airport
2. Los Angeles International Airport
3. John F. Kennedy International Airport
4. Hartsfield-Jackson Atlanta International Airport
5. New York's LaGuardia Airport
6. Dallas-Fort Worth International Airport
7. Newark Liberty International Airport
8. George Bush Houston Intercontinental Airport
9. San Francisco International Airport
10. Miami International Airport
11. Washington Dulles International Airport
12. Charlotte/Douglas International Airport
13. Philadelphia International Airport
14. Orlando International Airport
15. Boston Logan International Airport
16. Las Vegas McCarran International Airport
According to the article, things that make these airports stressful are long lines and great distances between gates. Other things that people find stressful are:
• Confusing airport signs (28 percent)
• Poor service from airport staff (28 percent)
• Not enough or crowded bathrooms (19 percent)
• Poor Wi-Fi coverage (19 percent)
• Insufficient amount of electrical outlets (18 percent)
I like flying now so much that my first thought was maybe these airports were places that I'd never been to before but as it turns out I've been to about half the airports on the list. Now that I live in the greater NY area so three of my go-to airports are in the top seven on this list.
I've been to all three of these airports many times over the years. For me the most stressful thing about these airports is getting to them and parking. For me a lot of my stress is reduced if not eliminated, by just allowing extra time to get to the airport. (See my previous blog on air-travel) My first rule of stress management (taken from that blog) is allow extra time for things to go wrong or that take longer than you think. It's a simple rule but it eliminates an awful lot of stress associated with air travel. A great deal of our stress - for example getting to the airport - is caused when you don't build in this block of extra time. When I do allow extra time, and I get stuck in a traffic jam on the way to one of the above airports, I still feel that almost instinctive urge to feel stressed, but then it's alleviated by the realization that I still have plenty of time to get there.
And once I'm at any of these "most stressful" airports, allowing extra time helps me deal with what's stressful about them in terms of long lines and great distances between gates. I'm never in a hurry. So I really must say, that I don't experience any more stress at these airports than any other airports. That said, there are certain airports that I love like Denver airport just because it's such a cool place to see and there are these wonderful folks standing around in cowboy boots, blue jeans, cowboy hats and bolo ties to help you find your way. How can you not love that?