HuffPost may receive a share from purchases made via links on this page. Prices and availability subject to change.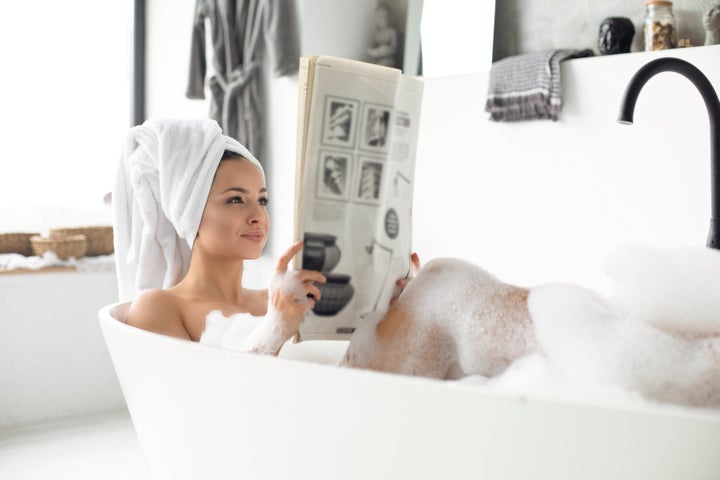 If you're more of a bath person, you probably can't wait to tuck yourself into your tub after a day of virtual conference calls and clearing out your inbox.
Those eight-hour work days can't end fast enough for you to slip on some slippers, wrap yourself in a plush robe and have bubbles floating around your bathroom. Don't forget to have warm towels at hand before your soak.
If you're looking for self-care finds that help you de-stress away before bed, we've spotted ones that'll make your next bath extra relaxing. From bath bombs that are like chill pills to a bath tray that you can watch Netflix on and a beer can holder that'll stick to your shower tiles, there are plenty of finds that will let you soak in the suds.
Below, we've rounded up the best relaxing bath products for you. All you have to supply is your favorite book and a glass of (delivered) bubbly.
A set of chill pills that double as bath bombs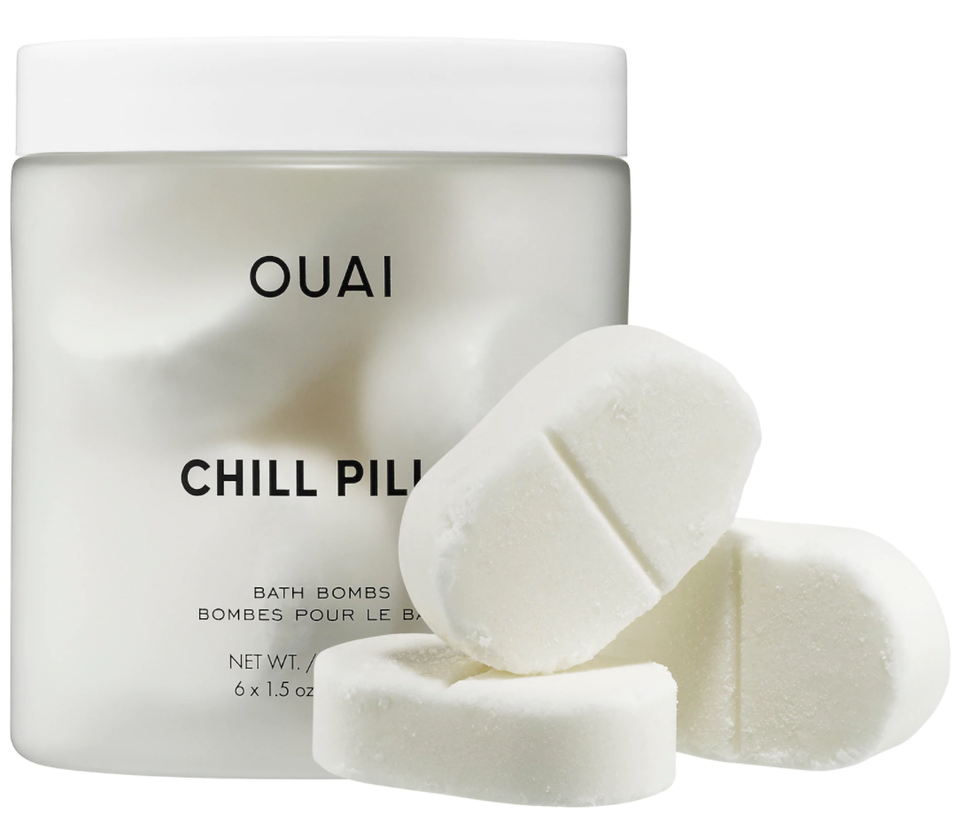 A sweet seashell neck pillow that'll bring the beach to you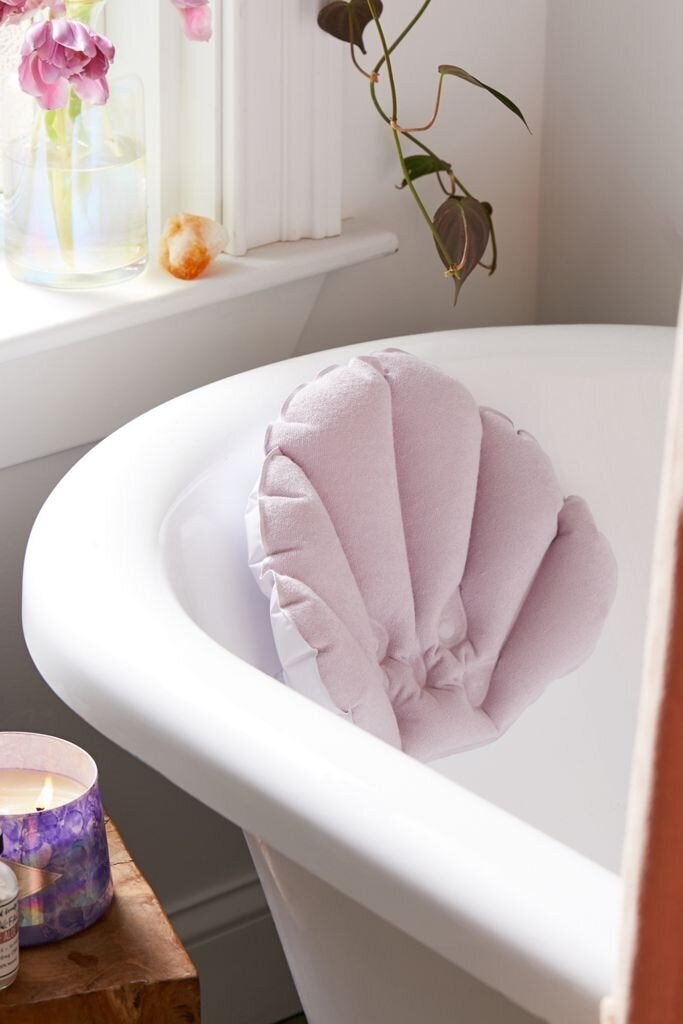 A creamy bubble bath (no cherry on top, though)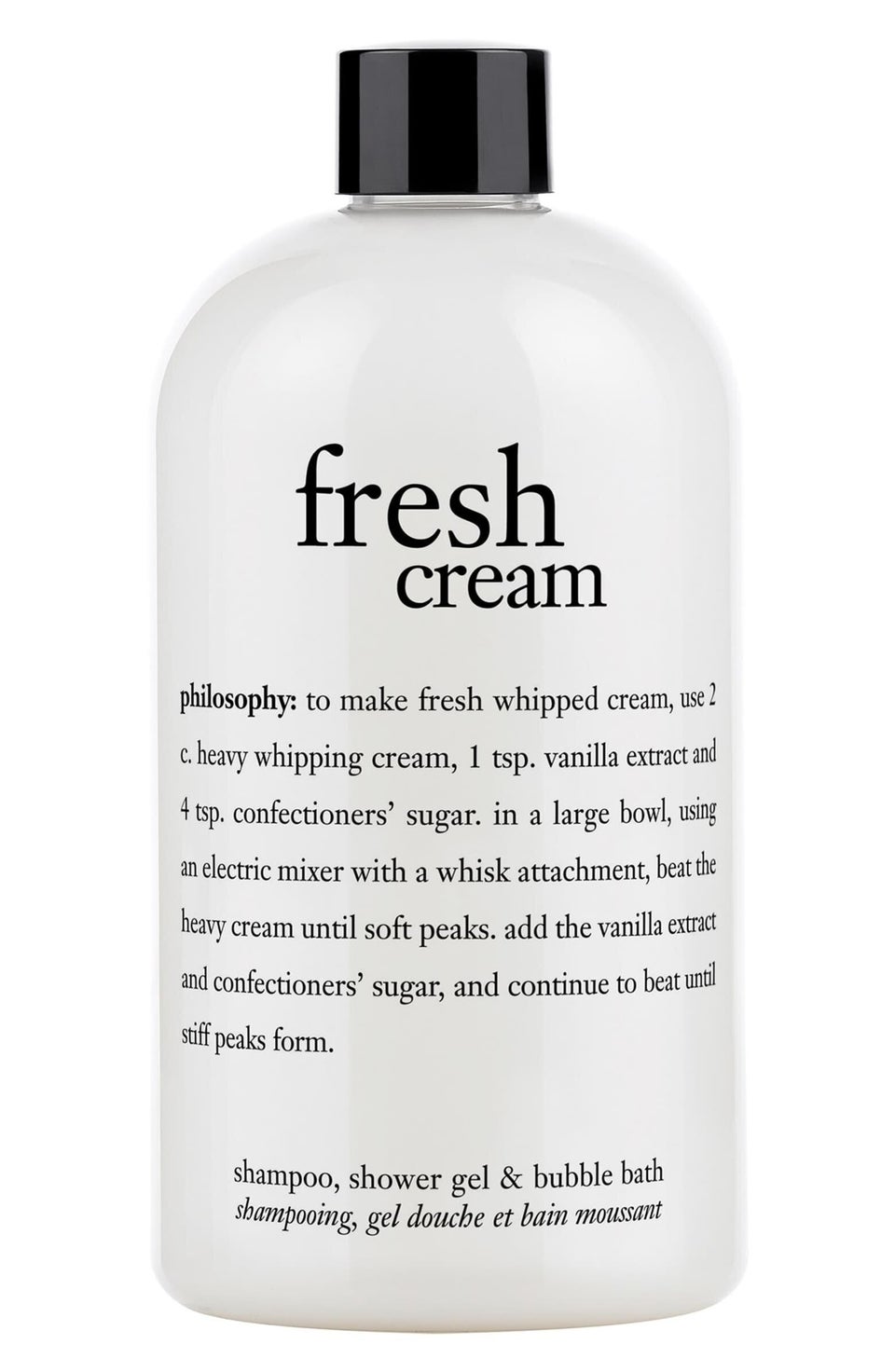 A swivel bath tray for your crystals and champagne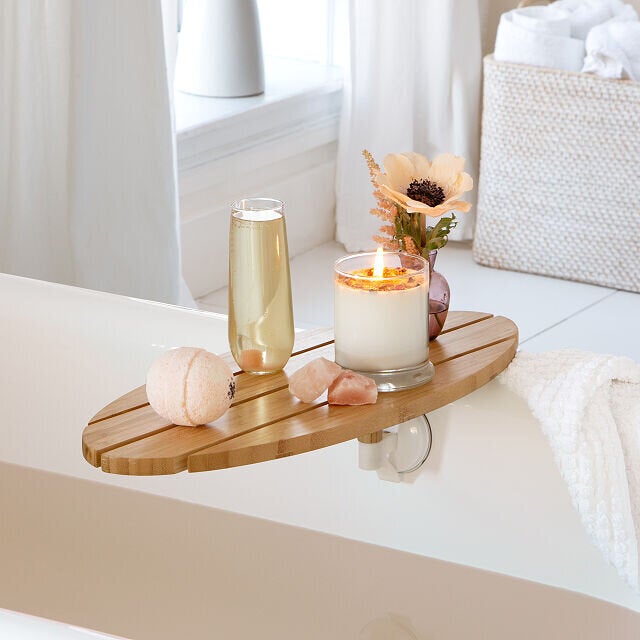 A wine glass holder you can toast yourself from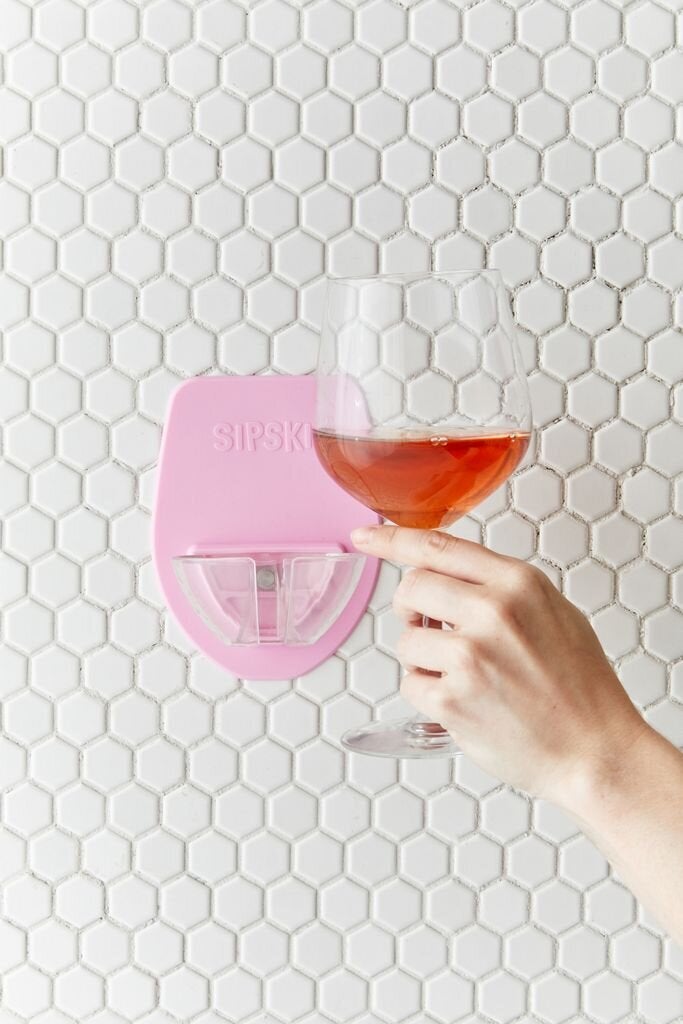 A bubble bath blend of sugarcane and vanilla bean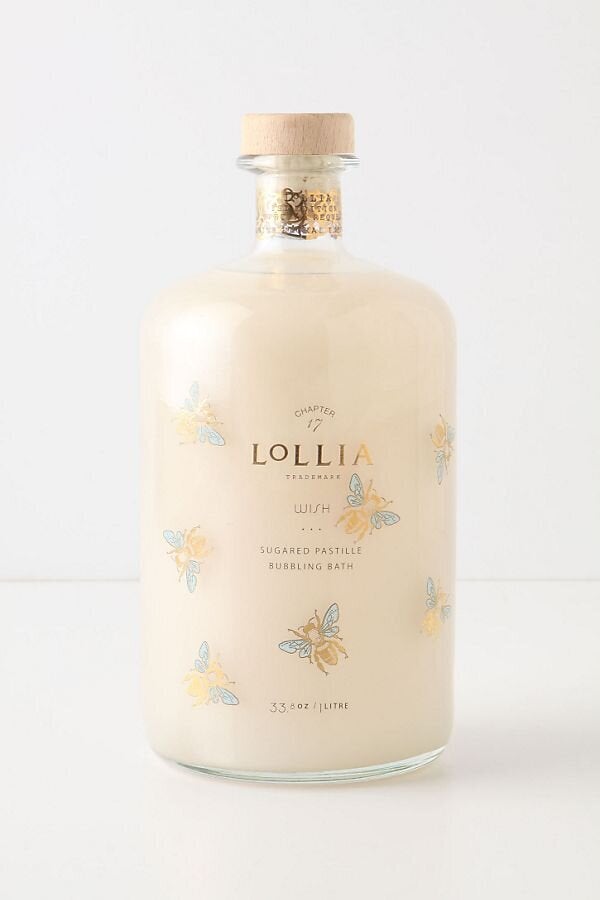 Bath salts that are infused with flower petals and a dash of CBD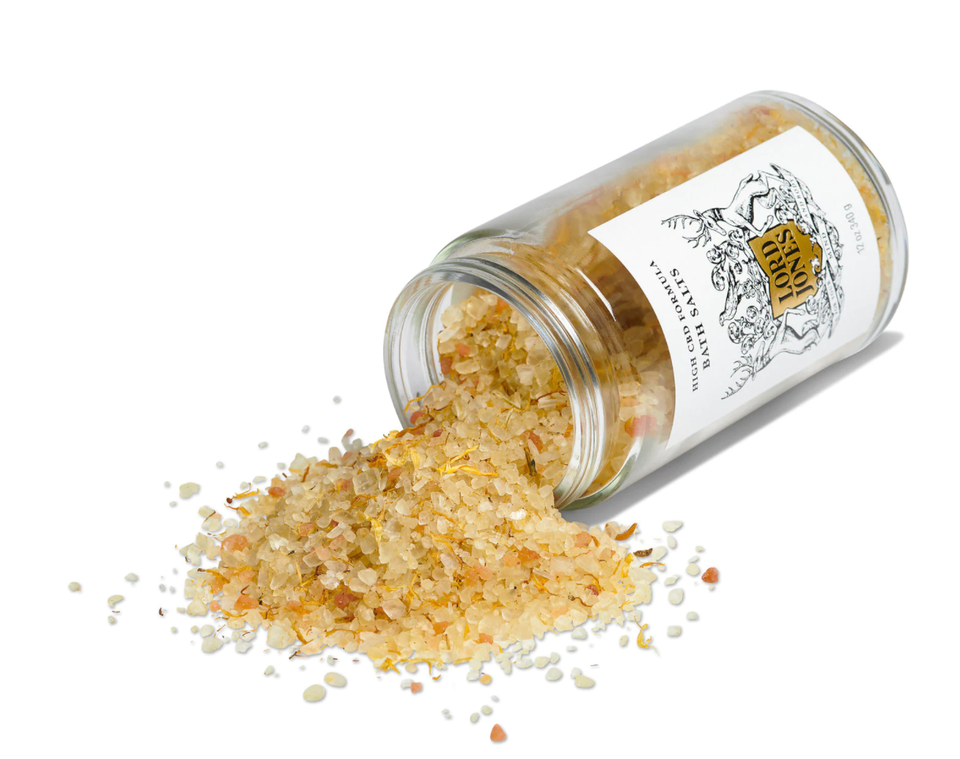 A lemony bath mat for drying your toes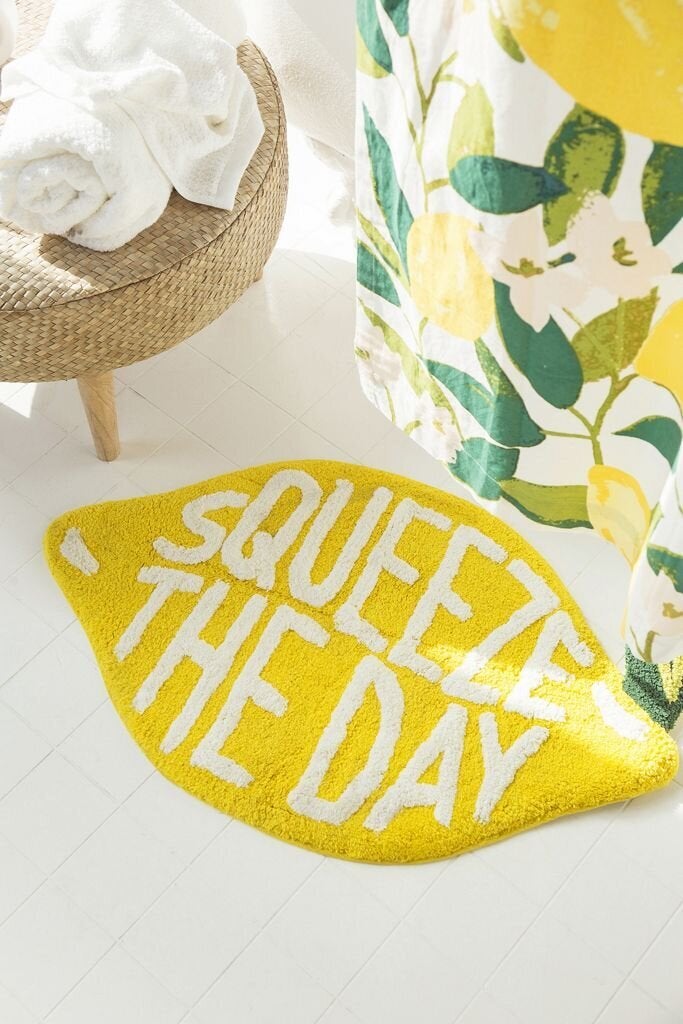 A candle that'll bring the smells of your city inside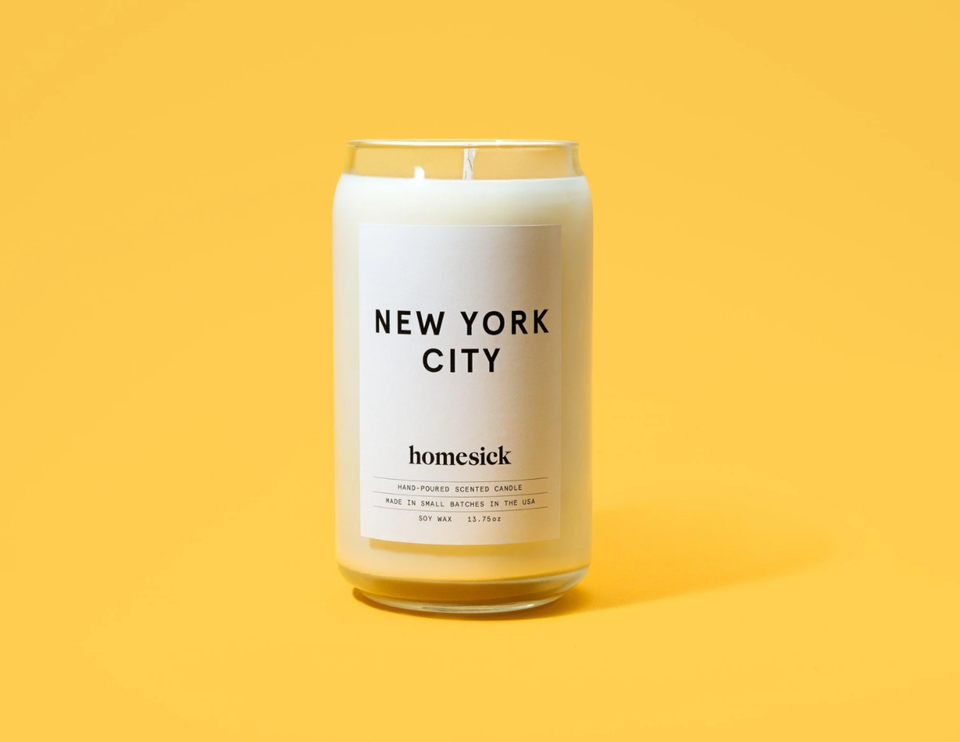 Some support that'll feel like the cool side of the pillow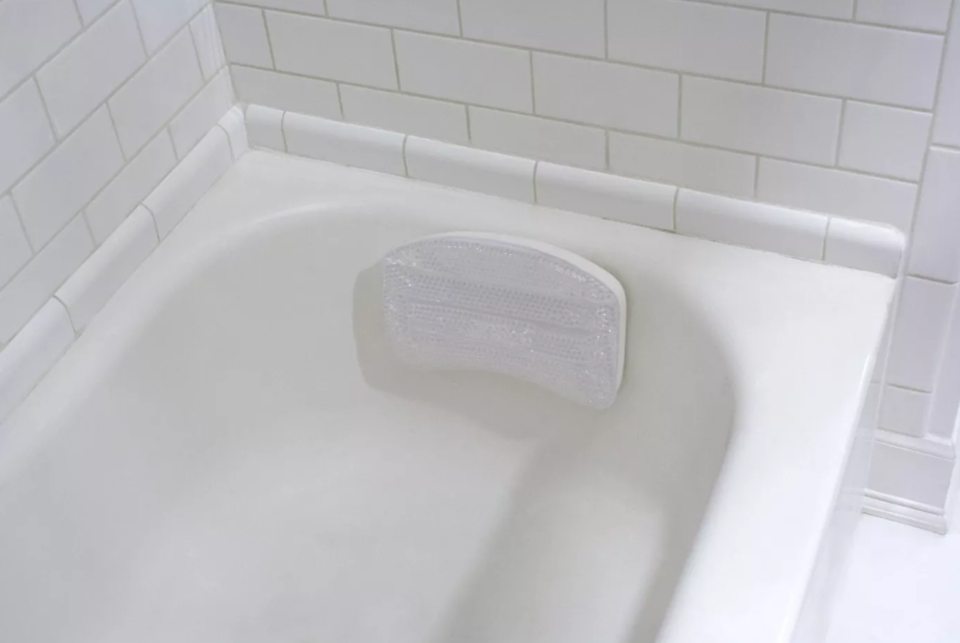 A candle duo for a romantic night for one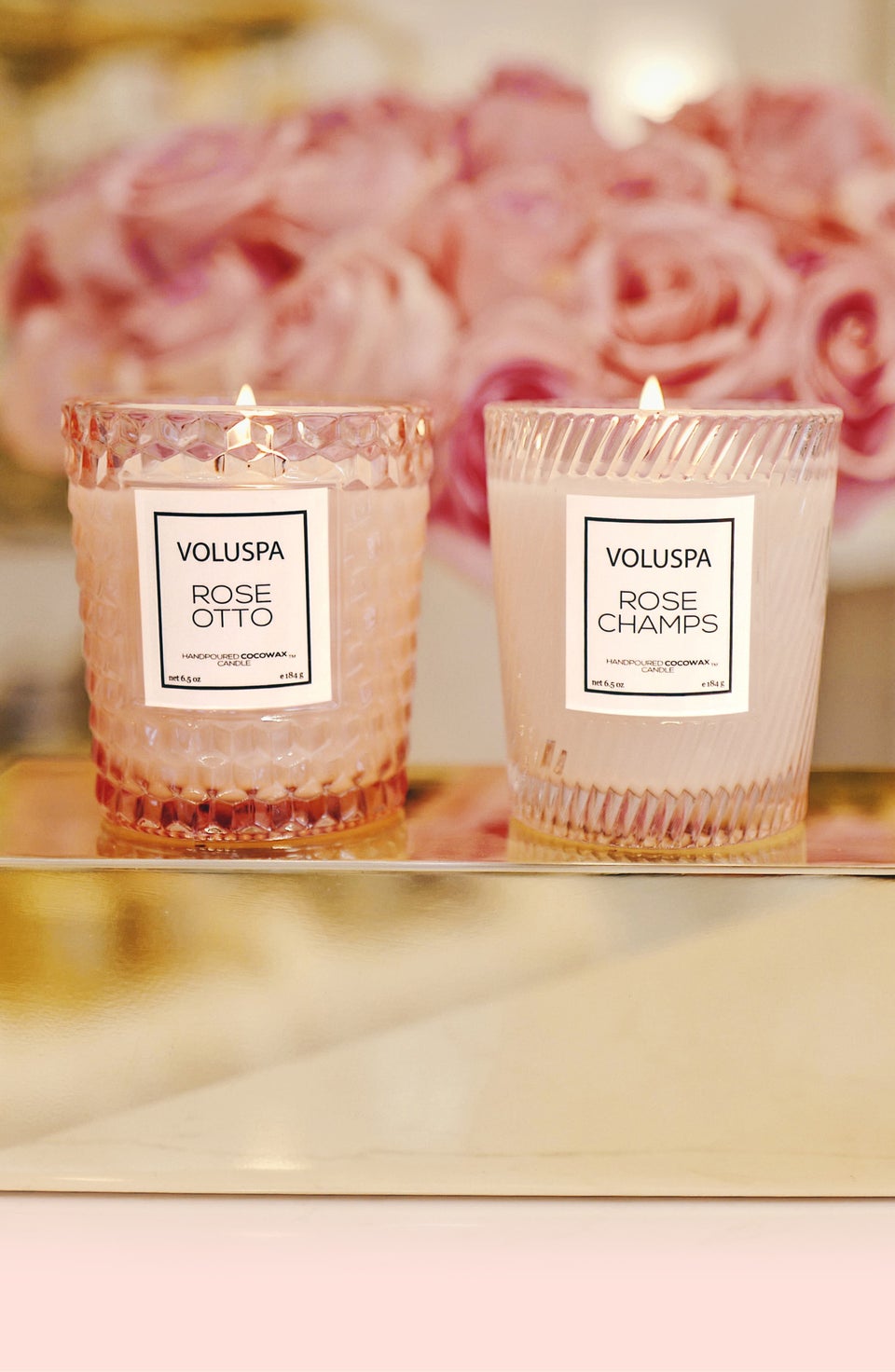 A holder for your cold ones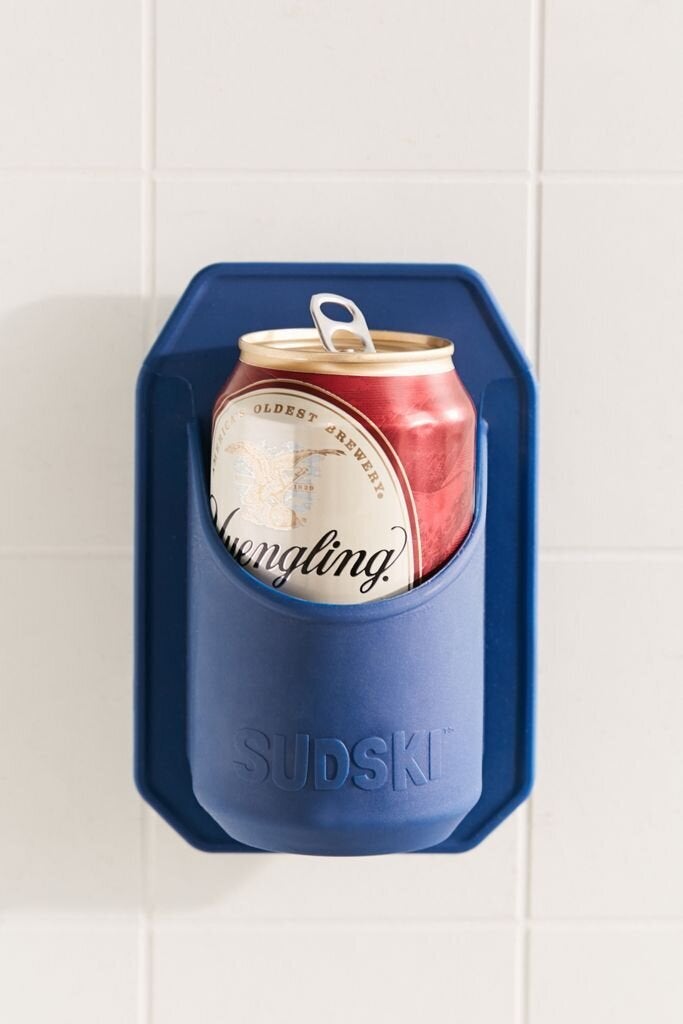 The chicest shower cap we've ever seen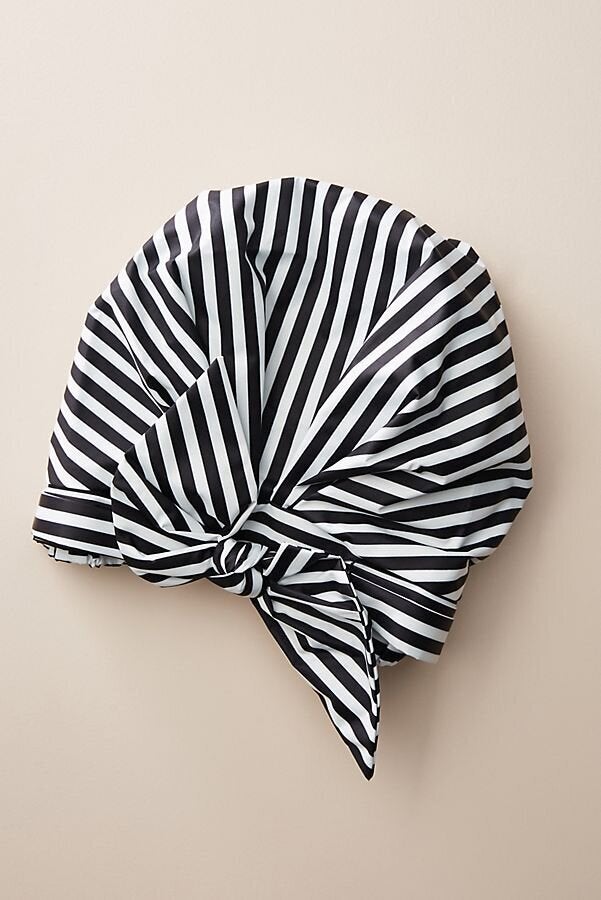 A body scrub that's made with crushed grapes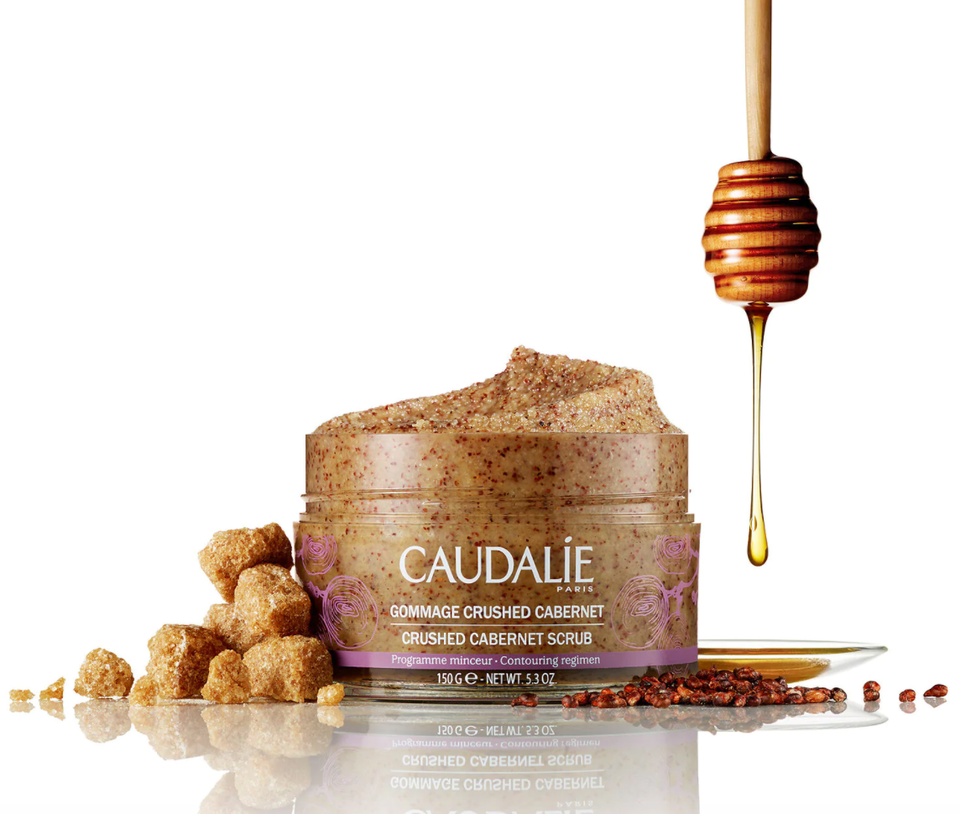 A mat that'll make you feel just peachy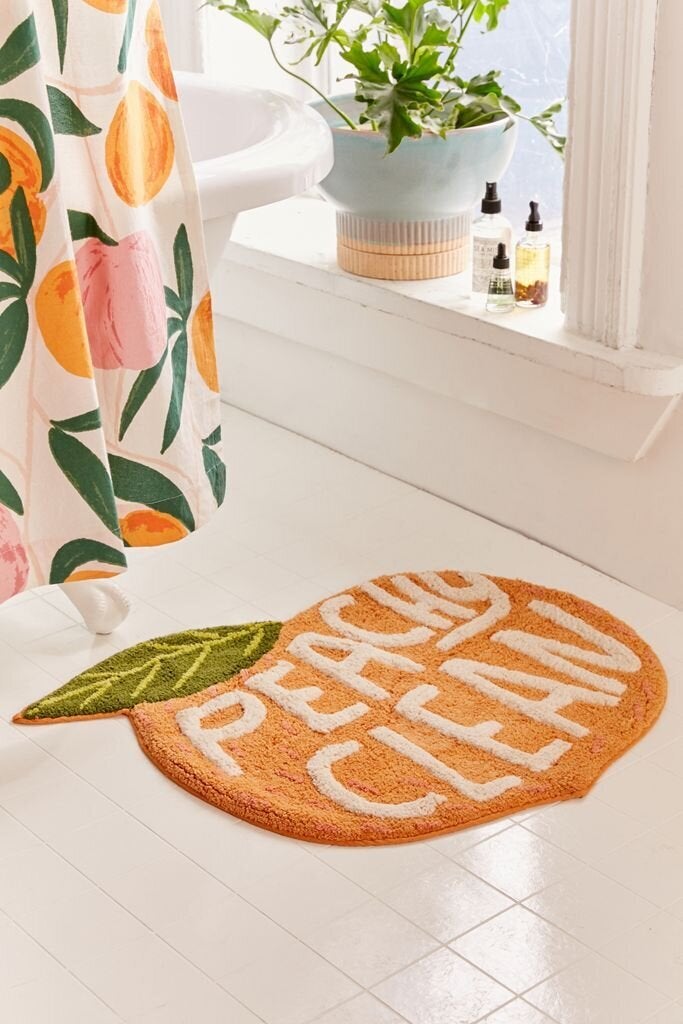 A pillow that might make you think you're at a spa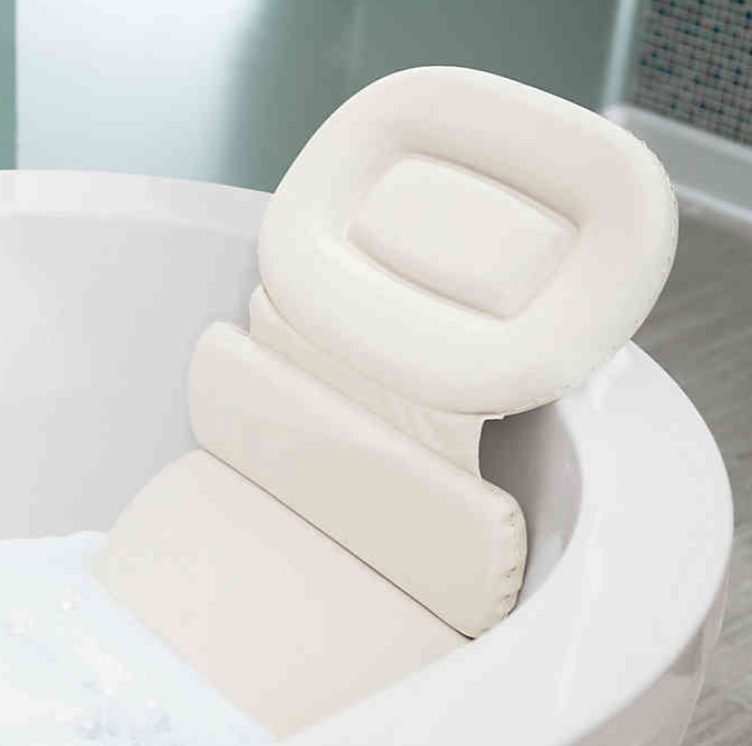 A shower cap from fan-favorite Drybar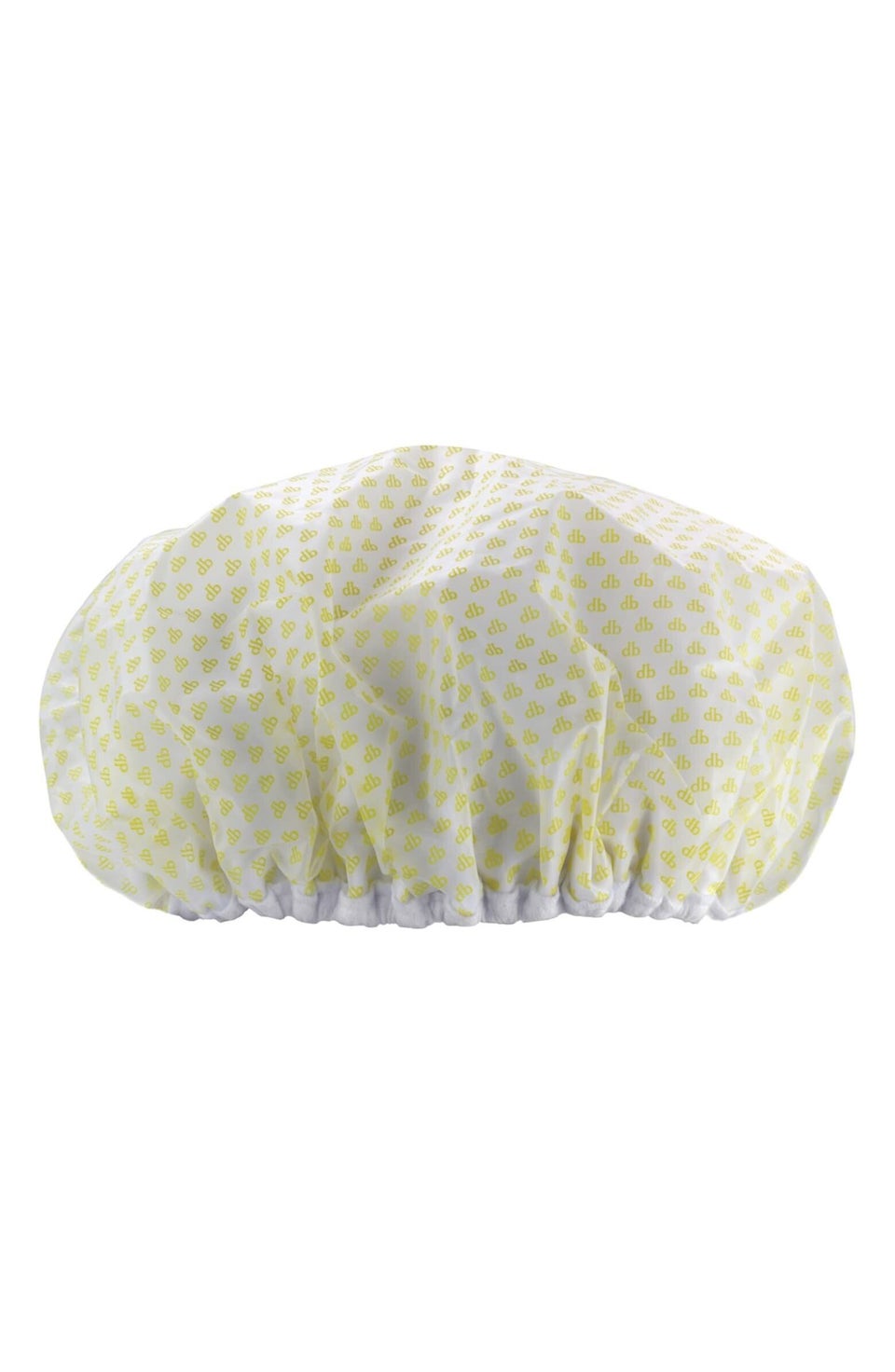 A body polish for crystal connoisseurs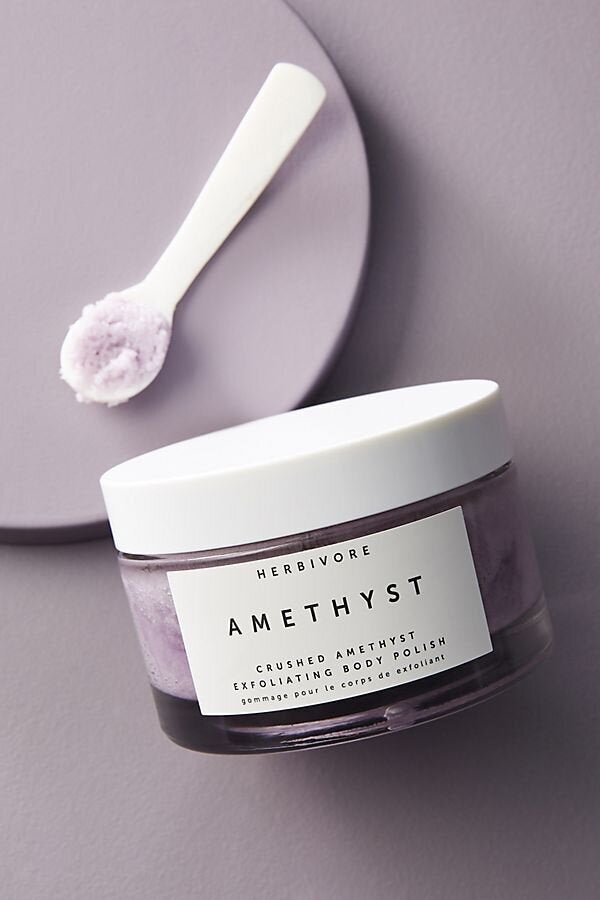 A massage candle that you can use during and after your bath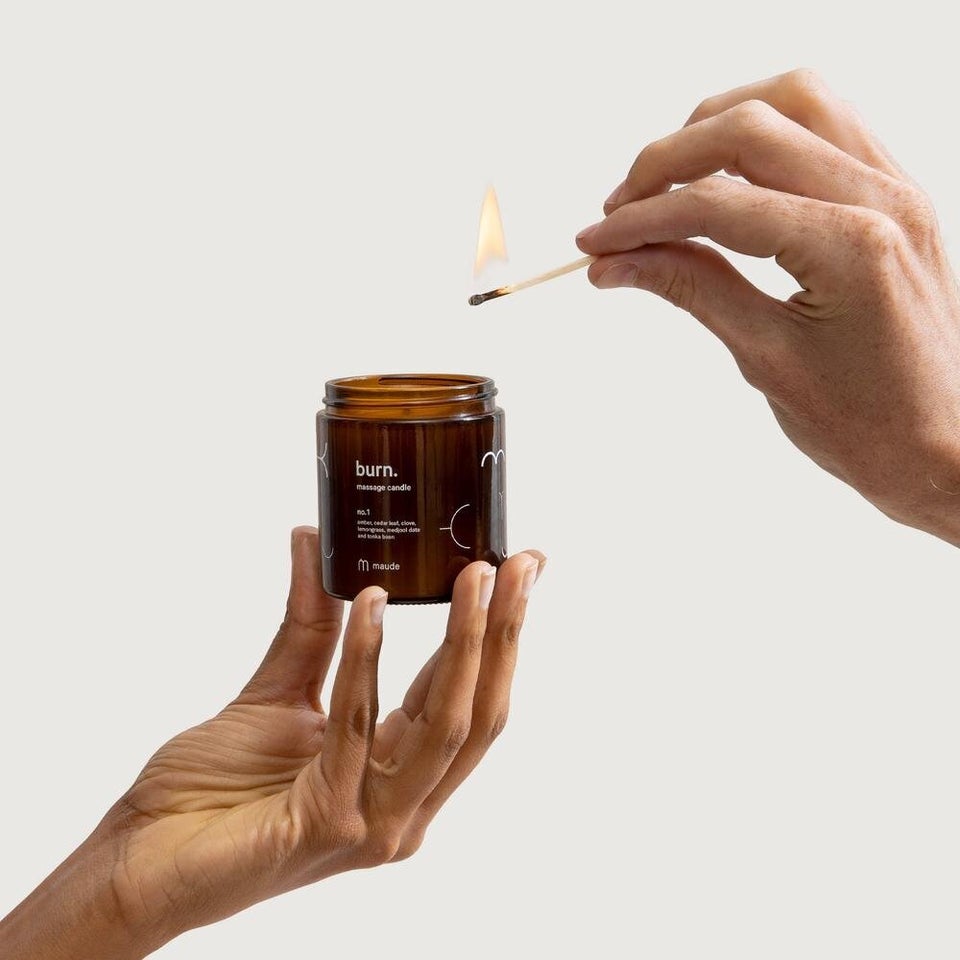 A couple of exfoliating cubes that'll sweeten your tub