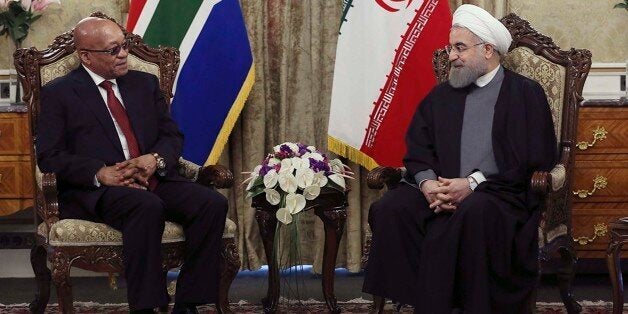 To: His Excellency Ban-Ki Moon Secretary General of United Nations The United Nations New York, NY 10017‎
From: About 16,000 signatories from all around the world (refer to attachment)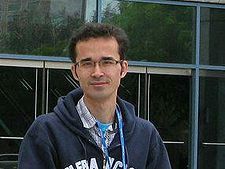 Re: International Campaign for the Immediate Release of Omid Kokabee from Prison in Iran
We, the undersigned from all around the world, are addressing you and calling on your sense of humanity and your responsibility as the United Nations's highest official to take action against an iniquity. Omid Kokabee, born in 1982, is an Iranian physicist and a postdoctoral student in atomic physics with a focus on laser research at the University of Texas at Austin. In 2011, he traveled back to Iran to visit his family, but was arrested on January 11, 2011 upon leaving Iran in the airport. He was sentenced to 10 years in prison and is currently serving time.
The main reason for his incarceration is his refusal to cooperate with the Iranian regime in its military projects. He was condemned based on absurd charges such as relations with the Academia and scientific circles and institutions abroad.
He has taken a strong and heroic position by resisting pressures and even withstanding prison instead of treading underfoot his moral principles as not to use his scientific knowledge for destructive purposes.
He has been saluted so far by multiple human rights awards. He is a brilliant physics student with no record of political activity who has undergone serious physical and psychological harms in prison. He has been suffering from an acute kidney disease for two years, yet the prison officials have been denying him access to advanced medical treatment. A few days ago, we were struck by the most dismal news: Omid's lawyer announced that unfortunately, he had been diagnosed with a type of kidney cancer (Renal Cell Carcinoma) due to a malignant tumor in his right kidney.
Omid has undergone an urgent nephrectomy surgery and his right kidney has been removed. The Iranian regime is responsible for Omid's health and should account for anything unfortunate happening to him.
With respect to Omid's particular situation as an Iranian with a sensitive scientific specialization, and as he himself expressed in a letter to the public prosecutor, there is serious concern that some invisible will in the corridors of power does not want him to come alive out of prison.
Omid's health condition is such that he shouldn't stay any longer in prison and deferral of his release would cause him irreversible harms. The Iranian regime should be urged to release Omid and his family should decide where he is to receive further treatment. We are writing this letter to call your attention to Omid's case, and ask you to use all available means to have Omid released from prison.
Attached you will find the web link in demonstration of the support of more than 15,000 signatories to this letter. This massive mobilization in favor of Omid (proved also by more than 300,000 #FreeOmid hashtags over the past few days), demonstrates that there is a high expectation of you in the public opinion in terms of quick action in this matter.
Waiting for your favorable action to save Omid's life, we remain. Best regards.
Attachment- signatories to the letter: Shirin Ebadi, Human Rights Lawyer & Activist, Founder of Defenders of Human Rights Center, Nobel Peace Prize laureate (2003) Nasrin Sotoudeh, Human Rights Lawyer & Activist; Sakharov Prize winner Mohammad Maleki, Former President of the University of Tehran, Activist Jafar Panahi, Film Director, Sakharov Prize winner Javier El-Hage, Chief Legal Officer, Human Rights Foundation Sonia Paban, Associate Professor in Physics at the University of Texas at Austin Can Kilic, Assistant Professor in Physics at the University of Texas at Austin Mohammad Mostafaei, Human Rights lawyer & Director at Universal Tolerance Organization Mahmood Amiry-Moghaddam, Professor in Molecular Neuroscience at University of Oslo & Human Rights Activist Ammar Maleki, Assistant Professor in Political Science at Tilburg University Mehdi Marashi, Author, Professor Emeritus in Persian language and linguistics Aram Hesami, Professor in Political Science at Montgomery College Reza Farokhfal, Instructor in Farsi, Farsi Language Coordinator at the University of Colorado at Boulder Mohammad Yaghoubi, Playwright and Theater Director Rudi Bakhtiar, TV Producer and Journalist Mahnaz Parakand, Human Rights Lawyer & Activist Afrooz Maghzi, Human Rights Lawyer Mansoureh Shojaee, Human Rights Activist & Writer Parastou Forouhar, Artist, Writer, and Human Rights Activist Reza Allamehzadeh, Filmmaker, Film critic and Writer Elahe Amani, Alternative Dispute Resolution Mediator at Mediators Beyond Borders International Sahand Tahmasebi, Neuropsychologist at UBC & Clinical Research Assistant at Vancouver Infectious Diseases Centre Bijan Miremadi, Retired Professor in Physics and Research Scientist at Simon Fraser University, Former Dean and Founder of Engineeing School at Ahvaz University, Iran Nayereh Tohidi, Professor and Former Chair of the Department of Gender & Women Studies at the California State University Tamar Eilam Gindin, Iranologist Masih Alinejad, Journalist Reza Khandan, Rights Activist Morteza Negahi, Author and Journalist Shirin Famili, Journalist Ahmad Rafat, Journalist Darya Safai, Women's rights activist HamidReza ZarifiNia, Journalist Nahid Ghani, Research Associate in History, Simon Fraser University Mehran Barati, Politician and Researcher at Free University of Berlin Shahrzad Sepanlou, Artist Shahrokh Moshkin Ghalam, Artist Fereshteh Molavi, Writer Sanaz Fotouhi, Writer Mojdeh Shamsaee, Artist Soheil Parsa, Film Director, Writer, Actor Reza Allamehzadeh, Film Director Maede Soltani, Human Rights Activist Maryam Hosseinkhah, Human Rights Activist Lida HosseiniNejad, Journalist Hassan Nayeb Hashem, Human Rights Activist Ali Kheradpir, Journalist Jamileh Nedai, Freelance Filmmaker and Theater Director Fati Mohammadi, Actress Hamid Ehya, Theater Director, Actor, and Translator Hossein Sharang, Writer & Poet Soheil Azizi, Theater Actor Mehrdad ArianNejad, Director at Tirgan Festival Shahrokh Heidari, Cartoonist Scott Amandola, Jaaz Musician Fatemeh Ekhtesari, Poet Mehdi Mousavi, Poet Shadi Yousefian, Artist Potkin Azarmehr, Blogger and TV Producer Afshin Nariman, TV Host and Producer Sam Ghandchi, Journalist Pooya Jahandar, Human Rights Activist Pejman Akbarzadeh, Musician, Journalist and Radio Producer Mohammad Taghi Karoubi, Legal Adviser to Avicenna Research Center and Member of Bioethics and Law Committee Maryam Faghihimani, President at the Center for Cultural Diplomacy & Development Damon Golriz, Lecturer at The Hague University of applied sciences and a fellow of the research group International Peace, Justice and Security Ahmed Pouri, Founder and Director of PRIME, Participating Refugees in Multicultural Europe Pouria Alimoradi, Ph.D Student of Iranian Studies at Toronto University Avideh MotmaenFar, Journalist and Artist Sheema Kalbasi, poet, Filmmaker, and Rights Activist Nizam Missaghi, Physician and Civil Rights Activist Sepideh Shokri Poori, PhD Candidate, Faculté des lettres et des sciences humaines - Université Laval Masood Masjoody Ashkan Monfared Daniel Jafari Saeid Hosseinpour Amir Yahya Ayatollahi Behzad Mehrani Leily Nikounazar Nasrin Afzali Ashkan Safaei Mehdi Jalali Tehrani Saeed Ghasseminejad Ali Ashtari Salman Sima Mohammad Izadi AmirHossein Etemadi Arash Sobhani Borzumehr Toloui Youhan Najdi Emad Molaeinejad Nina Vabab Amin Riahi
And about 16,000 signatories from all around the world, to be found at this link.
Popular in the Community