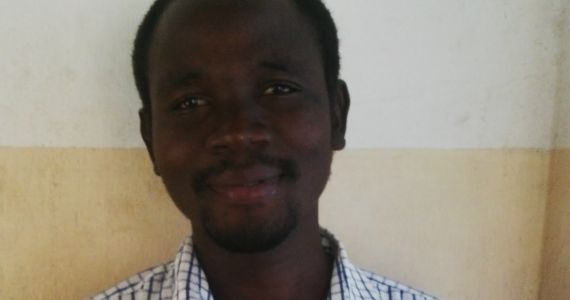 VillageReach is a global health innovator that develops, tests, implements and scales new solutions to critical health system challenges in low-resource environments, with an emphasis on strengthening the "last mile" of healthcare delivery.
Malawi, like many low- and middle-income countries, has a critical shortage of pharmacy personnel. Government health centers have no trained pharmacy personnel on staff. This leads to unqualified personnel managing medicines, the supply chain and dispensing drugs to patients, which impacts patient care and medicine availability.
The Ministry of Health has set a goal of having a pharmacy assistant in every rural health facility. The Pharmacy Assistant Training Program is helping to build a robust pharmaceutical workforce through the introduction of a two-year certificate-level training program focused on improving medicines management and pharmaceutical practice at the health center level. By 2016, 150 Pharmacy Assistants will graduate and be deployed to health centers in Malawi.
In preparation for the Skoll Social Entrepreneurs Challenge, we asked health workers to submit a blog in their own words explaining the challenges faced at the last mile, and the changes they have observed as a result of the Pharmacy Assistant Training Program.
I am a clinician by profession, caring for a population of over 30,000 in the 25 villages that my health center serves. I am the only clinician at the health facility, assisted by a single nurse when possible. We recently lost the only health surveillance assistant that was trained as a drug clerk, as she left to pursue a course in midwifery. This leaves me as the only person to manage stocks in the health center pharmacy.
I undertake the majority of dispensing responsibilities, as the hospital attendants that sometimes need to fill this role are not knowledgeable about medicines. At month end, I am also responsible for doing the physical inventory and producing a monthly report. These tasks take time away from my primary responsibility of treating patients. This results in less time with patients, and inadequate reporting of essential pharmacy information. For example, I am not sure the reports that I send are even a true representation of the pharmacy stocks due to the limited time I have to devote to this task.
I am completely relieved to have this additional workload of dispensing and inventory management taken over by those specially trained to do the job through the Pharmacy Assistant Training Program. Through this program, our health center receives a student who has training in dispensing and inventory management -- more training than anyone currently working at the health center, including myself.
The Pharmacy Assistant Training Program is an exceptional program because it is practicum-oriented. The student assigned to our health center for the past five months is already doing an amazing job. I am no longer dispensing or dealing with supply chain issues other than approving issues and orders. Now, I am able to see more patients in a day, and provide more thorough examinations.
This program is a big relief to us clinicians working in rural and remote health centers. I am already getting calls from fellow health center managers who are enquiring on how they can get pharmacy assistants at their facilities.
I hope that this program continues to grow, as it is filling a critical need, and making a big difference that could change the way all rural health centers function -- to the benefit of our patients, those in most need of care and attention.
Special thanks to Andrew Hauli for taking the time to write this blog, and to our partners on the ground for making this program possible, including the Malawi College of Health and Sciences, Barr Foundation, USAID | DELIVER project, and Vitol Foundation.