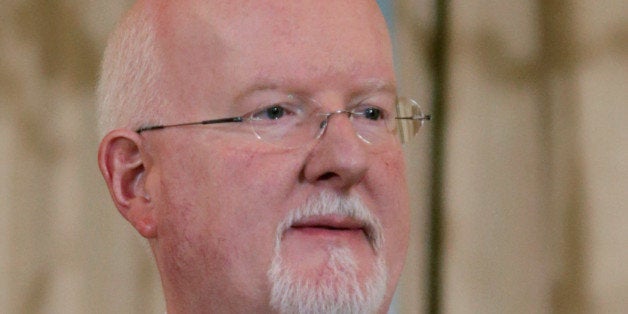 NEW YORK (RNS) Religion and politics are assumed to be a dangerous brew, volatile to the point of murderous. And at least judging by current events in the Middle East and elsewhere, that may well be true.
But can this potion be used for advancing peace rather than instigating war?
That's the argument that an A-list panel of experts – including Shaun Casey, special adviser on religious issues at the U.S. State Department – explored on Wednesday (April 15) in a provocative debate at Fordham University that produced some surprising insights.
The goal, as author and moderator Eliza Griswold put it in opening "Beyond Extremism: Reclaiming Religion's Peacebuilding Capacity in an Unstable World" – was to go beyond the easy optimism that says "religion really has nothing to do with the problems of the world right now."
"It's a safe thing to say in political, journalistic and academic circles," said Griswold, author of the 2010 book "The Tenth Parallel: Dispatches from the Fault Line Between Christianity and Islam." "And it's not true."
The observations grew even more pointed, and intriguing, from there. R. Scott Appleby, dean of the Keough School of Global Affairs at the University of Notre Dame, didn't mince any words.
"Religious communities, including most religious leaders, are not peacebuilders and indeed have little awareness that they are called to peacebuilding, and what it might take to become a peacebuilder," he said.
Appleby, a leading expert on fundamentalism and religion and violence, argued that religion in practice isn't really about building peace, but rather "trying to build and maintain a flock" and "protecting one's own religious community, even if that means exaggerating and amplifying discord with neighboring communities."
Appleby's other three points were just as eye-opening:
For example, he asserted that contrary to many claims, "radical Islam is about Islam" and "until this is understood, religious peacebuilding is an empty promise." He also said that Hindu nationalism, Jewish "irredentism," Christian "chauvinism" and other forms of religious extremism are about those religious traditions as well, not entirely alien to them.
While such manifestations by no means form the core or entirety of religions like Islam, they nonetheless are features of those traditions. And they must be dealt with by building up religious institutions, reducing religious corruption, improving religious education and denouncing extremism in one's own ranks.
Another point: All those lovely interreligious dialogues and ceremonies? They are little more than "the parlor games of those not sufficiently serious about religious peacebuilding, which begins with and should be focused upon intra-religious reform and intra-communal mobilization for peace."
At best, Appleby said, such events are "useful for building solidarity among elite." But they have "virtually no traction at the grassroots."
In addition, Appleby argued that "well-intentioned" governmental efforts to foster religious communities to promote peace, especially after the 9/11 attacks, have actually "undermined religious peacebuilding, robbing it of its true potential."
Religious leaders have little real influence, he argued, and governmental programs tend to focus on the abstract intellectual or wonky policy aspects of religion rather than what happens on the ground.
One exception, Appleby diplomatically noted, was Casey's work in the U.S. State Department's Office of Faith-Based Community Initiatives, which he said is attempting to "go deep, not just broad."
For his part, Casey did not dispute Appleby's critiques. "Anyone who disagrees with you just doesn't understand what's going on," he said.
At the heart of the problem, Casey said, "is a global crisis of religious authority" that has unleashed rogue leaders and explosive passions within religious traditions.
While acknowledging the shortcomings of governmental efforts to engage some religious communities or contain others, Casey argued that his office on religion and diplomacy – a priority for Secretary of State John Kerry, he said – is trying to reorient U.S. diplomacy to view religion as "always embodied, always in context."
In other words, he said, American diplomats need to be reflexively thinking about how "lived religion" works in the context of each country and region, not how it exists in academia or in a seminary. His office is "trying to inject religion into the DNA of the State Department," Casey said.
"If we are successful, our office will disappear."
By way of rebuttal, veteran journalist and foreign policy analyst Robin Wright argued that her decades of covering upheavals in the Middle East and elsewhere had convinced her that in fact religious leaders are often remarkable peacebuilders. She mentioned Anglican Archbishop Desmond Tutu of South Africa, for example, as well as St. John Paul II and the Dalai Lama.
Wright, a self-confessed "devout agnostic" and author of the 2011 book, "Rock the Casbah: Rage and Rebellion Across the Islamic World," agreed with Appleby – and disagreed with Casey – about efforts by the U.S. government to work with religious players in conflict zones to enhance peace or advance Americans objectives.
"It concerns me because we are so clumsy at understanding other cultures and knowing how to engage in that dialogue," she said. She said the U.S. becomes "vulnerable to the central flaw of U.S. foreign policy, which is that we always look for mirrors of ourselves" when that is usually not the reality in any given country.
The problem, she said, is when it comes to government engagement with religion, "we don't know how to do it well … and the danger that we do it badly, even at a time when we are well-intentioned, is too high."
In the end, everyone seemed to agree that religions are most likely to become a force for peace when religions themselves reform themselves – which is not a task any government, much less the U.S., can do for them.
In the meantime, perhaps the best thing that governments and individuals can do is to work to understand religions and the varieties of religious experience.
"There is no such thing as Islam. And there is no such thing as Christianity. And there is no such thing as Judaism," Appleby said, delivering a final provocation. "There are Islams and Christianities and Judaisms."
Before You Go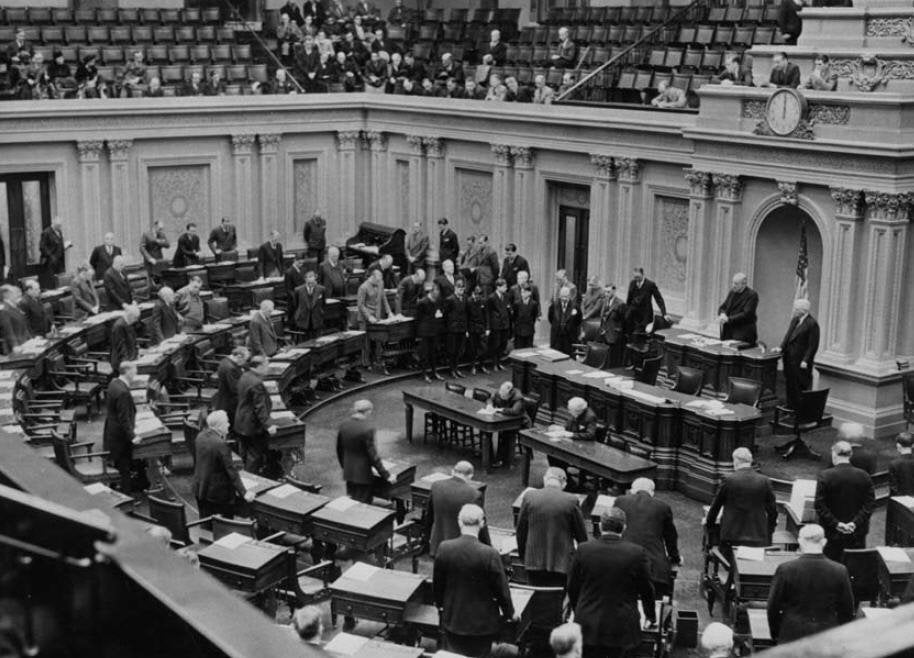 Inauguration Invocations
Popular in the Community