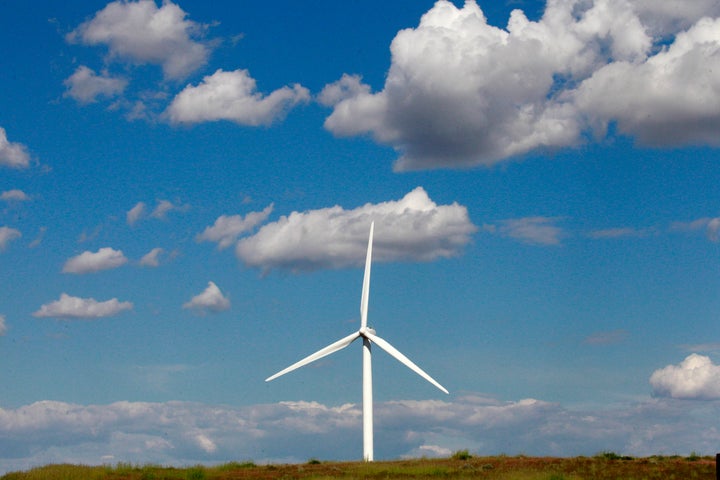 I often find that when the religious community speaks out about the importance of protecting the environment and conserving energy, people are surprised to hear the clergy advocating for these issues. They should not be.
More than 30 years ago, when the scientific community was just beginning to grasp the facts of the global environmental decline, my friend Carl Sagan sent an open letter to the religious community urging us to take up the environment as a fundamental issue of faith. He realized that if we spoke out about our theological teachings that require each of us to be stewards for the earth, the religious community would have enormous potential to change people's behaviors on conserving energy and protecting our natural resources.
This same opportunity for change challenges us today, too. Now, more than ever, there is a need for the religious community to speak out more forcefully for clean, safe energy resources and energy efficiency. As made powerfully clear by the nuclear accident in Japan and continual turmoil in the Middle East, our economy, our quality of life and our protection of the earth's natural resources are at risk. As clergy, I believe our role should be one of providing education and new awareness on ways that all members of our community can make a difference on energy consumption and environmental protection. This week, as the Obama administration pledges $250 million to upgrade the electrical grid, that opportunity may be in educating ourselves on the potential benefits of the smart grid.
The smart grid uses digital technology to upgrade the century-old electrical grid in our country, in ways that will transform how we use and consume energy. Nothing like this has happened before. What makes this technology particularly appealing is that the smart grid can become a tool that will empower people with information to make decisions about their energy use and energy costs.
For example, with the information displayed from smart meters and smart thermostats, we will have the ability to monitor our energy consumption -- daily and hourly. We will be able to run appliances at a time of day when electricity rates are lower and reduce our utility bills. The smart grid will allow us to harness and distribute energy from renewable sources like wind and solar, both of which would lessen our dependence on fossil fuel and reduce greenhouse gas emissions. In addition, it will help to facilitate greater and easier use of electrical vehicles, thereby reducing our dependence on foreign oil.
While the smart grid will take years to build, it is already available in some form in more than 40 states, including California, Ohio, Oklahoma, Indiana and Washington, D.C. Many of us will be connected to the smart grid soon. That is why it is important to educate ourselves now about the wide range of benefits of this technology, so that we can help catalyze real, tangible change in how we use energy. There are a number of resources that offer this education including smartgrid.gov and smartgridcc.org. And soon the National Council of Churches will be providing a toolkit that will explain the smart grid for clergy across the country in the hope that they in turn will educate their communities.
On the face of it, the smart grid appears to be an odd topic for a religious sermon but in our increasingly interconnected world, the partnership between the environment and religious teachings provides a powerful way to bring attention to new ways to take control of our energy choices.
While there is no single answer that will solve the environmental challenges, we need to consider all possible new opportunities to making sure that energy is affordable, safe and available to everyone. Simply put, by understanding of how to participate in and benefit from the tools of the smart grid, we each have an opportunity to take control of our energy use and make a huge impact on how we care for our precious resources. Each of us is a steward of the earth.
Rev. Dr. Joan Brown Campbell is the Director of Religion at the Chautauqua Institution, and serves as chair of the Global Peace Initiative of Women. An ordained minister, she is the former executive director of the U.S. office of the World Council of Churches, former general secretary of the National Council of the Churches of Christ in the USA, and a founder of the National Religious Partnership on the Environment.

Calling all HuffPost superfans!
Sign up for membership to become a founding member and help shape HuffPost's next chapter