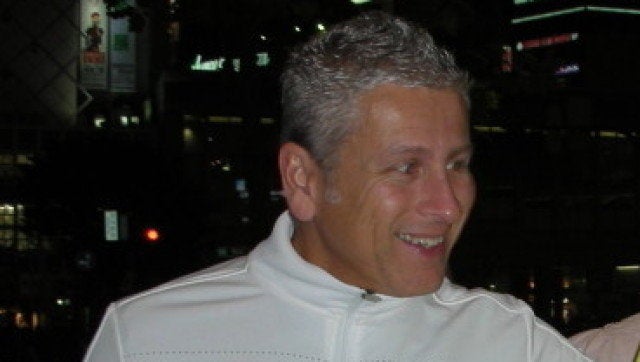 When I heard the news that President Obama had selected yet another preacher with an anti-gay past to preside at the swearing-in ceremony, I wasn't angry; I was perplexed. When I read about Pastor Louie Giglio withdrawing from the inaugural ceremony, I also had mixed emotions.
In his letter of withdrawal Giglio states that he does not agree with the president on every issue and that "[d]ue to a message of mine that has surfaced from 15-20 years ago, it is likely that my participation, and the prayer I would offer, will be dwarfed by those seeking to make their agenda the focal point of the inauguration."
"Their agenda"? Hmm. He mentions that he is being criticized for a sermon that he gave more than a decade ago, but he does not retract his anti-gay statements -- or, to use his words, his "agenda."
The thing that I find most disturbing, though, is that he had decided to decline the invitation and that he was not disinvited by the Presidential Inaugural Committee, which announced that it was "not aware of Pastor Giglio's past comments at the time of his selection," adding that "they don't reflect our desire to celebrate the strength and diversity of our country at this Inaugural."
Nowadays, with the Internet, it is easy to vet a person's background. And four years ago the Presidential Inaugural Committee selected another white, fundamentalist preacher who had made anti-gay statements, Rick Warren, to offer the invocation.
When I mentioned all this to my straight-talking partner, a retired postal worker, she remarked (referring to President Obama), "What's wrong with him?" and then, when I gave her the update on Giglio's withdrawl, she responded, "Why don't they just have a woman do it, for God's sake?"
Obama campaigned on his support for gay marriage and raised quite a bit of money from the gay community. It was also speculated that his support for LGBT rights brought out young voters of all sexual orientations in support of him. I believed President Obama when he said he was doing the right thing. And I do think he was sincere.
There is something wrong with this picture.
When it seemed that selecting a fundamentalist preacher for the inauguration was a conscious decision, I thought that the Obama administration may have decided to throw a bone to the white Christian fundamentalists who did not vote for him and probably will never like him. (It wasn't that long ago that many white Christian fundamentalists were opposing interracial marriage based on their "religious" beliefs.)
In full disclosure, I was raised atheist, which I write about in Tea Leaves: A Memoir of Mothers and Daughters (Bella Books) "That my parents became atheists when I was a child had worked in my favor -- I learned to think for myself," I wrote. "I didn't have to unlearn the small-mindedness that too often comes with religion. At the same time, my parents' atheism sometimes left me searching."
My spiritual searching has led me to attend a Unitarian Universalist church, and I have been impressed with the fact that the members of the congregation (most of whom are heterosexual) really do value diversity and are sincerely in favor of LGBT rights. I have always had a spiritual side, and ironically it is perhaps because of my atheist upbringing that I really do not understand the spiritual significance of hatred. I have a hard time accepting those who don't accept me.
At this point in my life, it would be easy to turn the other cheek. I will be watching Obama's inauguration regardless of who gives the benediction, and of course I am still happy that Obama won the election. But hatred is hurtful, perhaps especially when it is religious hatred.
And this religious hatred is most damaging to young people who take the idea of sin seriously.
When Tea Leaves was first published, I worked with the group PFLAG (Parents, Families and Friends of Lesbians and Gays). I attended PFLAG meetings with my mother when I came out in the early '80s, and I remembered how important the group was to me and both my parents. I was sorry to read that the founder of PFLAG, Jeanne Manford, recently passed away at the age of 92. As reported in The Huffington Post, Manford started PFLAG in 1972 after her son was beaten during a Gay Activists Alliance demonstration. After her son was attacked, she sent a letter to The New York Post saying, "I have a homosexual son and I love him."
Intolerance is a weapon. It encourages bullies to diminish their own lives even as they torture others. I remember first hearing the news reports about the gay teenager from a Christian fundamentalist family who jumped to his death from a highway overpass. His story was written in Prayers for Bobby: A Mother's Coming to Terms With the Suicide of Her Gay Son, a book published in 1996, and later made into a Lifetime movie. The mother was a Christian fundamentalist who did not accept her son's sexuality.
I talked to one PFLAG member in particular about this book. This woman is a heterosexual woman who started attending PFLAG meetings a year ago when her teenage son came out. We talked about this book, and the pain she felt after reading it was evident on her face. The mother in the book, Mary Griffith, was shattered by her son's suicide, which made her question her faith. She joined PFLAG and became an important ally to the LGBT community. But it was too late for her son.
The homophobia of Christian fundamentalist pastors hurts their followers. They may purport to be "pro-family," but their bigotry in fact shatters families. Mary Griffith said, "Before you echo Amen in your home or place of worship, think and remember. A child is listening."
You can learn more about Tea Leaves: A Memoir of Mothers and Daughters here.
For more by Janet Mason, click here.
REAL LIFE. REAL NEWS. REAL VOICES.
Help us tell more of the stories that matter from voices that too often remain unheard.