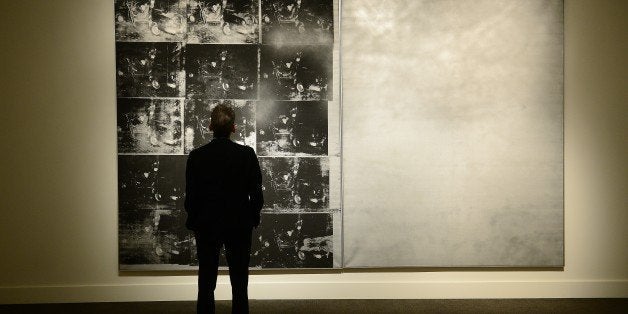 On a breezy summer day, I joined a group of artists and writers in the basement of the Liberty Bar in midtown Manhattan to discuss the many places religious life meets the visual arts.* Contrary to the shortsighted views of secular art critics, one thing is clear: religion is alive and well in contemporary art.
Artists are toying with and tweaking rituals until they become relevant again to a new age. Ancient sacred texts provide a warehouse of endlessly adaptable narratives, while in their bookish, printed forms they become physical objects that are parsed and pared into new shapes and designs. Symbols are utilized for compositional structures, mined for their meaningful connections, and invoke the viewer toward a contemplative repose. And in their creation and implementation, communities of people join together to collectively experience these aesthetically moving sights, sounds, smells, gestures, and bodies touching bodies. The religious and the aesthetic have never been far apart.
The day before our basement bar meeting, I was uptown at the Museum of Biblical Art, looking at the small but striking exhibition, "Back to Eden: Contemporary Artists Wander the Garden." Prominent contemporary artists in the show include Barnaby Furnas, Jim Dine, Naomi Reis, Fred Tomaselli, and Adam Fuss. Each in their own way uses the mythology of Eden to explore ongoing human themes of innocence, loss, and temptation, as well as environmental concerns. It's all the stuff that good mythologies are made of. (Hint: you don't have to believe Adam and Eve literally existed to "believe in" the mythology of it.)
Other major contemporary artists have consistently returned to religion as subject matter, as well as to the spiritual/aesthetic experience of making and experiencing works of art. My own shortlist of contemporaries includes Shahzia Sikander, Anselm Kiefer, Andy Goldsworthy, Ann Hamilton, Atta Kim, Bill Viola, Theaster Gates, Meredith Monk, Sanford Biggers, and James Turrell.
Most anyone over forty can recall the controversy when Alphonse D'Amato tore up an image of Andres Serrano's Piss Christ on the senate floor in 1989. Or when New York City mayor Rudy Giuliani condemned the Brooklyn Museum of Art for its inclusion of Chris Ofili's Holy Virgin Mary in the show "Sensation" in 1999. Or when the National Portrait Gallery in Washington, DC caved to pressures to remove David Wojnarowicz's Fire in my Belly video from its show in 2010. The simplistic view would say these are all anti-religious pieces, except for the fact that every one of the artists spoke up about their own faith, and how art became a way of struggle with their spiritual lives.
Artists, as well as the audiences of art, use aesthetic forms to struggle with sexual, religious, ethnic, racial, and gendered identities; to find forums for healing; to develop socially progressive attitudes; and often to provide environments for the supremely ethical act of laughter and forgetting.
So, it's not really that there is a great divide between art and religion. It's just in the eye of the beholder, and one wonders if that secular eye isn't getting a little jaundiced and myopic.
* The meeting took place under the auspices of the Society for the Arts, Religion, and Contemporary Culture, founded in the 1960s by theologian Paul Tillich and Alfred H. Barr, Jr, the first director of the Museum of Modern Art in NYC. Erling Hope organized the event.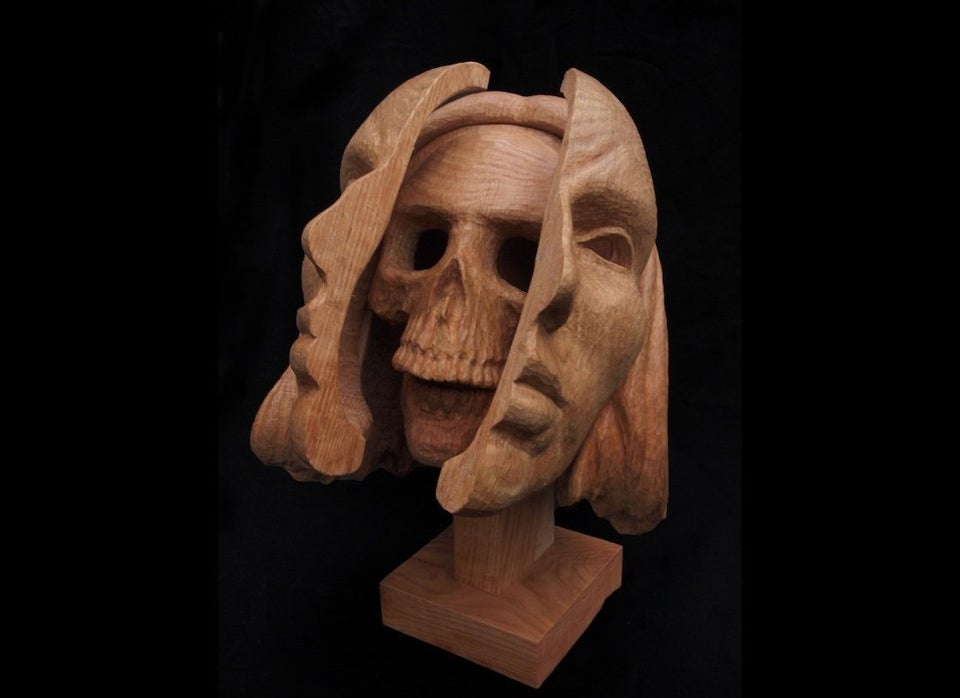 Religion and Contemporary Art
Support HuffPost
The Stakes Have Never Been Higher
Related
Popular in the Community