Photos can often capture the emotion, spirit, the conviction, and the beauty of religion and religious adherents better than words.
The editors of HuffPost Religion created this collection of 2013's most moving photographs.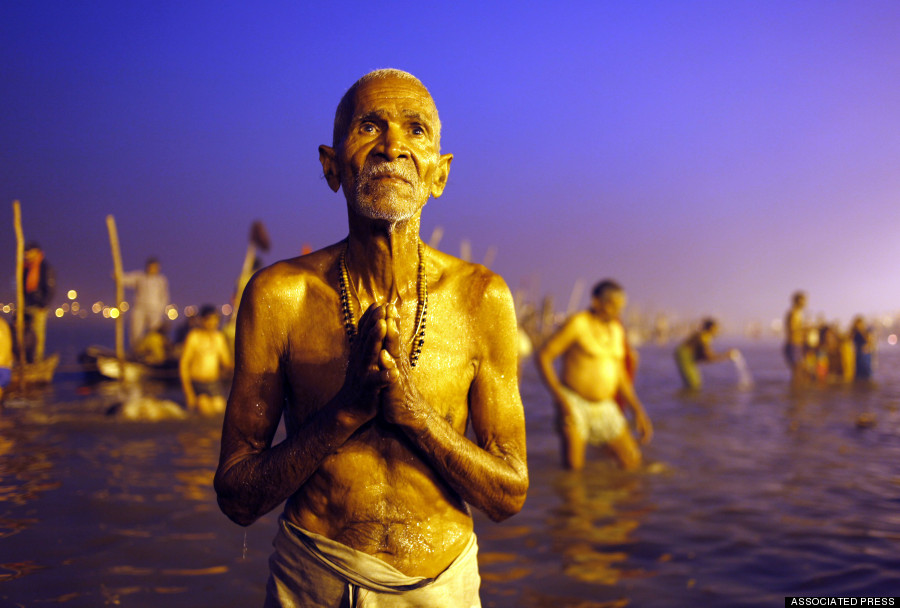 A Hindu devotee prays after a holy dip at 'Sangam', the confluence of Hindu holy rivers Ganges, Yamuna and the mythical Saraswati, during the Maha Kumbh Mela festival at Allahabad, India, Sunday, Feb. 10, 2013. Led by heads of monasteries arriving on chariots and ash-smeared naked ascetics, millions of devout Hindus plunged into the frigid waters of the holy Ganges River in India on Sunday in a ritual that they believe will wash away their sins. Sunday was the third of six auspicious bathing days during the Kumbh Mela, or Pitcher Festival, which lasts 55 days and is one of the world's largest religious gatherings. Pope Francis caresses a boy during an audience with families in St. Peter's Square gathered for the Pontifical Council for the FamilyÌs plenary assembly, at the Vatican, Saturday, Oct. 26, 2013. Pope Francis was delivering a homily but a little boy stole the show. Francis was speaking in St. Peter's Square about the important role grandparents play when a little boy walked up behind him and confidently climbed up and sat down on the pontiff's white chair.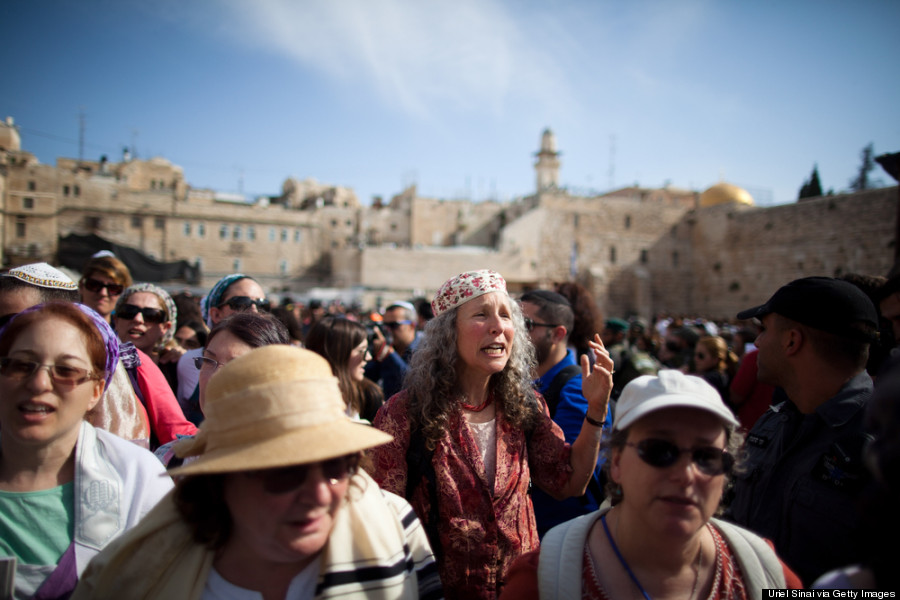 Members of the religious group 'Women Of The Wall' hold a prayer service to mark the first day of the Jewish month of Sivan at the Western Wall on May 10, 2013 in Jerusalem, Israel.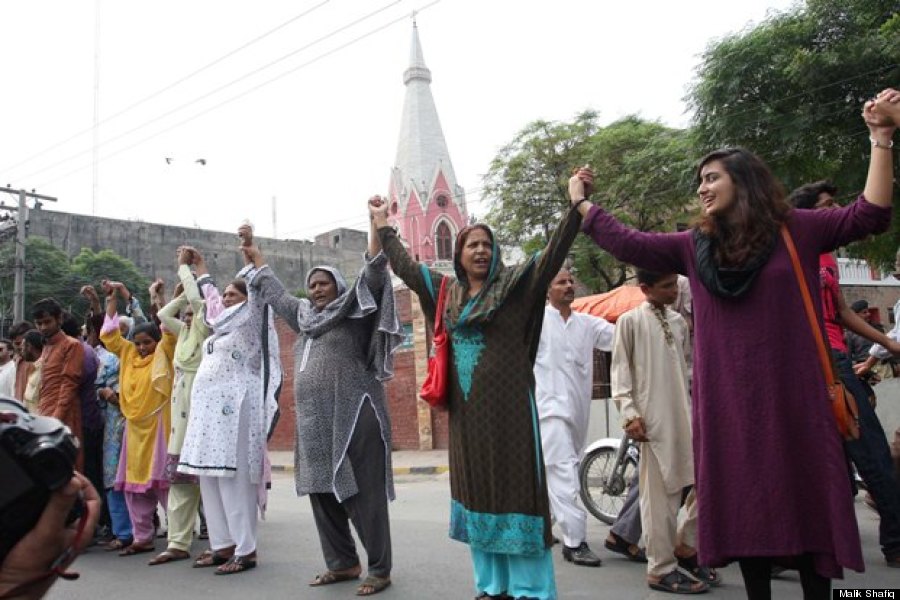 Hand in hand as many as 200-300 Muslims formed a human chain outside the St Anthony's Church adjacent to the District Police Lines at the Empress Road, in a show of solidarity with the victims of the Peshawar church attack in September, which resulted in over 100 deaths. A Sri Lankan Buddhist monk identified as Bowatte Indrarathane walks after setting himself on fire outside the sacred Temple of the Tooth in Kandy, Sri Lanka on Friday, May 24, 2013. Sri Lankan police said the Buddhist monk suffered serious injuries after his self immolation to protest the slaughter of cattle for meat. In this Saturday, Oct. 12, 2013 photo, Indian devotees dance around Hindu deity Umiya Mata temple on the eighth night of Navratri in Surat in the western Indian state of Gujarat. Every year thousands of devotees participate in this ritual, where they pray to nine different forms of Hindu Goddess Durga. Malala Yousafzai addresses the "Malala Day" Youth Assembly, Friday, July 12, 2013 at United Nations headquarters. Malala Yousafzai, the Pakistani teenager shot by the Taliban for promoting education for girls, celebrated her 16th birthday on Friday addressing the United Nations. "I speak, not for myself, but for those without voice to be heard. Those who have fought for their rights; their right to live in peace; their right to be treated with dignity; their right to equality of opportunity; their right to be educated," she said in her speech. Pope Francis' compassionate nature was poignantly captured in this image of him tenderly comforting a man with a rare disorder by kissing him on the head at the end of his General Audience in Vatican City, 06 November 2013. In this Saturday, Nov. 2, 2013 photo, Indian widows light lamps as they celebrate Diwali or the festival of lights at an Ashram in Vrindavan, India. In India, for all of its recent modernization and openness to foreign cultures, being a widow remains one of the worst stigmas a woman can endure, and women are far from equal here. When her husband dies, the widow often becomes a pariah, excluded from family gatherings for fear the mere fall of her shadow will bring bad luck and tragedy. Pope Francis kisses the foot of an inmate at the juvenile detention center of Casal del Marmo, Rome, Thursday, March 28, 2013. Francis washed the feet of a dozen inmates at the juvenile detention center in a Holy Thursday ritual that he celebrated for years as archbishop and is continuing now that he is pope. Two of the 12 were young women, an unusual choice given that the rite re-enacts Jesus' washing of the feet of his male disciples.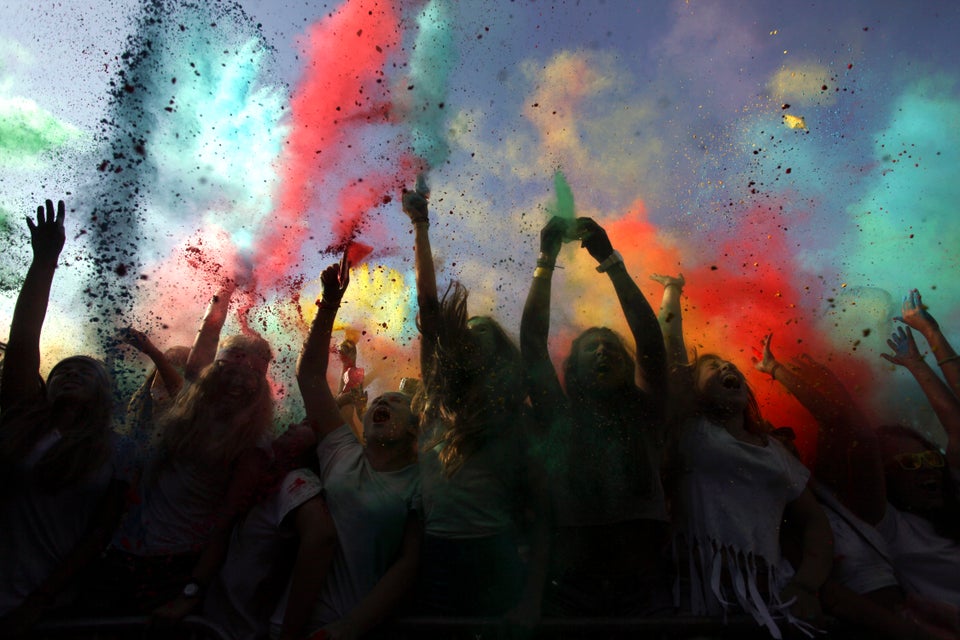 100 Stunning Religion Photos Of 2013
Related
Popular in the Community