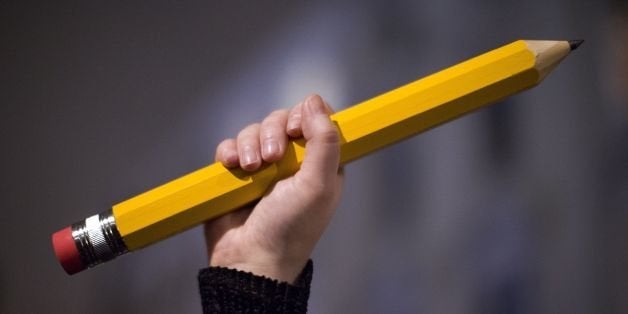 Welcome to this week's ALL TOGETHER, the podcast dedicated to exploring how ethics religion and spiritual practice is informing our personal lives, our communities and our world. ALL TOGETHER is hosted by Paul Raushenbush, executive editor of HuffPost Religion. You can download ALL TOGETHER on iTunes, or Stitcher.
On January 7, three men entered the offices the French satirical newspaper Charlie Hebdo and killed 12 people. Witnessed told police that the gunmen had said God is Great in Arabic and they had "avenged the prophet."
The horrific violence at Charlie Hebdo has been condemned by everyone across the globe including Muslims who rejected that these gunman acted in the name of Islam.
The horror at Charlie Hebdo cannot be justified or qualified. However it does raise the question of the uneasy relationship between satire and religion. What right do we have to offend one another? Does living in a democratic and free society require toleration of being offended? Or should society value free speech, while at the same time protecting the dignity of others?
In this episode of ALL TOGETHER Raushenbush speaks with a wide range of thoughtful individuals who, within the shadow of the ongoing tragedy at Charlie Hebdo, wrestle with questions of religious sensitivities, the role of satire, and what it takes to live in a free and pluralistic society. Hopefully the conversations will be part of collective effort to create path forward together in what seems like a very sad, and very dangerous moment.
Featured in this week's ALL TOGETHER are: the Political Editor for HuffPost UK, Mehdi Hasan; the Muslim Comic Negin Farsad, the founder of Sultans of Satire Jordan Elgrably, Professor Stan Katz, the Director of the Center for Arts and Cultural Policy Studies at Princeton University and Robert Darden, former Senior editor of the satire magazine, The Wittenburg Door.