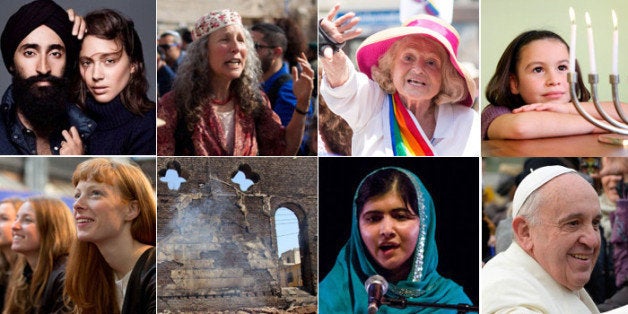 2013 was a huge year for religion news. The transition of power in the Vatican, church state issues in the United States, and religious tension in the Middle East were just a few of the reasons that religion was so often propelled onto the front page. The HuffPost Religion editorial team identified these top ten religion stories of the year. What do you think? What have we left off? Which is the most important? Let us know in the comments or tweet us @huffpostrelig
10. Pope Benedict Resigns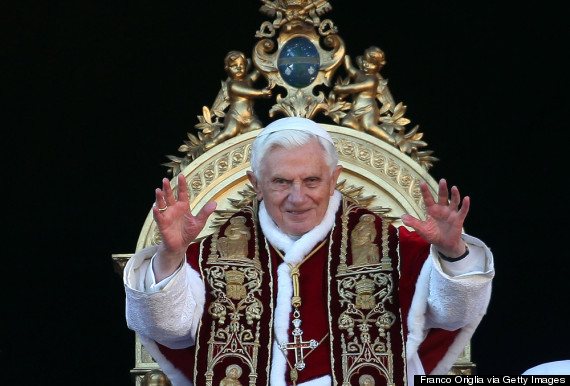 On February 11, Pope Benedict announced to a shocked world that he would be resigning as pope on February 28, the first Pope to do so for 600 years. The 85-year-old Benedict gave diminishing health and strength as the reasons for his stepping down. The bombshell announcement ushered in a time of rumors, handwringing over the future of the Catholic Church and fevered speculation over who might be elected the next pope. All that ended on March 13 when the super secret papal conclave elected Benedict's successor.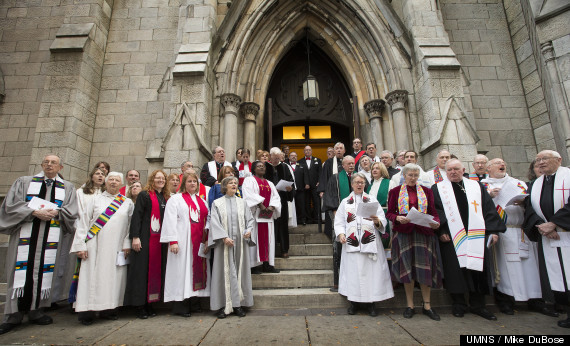 While LGBT people have a long way to go before attaining full equality within most religious communities, 2013 had a lot of stories that indicate that the tide is turning towards greater inclusion. The Boy Scouts lifted the ban on gay members, Pope Francis said his famous 'who am I to judge' line, Rev. Guy Erwin of the Southwest California Synod became the first openly gay ELCA bishop, many religious groups filed amicus briefs with Edie Windsor on the DOMA trial, and 50 ministers performed a gay marriage in support of the Methodist Rev. Frank Schaefer who was on trial for officiating the marriage of his gay son. Polls in 2013 indicate an accelerating acceptance within congregations as well, as more congregations welcome LGBT people as full members of the worshipping community.
8. Mental Health in the Church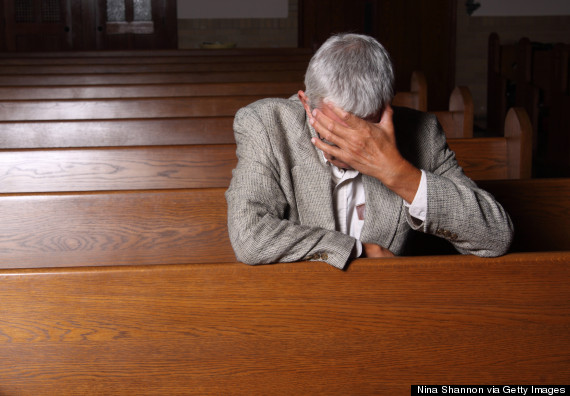 Two of America's most influential pastors had sons who died from suicide in 2013. Matthew Warren and Isaac Hunter both took their own lives, bringing heartbreak to their families and church communities and sparking important conversations around mental health and the church and within the wider religious world. Hopefully these tragic losses will result in the destigmatization of mental health issues and a most honest and open conversation and response going forward.
7. Spotlight On Sikhs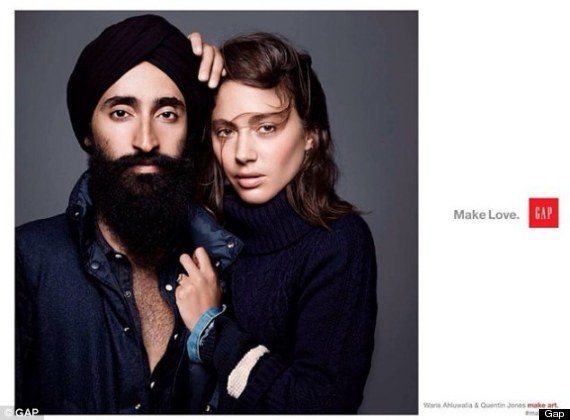 Since the tragedy of Oak Creek, the Sikh community in America was determined to get organized, respond to misperceptions and promote a positive understanding of the Sikh community. The community successfully lobbied the FBI to start tracking hate crimes against Sikhs as well as Hindus and Arabs, updated their app that collected date on TSA profiling of Sikhs, and successfully lobbied Walmart to remove a turban-themed halloween costume. When a Gap ad featuring a Sikh was defaced with racist graffiti, Gap put the ad as their Twitter background. The overwhelming response of support shows that progress is being made, even as an attack on a Sikh professor with cries of 'get Osama' shows how far we have to go.
6. What's Going On With America's Jews?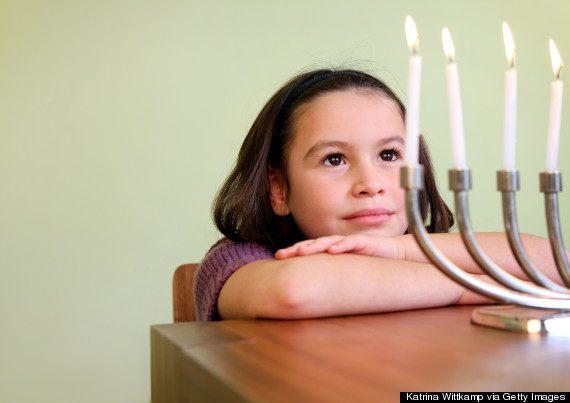 It's rare that one survey can become one of the most influential stories of the year. But the Pew report on American Jews prompted a furious debate around religion, culture, Israel, definition of what it means to be a Jew, and the future of Jews in America. Two of the flashpoints to the survey were the finding that 32 percent of Jewish Millennials said they had no religion, and percentage of Jews with a non-Jewish spouse rose to 58% in 2013.
5. Women Of The Wall (And Other Women In Religion)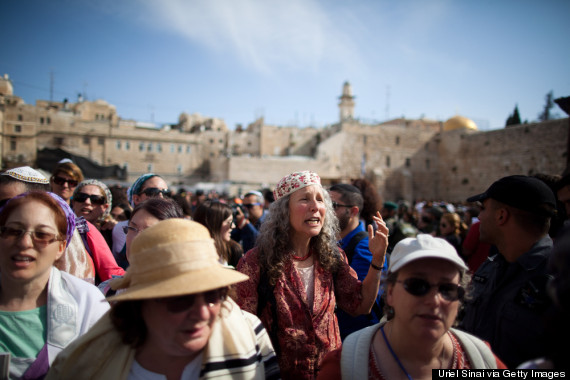 Women of the Wall is not a new organization, but 2013 saw an increased determination by the women to pray as they wished at one of Judaism's most sacred sites. Their presence at the Western Wall incensed the Ultra-Orthodox Jewish community who hurled insults and bottles at the women, as the police initially arrested the praying women, and then after a court decision, protected them. Women of the Wall continue to fight for full equality within religion, a movement that is necessary in almost all traditions. Some bright spots this year were the election of women to lead the Lutheran churches in both the United States and Sweden, and the Dalai Lama's comment that his successor could be a woman.
4. The 'Nones' Get Organized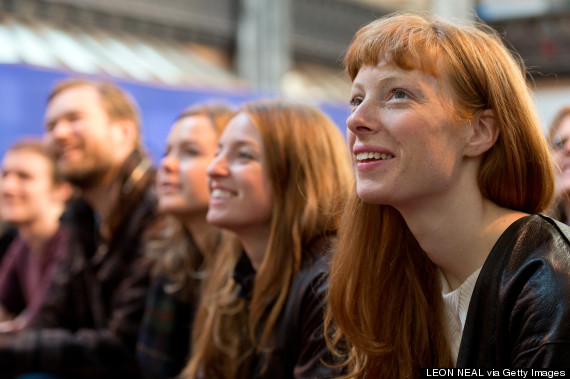 The rise of those who don't identify with any religion will continue to be an important story for years to come. This year saw a new twist in the story as atheists and secularist humanists got organized. The first 'Sunday Assembly' was held in North London at the beginning of 2013, and since then the movement has spread, bringing a not unsurprising backlash from atheists who don't want to be organized at all. Still, secular chaplaincies in colleges and other non-religious organizations continue to be founded which makes one wonder if in 2014 we will see the first secular denominations form.
3. Intensifying Christian Persecution In The Middle East Muslim UK minister Baroness Sayeeda Warsi recently warned that "A mass exodus is taking place, on a biblical scale. In some places, there is a real danger that Christianity will become extinct." Her words reflects a growing concern in 2013 for the safety of Christians, especially in Middle Eastern countries in turmoil, specifically Egypt and Syria, as well as the plight of the Christian pastor Saeed Abedini in Iran.
2. Malala vs. The Taliban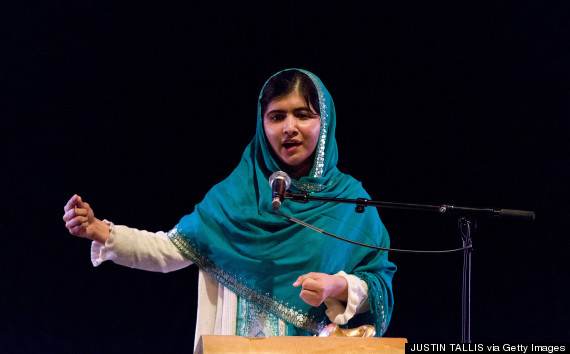 In 2012 a young Pakistani girl named Malala Yousafzai defied the Taliban prohibitions against girls receiving an education and survived an attempt on her life. By the beginning of 2013, the world began to rally behind the young girl whose story captivated the world. Malala's talk at the United Nations, conversation with Jon Stewart, and International Best Selling book showcased her strong Muslim faith that offered a strong repudiation to the religious extremism that attacked her saying "Islam says that it is not only each child's right to get education, rather it is their duty and responsibility,"and "The Taliban think we are not Muslims but we are. We believe in God more than they do, and we trust him to protect us." Malala offers an important voice for Islam for the next generation.
1. Pope Francis, Pope Francis, Pope Francis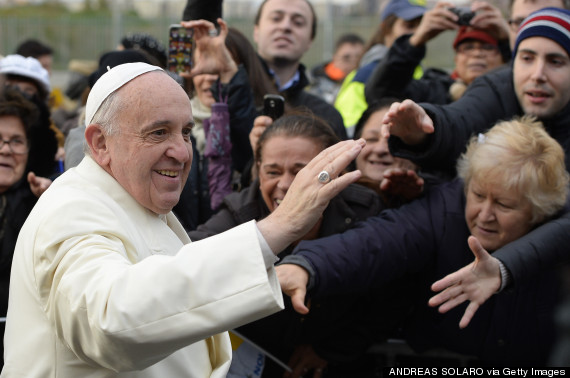 While the lasting legacy of Pope Francis is not at all clear, the change in tone and focus from the Vatican has already radically changed the perception of what role a religious leader can play in highlighting injustice and modeling a welcome to the 'other' for a new generation of Catholics and non-Catholics alike.
Related
Popular in the Community