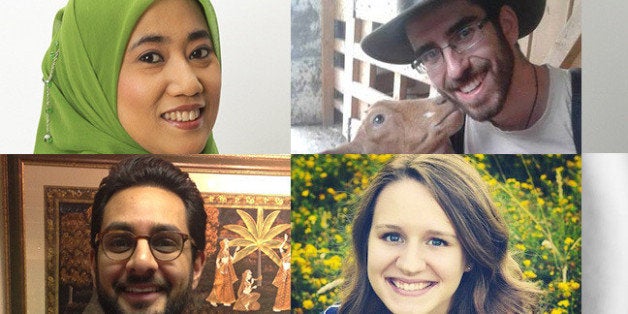 To many religious climate activists, caring for the environment isn't just a good idea -- it's a moral responsibility.
Pope Francis released an encyclical, or papal letter, on the environment last Thursday -- a move that has called attention to the role many faith leaders are playing in the battle against climate change. The pontiff has stood firm on ecological issues, calling the environment's decline "one of the greatest challenges of our time."
The Huffington Post spoke with six millennials who are helping to usher in a generation of faith leaders deeply involved in environmental activism. In their emailed responses, these six young people offered their stories, prayers and visions of the movement's future.
Nana Firman, Islam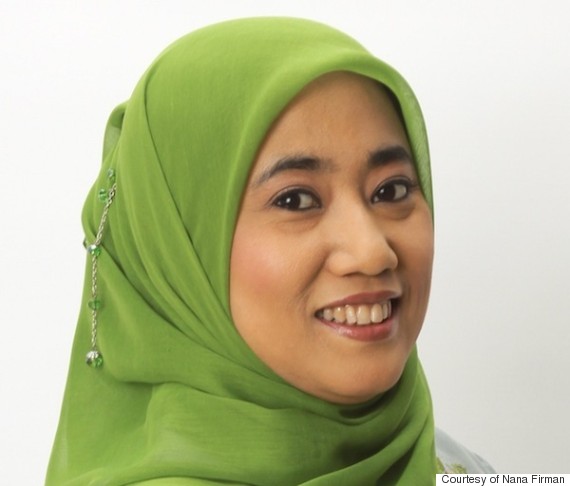 Firman initiated the Eco Fab Living campaign and runs Green Mosque Green Globe, a California-based program that provides environmental education to Muslim youth and the general public. She completed a fellowship in 2014 with GreenFaith, an environmental organization that trains religious communities to work on sustainability projects. Firman was also trained as a "climate leader" by former Vice President Al Gore through the Climate Reality Project.
In early 2005, I was called upon by the World Wildlife Fund for Nature to aid a relief effort in Aceh, the northern tip of Sumatra Island [Indonesia], immediately after the earthquake and tsunami had struck in late December 2004. The initial mission lasted for about three months, but I ended up staying for four years, leading the development and implementation of [the] Green Reconstruction program during the post-tsunami recovery period from 2005 to 2008. Such challenges enhanced my awareness and increased my passion in the field of nature balance and ecological sustainability.
My passion in sustainability through ecological activism made me realize that I was practicing all along my own faith of Islam, which teaches that all human beings are the guardians of our planet and we should live with it in harmony. The very first verse that was revealed to the Prophet Muhammad (peace be upon him), "I Q R A" (Qur'an 96:1), literally means to read, in the context of observation and exploration, the signs of the Creator not only written in the Qur'an but also painted in nature. Hence, there are qualitative principles within the Islamic tradition that outline environmental responsibility for the human family.
The current ecological degradation and climate crisis are moral issues. Thus, the faith-based environmental movement is about how we behave as human beings in regards not only to our relationship with each other but also with nature at large. So, let us be smart and active in our faith communities, as caring for the Earth, according to Islamic teaching, is an expression of worship!
Sunil Kumar Yadav, Hinduism-Buddhism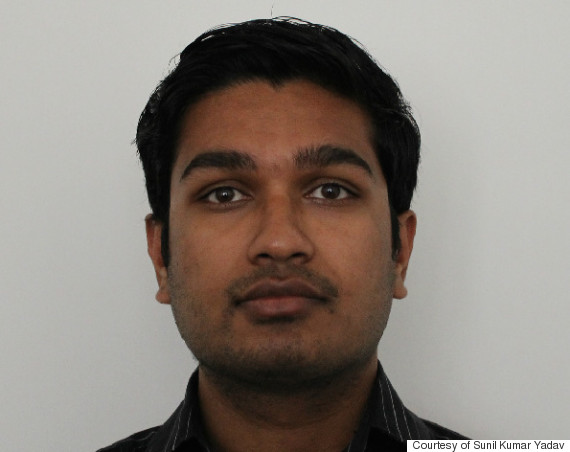 Born and raised in a Hindu-Buddhist family in Nepal, Yadav is a master of divinity at the University of Chicago Divinity School. He holds a B.A. in environmental biology from Albion College and is currently investigating applications of interreligious engagements in conflict resolution and the reconciliation process within religiously plural societies.
My Hindu-Buddhist faith and interfaith spiritual makeup highly inspire my ecological activism and passion. While my understanding of [the] science behind ecology is informed by my academic studies of environmental biology in college, I have realized that my passion for the environment originates from my Hindu-Buddhist upbringing. It comes from a very basic idea of dharma that translates to "a way of life." As a being in this world, it is our dharma to peacefully coexist with other beings such that we can care, share and grow among each other. However, as humans, we are not coexisting. We are living at the expense of other creatures' lives and habitats.
For me, a proper way to respond is with compassion. My notion of compassion is cultivated within Buddhist tradition. Compassion equips us with a perspective that allows us to appreciate other beings and to develop [a] deeper understanding of their existence in this world, which consequently can encourage us to stop corrupting and exploiting them.

There is need for regular and active efforts from all members of our society, not just scientists or activists, to learn, educate, practice and embrace environmental practices. Whether it may be a simple task like picking up a can and putting it in a recycling bin, or an arduous challenge of encouraging your state senator to vote for a bill that supports carbon reduction, we all need to act as one.
David Fisher, Judaism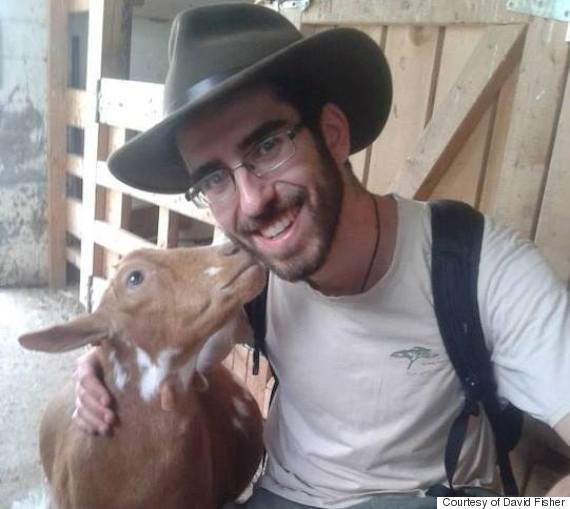 Fisher is the founder of Interfaith Appalachia, a community development organization in eastern Kentucky. He is a 2011 alumnus of the Arava Institute, an environmental nonprofit organization, and a 2012 graduate of Oberlin College, where he pursued dual majors in environmental studies and Jewish studies.
One day each week, I follow the practice of Shabbat. The story of creation states that the world is incomplete without rest. Creation is not whole at the end of six days, when the physical world is complete. The only way to mend our environmental crisis, in a paradox, is to cease from affecting it. Climate change, the mass extinction of species, and other aspects of environmental destruction are at the hands of humanity. In all of the work that I do to help solve these problems, Shabbat is a holy reminder that the true response is in the limitation of human agency.
In the United States, where religious polarization runs parallel to political polarization, I think we need a language that transcends not only religion but also politics. Environmental values are certainly held across the aisle, but I think that the value of community development is significantly more universal.
I believe that the most important way for faith-based environmentalism to succeed is to translate our work into the language of community development, which I firmly believe is the strongest language for cooperation. I envision a robust movement where people work together across religion and politics to bring great change. I hope for a world defined by equality, sustainability, and opportunity.
Stacey Kennealy, Spiritual Humanism-Buddhism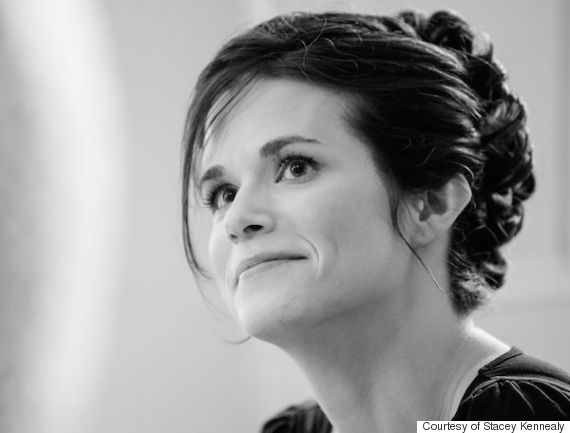 Kennealy directs the GreenFaith Certification and Shield programs, two innovative "greening" programs for congregations. She also writes "green guides" for faith-based communities, and provides consultation to sites that have environmental questions or need assistance. In 2013, she was named one of the year's "Top Ten Spiritual Heroes" by Spirituality and Health Magazine. Kennealy also owns a sustainable jewelry business.

I have had a deep connection to animals and vulnerable communities from the time I was very young, and a desire to protect them. GreenFaith started as a short-term project after college -- it was to be a one-year grant working with religious schools -- and has evolved into a calling that has spanned nearly nine years. At a time when so many faith communities are struggling to keep their doors open, we are helping congregations grow in numbers, stay relevant, and care for the environment all at once.
One of the three jewels of Buddhism is the sangha, or the community, and that is where I draw inspiration. I view my sangha not just as those I meditate with, but as the entire world: inanimate, animate, humans, other animals and plants. There is such beauty, such grace, and such perfection all around, and I feel compelled to protect it. The natural world and all its inhabitants are teachers, if we only listen.

When I look to the future, I see faith-based environmentalism as the key force in solving the ecological crisis. Touching people's hearts and values will shift the focus from unbridled consumption to sustainable living -- technology and science alone are not enough. The longer we wait for the science to save us, the closer we get to ecological collapse. We need to bolster the science with values, ethics, and in some cases, faith.
Gopal Patel, Hinduism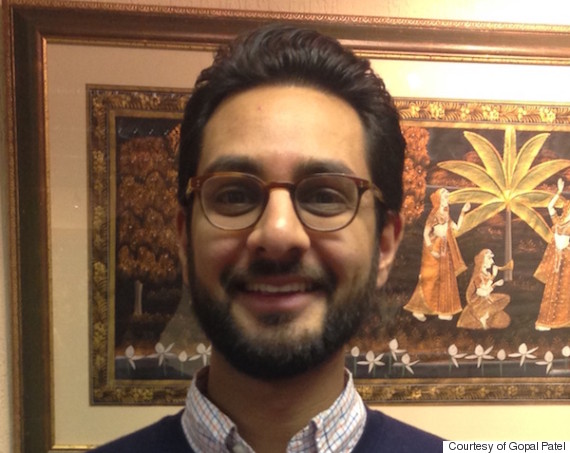 Patel has worked with the Bhumi Project, a Hindu environmental organization, for the past five years. He currently serves as the organization's director and lives in Oxford, England.
I took a sabbatical a few years ago to India, where I lived in ashrams studying sacred Hindu texts. When I returned to England, I was looking for a way to align my professional and personal lives. When an opportunity came up to work at the Oxford Centre for Hindu Studies on their newly emerging Bhumi Project, it was something I couldn't refuse. I'm excited about developing an informed and authentic Hindu voice on the global stage about environmental concerns.
My religious and spiritual beliefs inspire much of my life and work. "Trnad api sunicena" -- "be more humble than a blade of grass" -- is a teaching by the medieval Bengali spiritual leader Caitanya Mahaprabhu. By viewing the natural world with humility, one cannot avoid being ever-grateful to all Mother Earth provides us. With gratitude comes a desire to reciprocate with love and respect, which is how I feel we all need to treat the environment.
Faith-based movements have much to offer, and are increasingly becoming vocal about environmental concerns. Where governments, big business, and international organizations like the U.N. have struggled, religions could succeed. With their combination of philosophy, spirituality and moral direction, meaningful engagement with the world's faiths could yield significant positive changes in the world.
Tricia Bruckbauer, Lutheran Church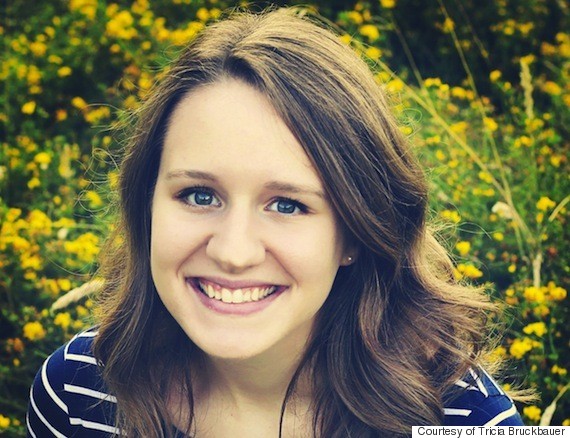 Bruckbauer is the program director at Creation Justice Ministries and served as a fellow with CJM through the Lutheran Volunteer Corps. She is a graduate of Gonzaga University in Spokane, Washington, where she studied communications, sociology and religious studies. Bruckbauer is a self-proclaimed national park junkie, having grown up with Mount Rainier National Park as her backyard playground.
I believe that God has called us to be stewards of the Earth, and this means to be responsible caretakers in order to leave the next generations a hospitable planet on which to live. There are many passages in the Bible that inspire creation care, but the two that Christian communities generally use are the Genesis story and Matthew 25:40. We know that God created the Earth and all that is in it, and that it was good. God also placed man in the garden to "till it and keep it," which is where our stewardship call comes from.
In Matthew, Jesus says, "Just as you did it to one of the least of these who are members of my family, you did it to me." Here we understand that God calls us to care for our neighbors and poor and vulnerable communities. Many environmental problems like climate change, polluted air and water, and severe weather disproportionately impact marginalized communities, and these are the very people that we are called to serve.
One non-biblical quote that particularly influences my passion for this work comes from Lutheran theologian Dietrich Bonhoeffer, who wrote, "The ultimate test of a moral society is the kind of world that it leaves to its children." This can be applied to so many issues facing our world, but I think it creates a clear call for action on issues of creation care.
I think the faith-based environmental movement will continue to grow and become more diverse. Churches have been doing this work for decades, but I think that young people of faith will become more active in the movement. For most young people, caring for the Earth is a no-brainer since we will be living with the consequences of environmental actions (or lack of action) for a long time. The projected impacts on our Earth from climate change are really very frightening, but I think what the faith community can offer this discussion is hope. Christians are hopeful people, and if we start seriously caring for creation, there is hope for a bright future.
Responses have been edited for length and clarity.
Related
Before You Go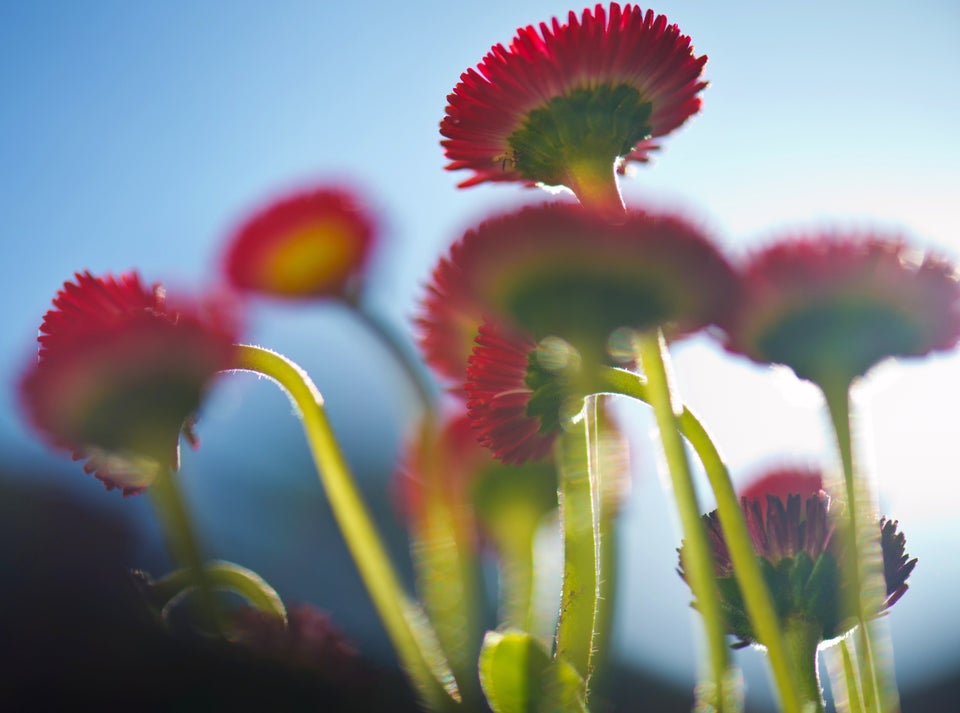 Caring For Creation