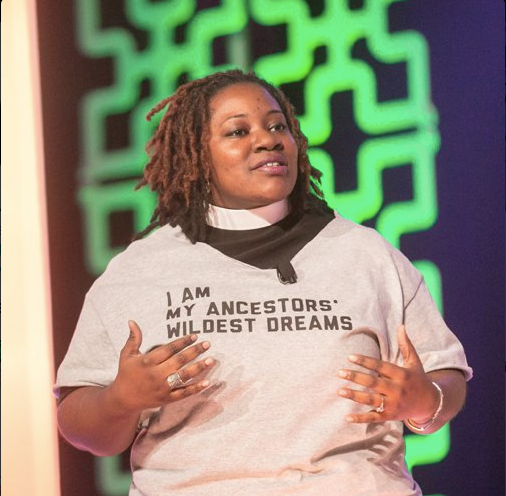 Last weekend's The Equality March for Unity and Pride in Washington, D.C. offered a vivid reminder of the important role that leaders of faith and moral courage are playing in the continuing fight for full dignity and equality for LGBTQ people.
"Queer people of moral courage have always been the front lines for LGBTQ justice and equity, claiming deep faith even as religious communities made God a weapon against them," said Rev. Naomi Washington Leapheart, the faith work director of National LGBTQ Task Force. She is a United Church of Christ minister and was the keynote preacher at the morning worship before the march.
Marching with Rev. Leapheart was Dr. Sharon Groves, a religion scholar and vice president of partner engagement at Auburn who has been engaged in faith-led LGBTQ movement for over a decade. "The days when people thought religion was categorically opposed to LGBTQ people is gone," she says.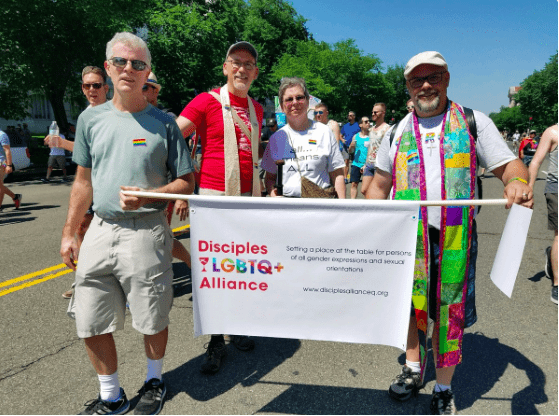 According to a Pew Research Center survey in 2015, about 59 percent of lesbian, gay, and bisexual Americans report being affiliated with a religious tradition. 48 percent identified as Christian, while a significant number identified with non-Christian faiths like Judaism and Buddhism.
These numbers indicate a resilient spiritual core within the LGBTQ community, despite centuries of both physical and theological abuse and persecution. LGBTQ faith leaders provide a vital connection between LGBTQ individuals and the wider church, mosque, synagogue, and other faiths' communities.
Reverend Troy Perry founded Metropolitan Community Churches as an inclusive LGBTQ denomination back in 1968, prior to the Stonewall riots. That same year, Rev. Perry also performed the first public same-sex marriage in U.S. history. The church network has since grown to over 200 congregations around the world.
A veteran in advocating human rights, Rev. Perry says this month he will be marching for his community's spiritual rights. He points to the deep spirituality evident within many members of the LGBTQ community and demands the opening of religious organizations to all people:
"I have said it before, and I will say it again: 'God did not create me, a gay man, so that God could have someone to sit around and hate.' God is love! Nothing more, nothing less."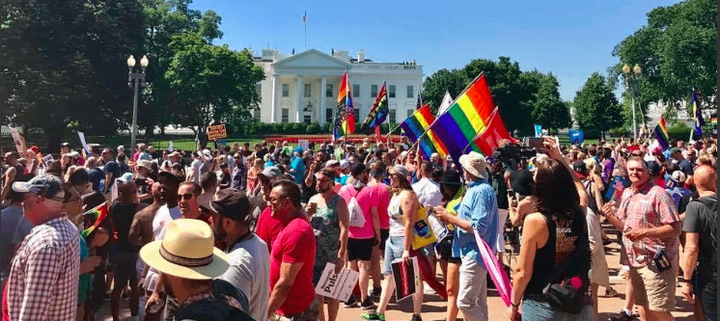 According to Rev. Manny Santiago, a queer Latino pastor, Pride Marches are resonant with the image of journeys, wanderings, and pilgrimages that are central to many faith traditions.
"(Pride) is a time to practice our faith outside the confines of a walled-up sanctuary. It invites us to join others in journeying towards a community, and a celebration of our sacredness as part of the sacred creation. Pride March is a call for us queer people of faith to know that our path will lead us to community and, through it, to communion with each other and with the Holy," he says.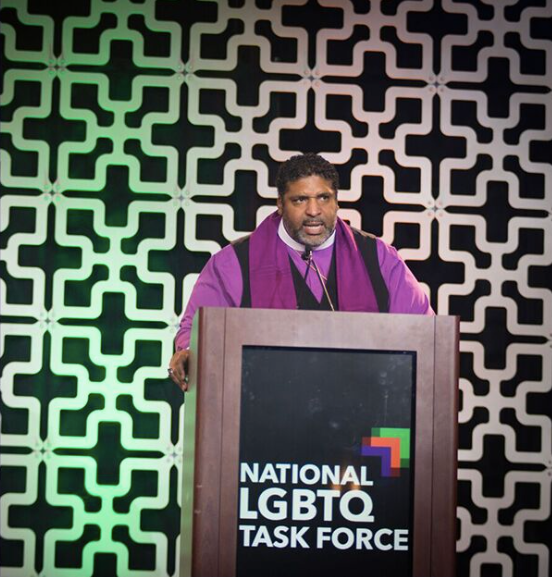 Lakshman Kalasapudi is a volunteer for SALGA-NYC, a non-profit organization serving the South Asian LGBTQ community. He is also one of the organizers of New York City Pride on June 25th. "Hinduism is filled with manifestations of varying degrees of sexual orientation. Although it may not be openly celebrated, it's there," says Kalasapudi who is gay and has Hindu faith. "When I came out 10 years ago, my mother said, 'This is nothing new,'" he adds.
By emphasizing the "pride" aspect of the Pride Month and The Equality March, Imam Abdullah draws attention to the danger of commercialization of the LGBTQ movement.
"Pride used to have a meaning of resistance...Today, corporations sponsor resistance 'lite' and money makes it all better," he says. "Our strengths that caused us to work together in the past was based on a common goal. What is our common goal today? Where is it that we can find the strength to work together again? If our belief in a better world comes through a lens of religious action, then Pride has to mean for my neighbors, too...we can't leave anyone behind."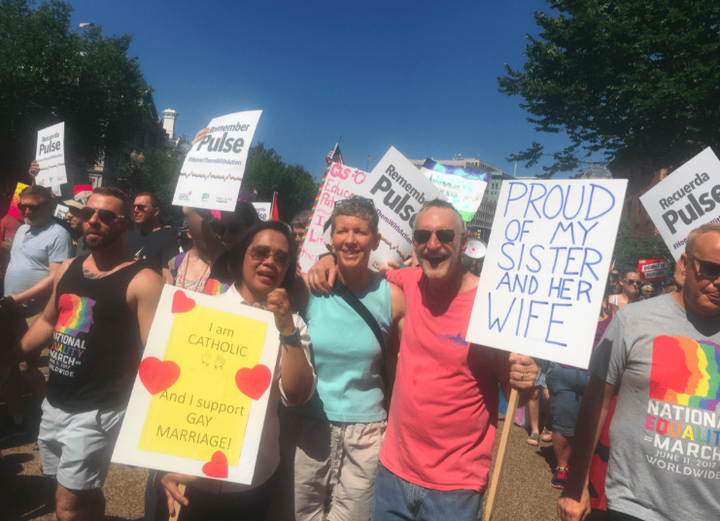 Rev. Naomi Washington Leapheart sees resistance movements like The Equality March as a manifestation for equality and justice for all and at every level: "By our resistance, we reject what is -- dominating forces of homophobia and transphobia and anti-Blackness, ableism, and patriarchy even within queer communities – and speak a new reality into existence."
Dr. Sharon Groves agrees that nexus of spirituality and LGBTQ rights is the sacred and radical transformation of the world as it is, to the world of justice that we can create together: "This is a time to turn the table on those who are destroying all that is sacred. We must protect the sacred with every tool we have. When we join forces for our earth, for Black Lives, for Muslims, for Queer folks, for women, and for all of those who have been told our lives are dispensable we are reinstating the power of the sacred."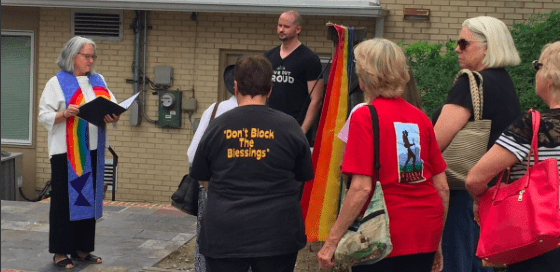 This article was first published in Auburn Voices ― a media platform by Auburn Seminary for the multi-faith movement for social justice — under the headline Why These Fierce Faith Leaders Are Marching for LGBTQ Rights. Follow us on Facebook and Twitter.
Popular in the Community