WASHINGTON -- Arkansas Gov. Asa Hutchinson (R) said on Wednesday he would not yet sign a controversial religious freedom act into law, requesting that the state legislature make changes to the bill in the wake of criticism that the legislation could be used to facilitate discrimination against LGBT citizens and other groups.
Hutchinson said at a press conference that he was seeking changes to make Arkansas' legislation mirror the federal Religious Freedom Restoration Act signed by former President Bill Clinton in 1993. Hutchinson previously had promised to sign the legislation. The surprising announcement came a day after Indiana Gov. Mike Pence (R) was forced to defend a similar law in his state. After facing a national firestorm, Pence called on Tuesday for new legislation that would clarify that his law does not grant businesses the right to deny services to anyone.
The Arkansas RFRA that passed through the legislature yesterday has broad language that is not contained in the federal RFRA. The Arkansas legislation currently extends the definition of "person" to include corporations, granting for-profit businesses a right to religious exercise. The legislation also allows any "person" to cite religion rights as a defense or claim in a private lawsuit.
Proponents of these laws contend that RFRAs are nothing new, arguing that the state has a compelling interest to prevent discrimination. However, the Indiana law and Arkansas legislation include new language that appears designed to respond to a 2013 lawsuit in New Mexico, where the state's Supreme Court ruled that a photographer who refused to serve a same-sex couple violated an anti-discrimination law. The court explicitly noted that New Mexico's RFRA did not protect businesses from lawsuits by private parties. (Federal circuit courts have recently been split on the matter.)
The climate in which these RFRAs are passed is also very different than it was a decade ago. Because same-sex marriage is increasingly legal, civil rights advocates contend these laws will be used to override local non-discrimination laws that protect people on the basis of sexual orientation.
On Tuesday, Sarah Warbelow, legal director at the Human Rights Campaign, said, "We would like to see both Indiana and Arkansas adopt language clarifying that the state RFRA cannot be used to undermine federal, state or local non-discrimination laws."
Arkansas lawmakers floated this idea during a committee hearing earlier this week, but the bill's author, state Rep. Bob Ballinger (R), said it would be too confusing to attempt to define what constitutes discrimination. The bill ultimately ended up including a legislative finding that it is a "compelling governmental interest to comply with federal civil rights laws." But this language is not meaningful, advocates say, in part because federal civil rights laws have no explicit protections for LGBT people.
It is still unclear what kind of legislative fix Pence will approve for his law, or under what conditions Hutchinson will sign the Arkansas legislation. The Arkansas governor said on Wednesday that even his own son had signed a petition asking him to veto the bill.
"There's a generational difference of opinion on these issues," Hutchinson said.
White House Press Secretary Josh Earnest said Hutchinson's decision to seek changes to the bill "is obviously responding" to the public outcry over Indiana's law -- which tracks closely with Arkansas' bill -- opening the door to discrimination against LGBT people.
"Obviously the next step is for leaders in Arkansas to determine," Earnest said in his Wednesday briefing. "I think we've made pretty clear what our views are."
This story has been updated to include comment from Earnest.
Jennifer Bendery contributed reporting.
Before You Go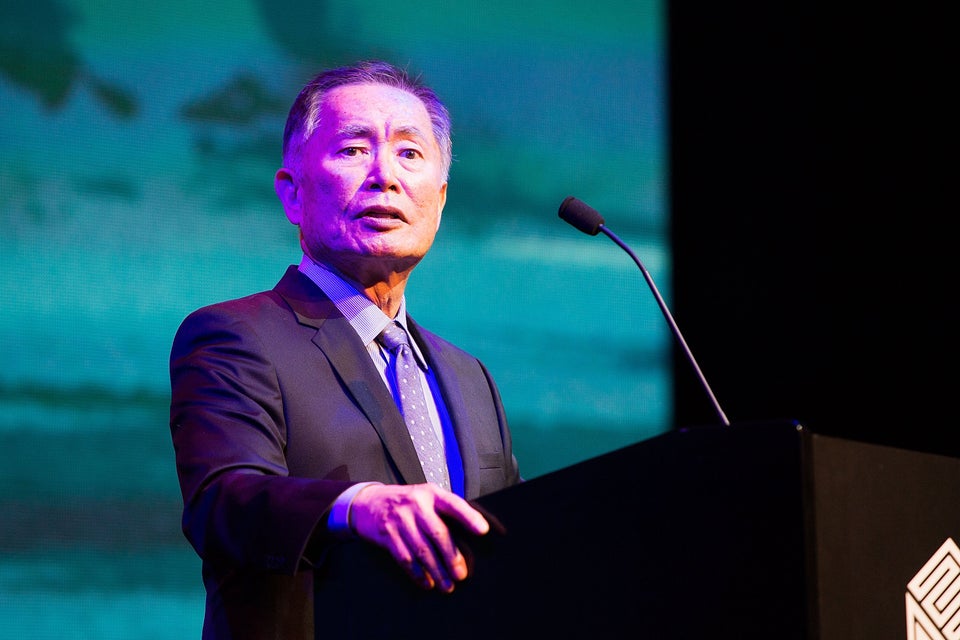 Reactions To Indiana's 'Religious Freedom' Law
Popular in the Community