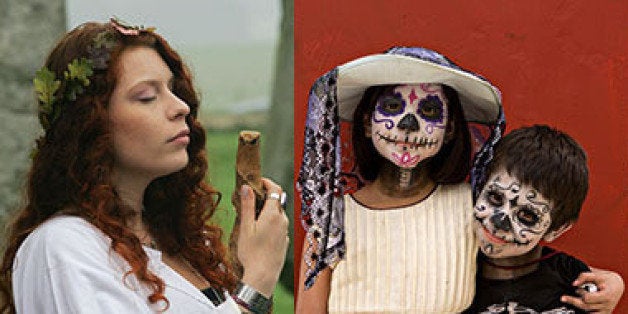 We live in a beautiful, diverse world, and almost each day of the year is a sacred time for someone, somewhere. HuffPost Religion is proud to present an interfaith, inclusive religious calendar for nine major world religions: Baha'i, Buddhism, Christianity, Hinduism, Jainism, Judaism, Islam, Paganism, Shinto and Sikhism. We hope you will come to this page regularly to learn about the festivals of your religious tradition, as well as your neighbors' traditions.
Please note that Jewish holidays start at sunset and continue until sunset of the next day. Also, due to Islam's use of the lunar calendar, some dates will be confirmed closer to the holiday. If this list does not include your sacred observance, please email religion@huffingtonpost.com with a brief description of the holiday so that we can add it here.
Click on each link for festivals and holy days of that religion.
Baha'i Holidays 2015
Jan 18 - World Religion Day
Mar 1-20: The Nineteen Day Fast
Mar 21 - Nowruz / Naw-Ruz (Baha'i, Zoroastrian, Iranian New Year)
Apr 21- May 2 - Ridván
May 24 - Declaration of the Bab
May 29 - Ascension of Baha'u'llah
July 9 - The Martyrdom of the Bab
Oct 20 - Birth of the Bab
Nov 12 - Birth of Baha'u'llah

Buddhist Holidays 2015
Jan 5 - Mahayana New Year
Feb 8 or 15- Nirvana Day
Apr 4 - Theravada New Year
Jun 1 - Wesak or Buddha Day
Jun 2 - Saga Dawa (Tibetan)
Jul 2 - Asala - Dharma Day
Dec 8 - Bodhi Day

Christian Holidays 2015 (all denominations):
Jan 1 - Solemnity of Mary, Mother of God (Catholic)
Jan 1 - Feast of St. Basil (Orthodox Christian)
Jan 6 - Epiphany
Jan 6 - Feast of Theophany (Orthodox Christian)
Jan 6 - Nativity of Jesus (Armenian Orthodox)
Jan 7 - Christmas Day (Orthodox Christian)
Jan 19 - Timkat (Ethiopian Orthodox Christian)
Jan 25 - Conversion of St. Paul
Feb 2 - Candlemas
Feb 11 - Feast Day of Our Lady of Lourdes (Catholic)
February 17 - Shrove Tuesday
Feb 18 - Ash Wednesday
Feb 18 - April 5 Lent
Feb 23 - Clean Monday (Orthodox Christian)
Mar 17 - St. Patrick's Day (Catholic, Orthodox, Lutheran)
Mar 25 - Annunciation
Mar 29 - Palm Sunday
Apr 2 - Maundy Thursday
Apr 3 - Good Friday
Apr 4 - Holy Saturday
Apr 5 - Easter Sunday
Apr 12 - Easter Sunday (Orthodox Church)
May 14 - Ascension Day
May 24 - Pentecost
May 31 - Trinity Sunday
Jun 4 - Corpus Christi
Jun 7 - All Saints' Day (Orthodox)
Jun 29 - St. Peter and St. Paul's Day
July 22 - Feast of Mary Magdalene
Aug 6 - Transfiguration of Jesus
Aug 15 - Assumption of the Blessed Virgin Mary (Catholic)
Aug 15 - Dormition of the Theotokos (Orthodox Christian)
Sep 8 - Nativity of the Theotokos / Birth of Virgin Mary
Sep 29 - Michaelmas
Oct 31 - All Hallows' Eve
Nov 1 - All Saints Day / All Hallows' Day
Nov 2 - All Souls' Day
Nov 29 - Advent Sunday
Dec 8 - Feast of Immaculate Conception (Catholic)
Dec 12 - Feast of Our Lady of Guadalupe
Dec 24 - Christmas Eve (Western Churches)
Dec 25 - Christmas Day (Western Churches)

Hindu Holidays 2015:
Jan 14 - Makar Sankranti / Pongal
Jan 24 - Saraswati Puja
Feb 17 - Shivratri
Mar 6 - Holi
Mar 28 - Rama Navami
Apr 4- Hanuman Jayanti
Jul 18 - Ratha Yatra
Aug 28 - Onam
Aug 29 - Raksha Bandhan
Sept 5 - Janmashthami
Sept 21 - Radhasthami
Oct 13 - Oct 22 - Navratri
Oct 18 - Oct 23 - Durga Puja
Oct 22 - Dussehra
Nov 11 - Diwali

Jain Holidays 2015:
Apr 2 - Mahavir Jayanti
April 20 - Akshaya Tritiya
Sept 10 - Sept 17 - Paryushan Parva
Sept 26 - Anant Chaturdashi
Sept 28 - Kshamavani
Nov 11 - Diwali

Jewish Holidays 2015:
Feb 4 - Tu B'Shevat
Mar 4 - Purim
Apr 3 - Apr 11 - Passover
May 23 - May 25 - Shavuot
July 25 - Tisha B'Av
Sept 13 - Rosh Hashanah
Sept 22 - Yom Kippur
Sept 27 - Oct 4 - Sukkot
Oct 4 - Oct 6 - Simchat Torah
Dec 6 - Dec 14 - Hanukkah

Muslim Holidays 2015:
Jan 3 - Mawlid an Nabi
May 15 - Lailat al Miraj
Jun 1 - Lailat al Bara'a
Jun 18 - July 16/17 - Ramadan Starts
Jul 14 - Lailat al Qadr
Jul 17 - Eid-ul-Fitr
Sept 23 - Eid-ul-Adha
Oct 14 - Al-Hijira (Islamic New Year)
Oct 23 - Ashura

Pagan Holidays 2015:
Feb 2 - Imbolc
Mar 20 - Spring Equinox
May 1 - Beltane
June 21 - Summer Solstice
Aug 1 - Lughnasadh (Lammas)
Sept 23 - Autumn Equinox
Oct 31 - Samhain
Dec 22 - Winter Solstice (Yule)

Shinto Holidays 2015:
Jan 1 - Gantan-sai
Feb 3 - Setsubun
Nov 15 - Shichigosan
Nov 23 - Niinamesei

Sikh Holidays 2015:
Jan 5 - Guru Gobind Singh Jayanti
Jan 13 - Lohri
Jan 24 - Vasant Panchami
Mar 6 - Hola Mohalla
Mar 14 - Nanakshahi New Year
Apr 14 - Vaisakhi
Sept 1 - Guru Granth Sahib
Nov 11 - Diwali
Nov 11 - Bandi Chhorh Divas
Nov 24 - Martyrdom of Guru Tegh Bahadur
Nov 25 - Birthday of Guru Nanak
Click through the slideshow to see a pictorial religious calendar for 2015 with photographs of celebrations of the world's numerous beautiful and sacred holidays: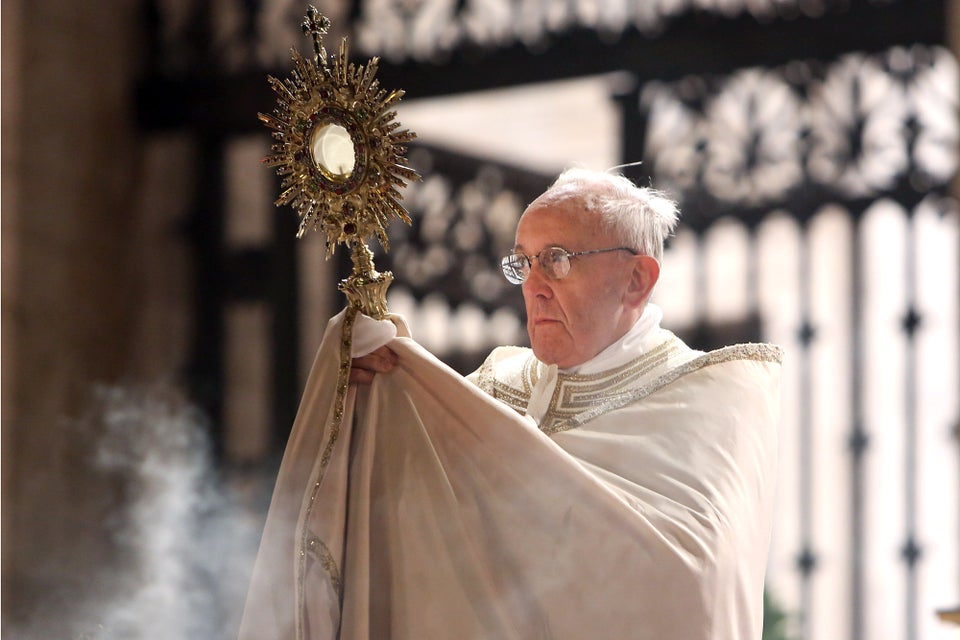 Religious Calendar 2016
Popular in the Community