Rabbis and other faith leaders held a vigil Thursday near a massive detention camp for migrant children in the West Texas desert, hoping to send a message to President Donald Trump's administration that they aren't happy with how the children are being treated.
An estimated 200 people ― including Jews, Christians and Muslims ― sang songs and shared reflections outside the Tornillo camp, a border station that the federal government has transformed into a tent city housing hundreds of unaccompanied minor children.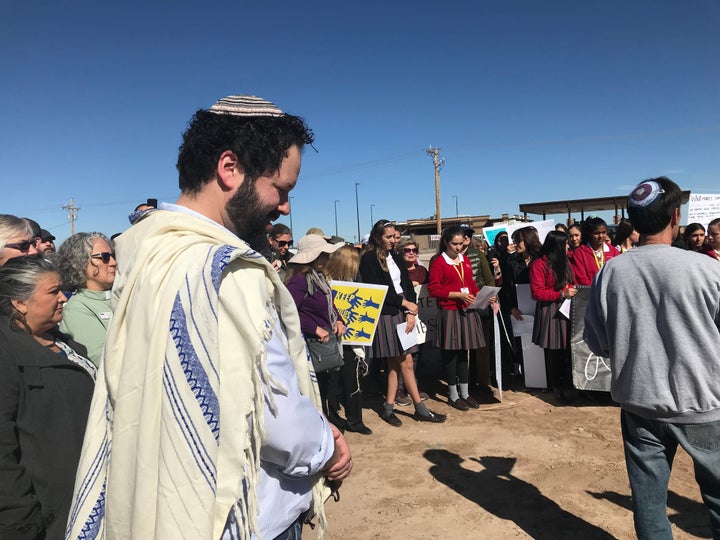 Rabbi Josh Whinston, a Reform Jewish leader from Ann Arbor, Michigan, who helped organize the protest, said he thinks the government's strategy at Tornillo amounts to the "imprisonment of children."
Whinston said he sees very clear similarities between the migrant children at Tornillo and the Israelites in the Bible who fled an Egyptian pharaoh's rule in search of a better life.
"The folks who are crossing our borders, they are fleeing violence, they are fleeing persecution, they are fleeing for their lives. Maybe in some cases, it's an issue of economic reasons, but that's not the case for most people anymore," Whinston said. "It's our responsibility as religious people, as one of the wealthiest countries in the world, to do what we can to help these asylum-seekers, rather than treating them as criminals."
While economic opportunity has long been a draw to the U.S., today's migrants from Central America are composed of many families and children fleeing gang violence.
The tent city at Tornillo has rapidly expanded since it was first built in June as a temporary home for a few hundred migrant children. It now has the capacity to hold up to 3,200 children, according to the American Civil Liberties Union.
The camp's remote location means it is "far from public scrutiny" and access to legal resources and community support, she wrote.
"Detaining children, especially in these conditions, is certainly not in their best interest," López wrote. "It creates immediate risks as well as long-term physical and mental health consequences."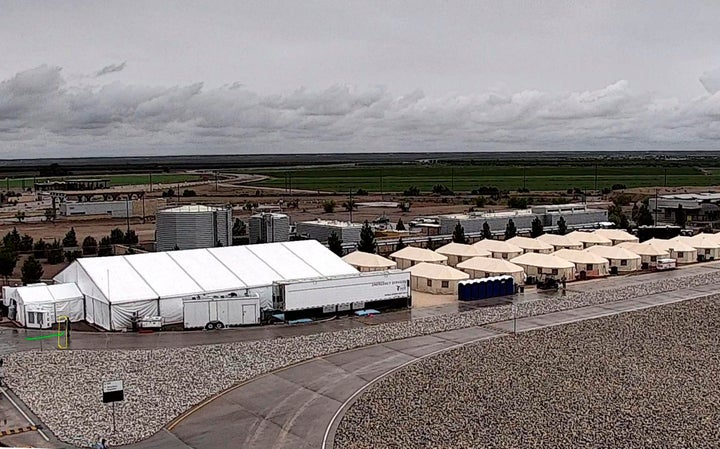 Whinston became involved in advocacy for immigrants over the summer in response to the Trump administration's "zero tolerance" border policy that separated thousands of migrant children from their parents. The rabbi decided to organize the drive to Tornillo after a congregant at his synagogue expressed frustration that she couldn't do more to help the hundreds of children still detained at the camp.
The rabbi said that the Pittsburgh synagogue shooting injected urgency into his desire to organize what he called a "pilgrimage" ― especially after he heard that the suspected shooter had spoken out against HIAS, a Jewish refugee resettlement agency.
Welcoming the stranger is a core Jewish value, Whinston said.
"[The suspect] murdered Jews because of our values. Hearing that gave me even more energy to do what we're doing," Whinston said. "You can kill people ... but you cannot kill our values."
The group started with about 10 people in Ann Arbor, Whinston said. Over the three-day drive, the activists held awareness events in multiple cities and picked up a few more people along the way. Once they arrived in El Paso, Texas, they were joined by local activists and others who had flown in from around the country.
On Thursday, group members first visited an international bridge connecting Mexico and the U.S. They then drove about 35 miles southeast of El Paso to hold the rally at Tornillo. Afterward, they volunteered at 11 shelters in the region that take in migrants who have been released from detention centers. The structure of the day was meant to mimic the journey migrants take as they enter the U.S., Whinston said.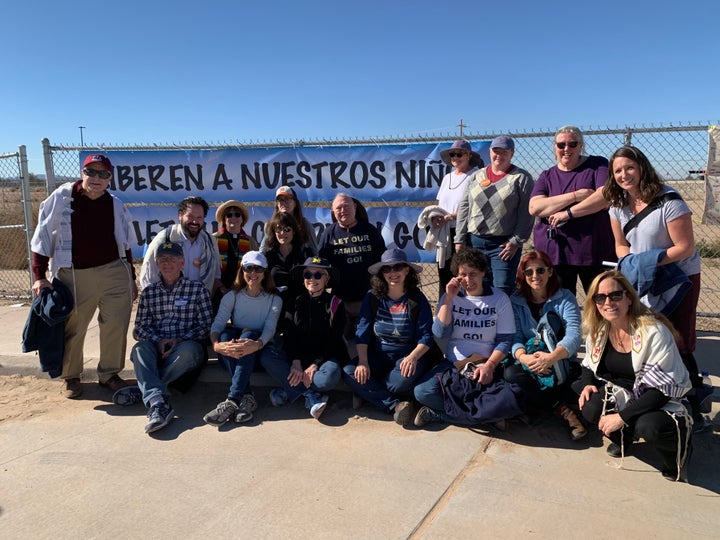 The ACLU claims the Trump administration has escalated the crisis by restricting the legal options available to people seeking asylum in the U.S. The administration has also adopted new policies that have increased the amount of time it takes to vet potential sponsors for unaccompanied minor children.
The protesters ultimately want to see the camp shut down completely, Whinston said. Until then, they want federal officials to allow a greater level of public oversight at the camp. Press and some activist organizations have been able to access the camp on guided tours, but some advocates still say oversight is lacking.
Whinston said he hopes that rally participants will be encouraged to start conversations with their elected officials about improving the situation for unaccompanied minor children at the border.
"I believe we can have borders and still be compassionate and still treat people like human beings," Whinston said.
"The way we're handling this situation right now, it must change," the rabbi added. "It is unethical, it is immoral, and it is inhumane."
Before You Go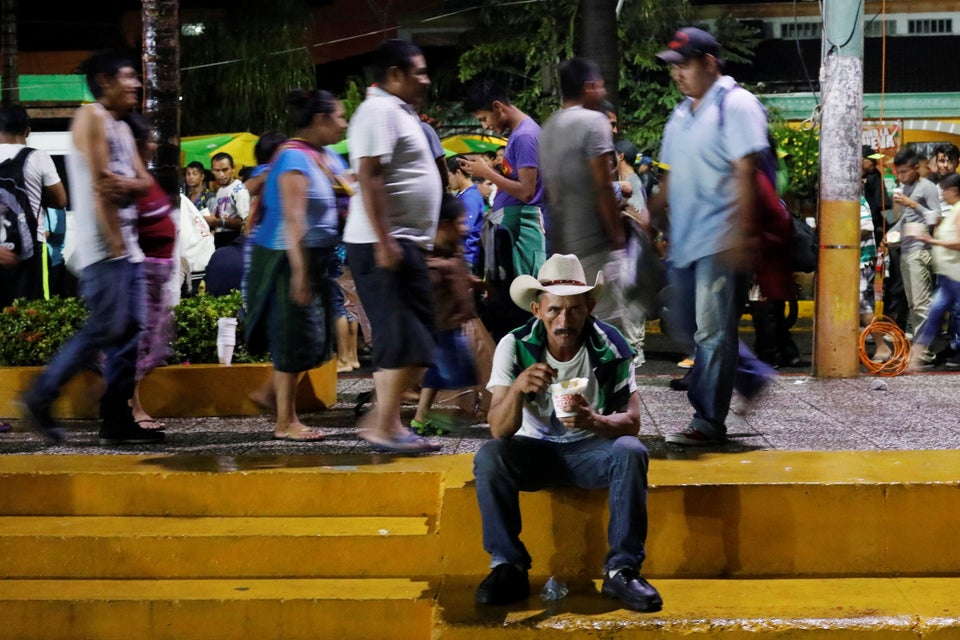 Migrant Caravan Moves Toward The U.S.
Popular in the Community