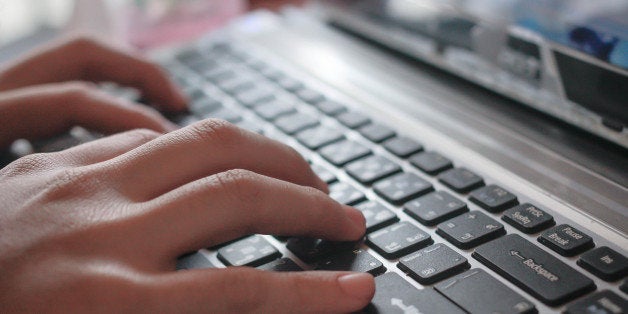 The Open Internet Order has gone into effect -- protecting what faith leaders are calling the "fundamental right" of Internet freedom.
As part of a campaign organized by open internet activists at Faithful Internet, 12 American religious leaders -- Christian, Jewish, Muslim, Sikh, and Humanist -- spoke up to defend the new rules. The U.S. Conference of Catholic Bishops also chimed in on behalf of Pope Francis.
Valarie Kaur, co-founder of Faithful Internet, said that net neutrality is vital for religious leaders who use the Internet to advocate for social justice.
"Today's moral leaders are using the Internet to meet the needs of new generations, speak truth to power, and minister to the underserved," Kaur wrote in a statement. "They are using online tools to help us hear the call of wisdom traditions, not to violence and exclusion, but to love and service."
Here's why these leaders believe an open Internet is essential for religious life and interfaith activism.
Dr. Sharon Groves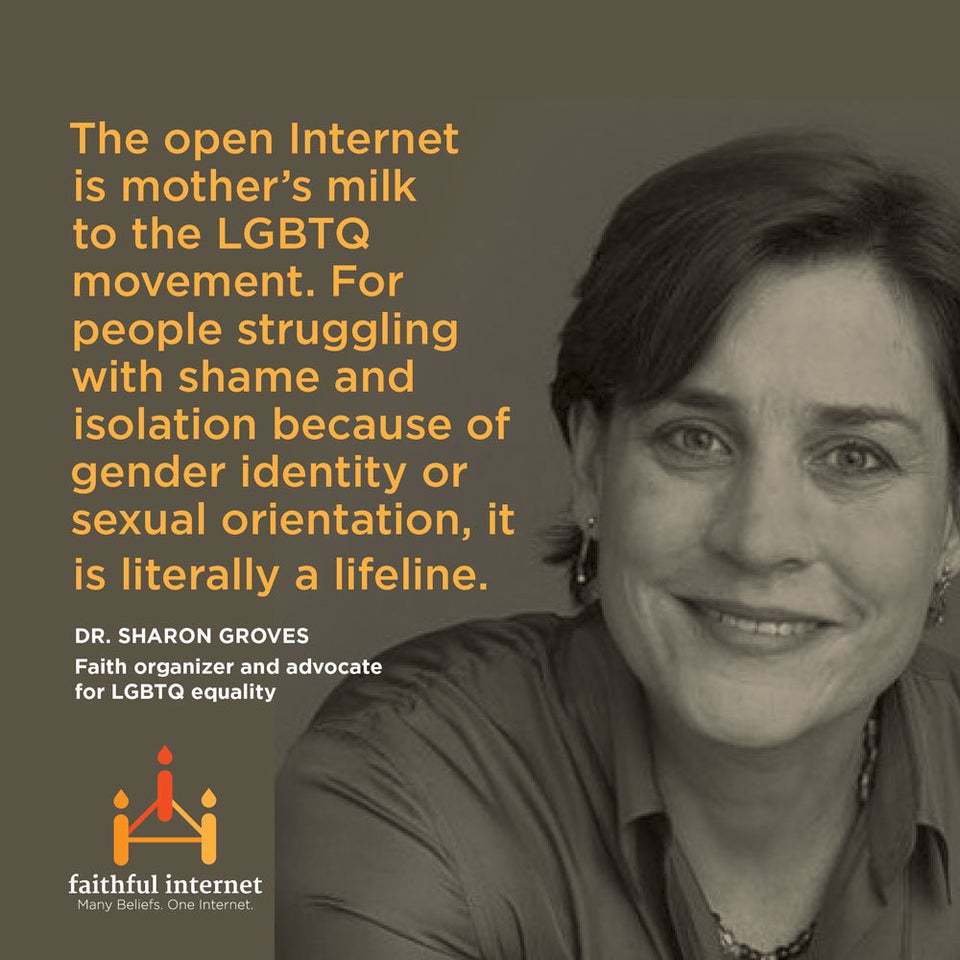 Courtesy of Faithful Internet
Sister Simone Campbell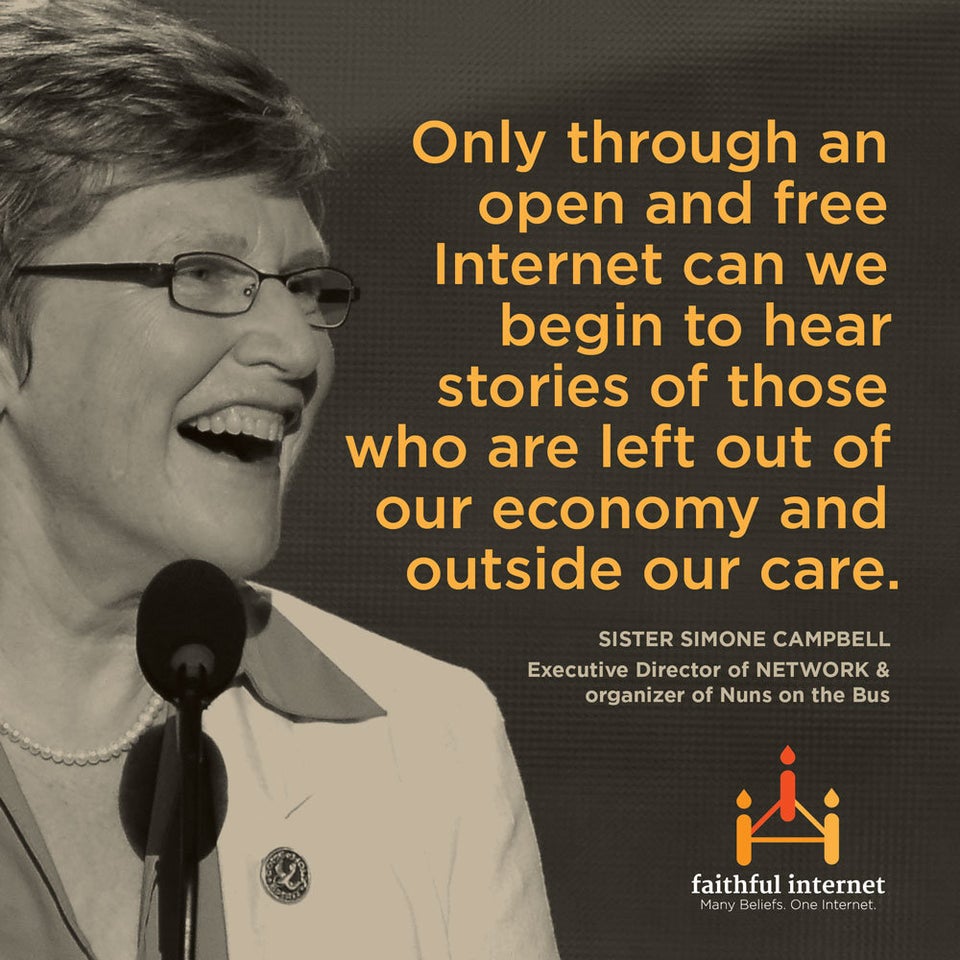 Courtesy of Faithful Internet
Greg Epstein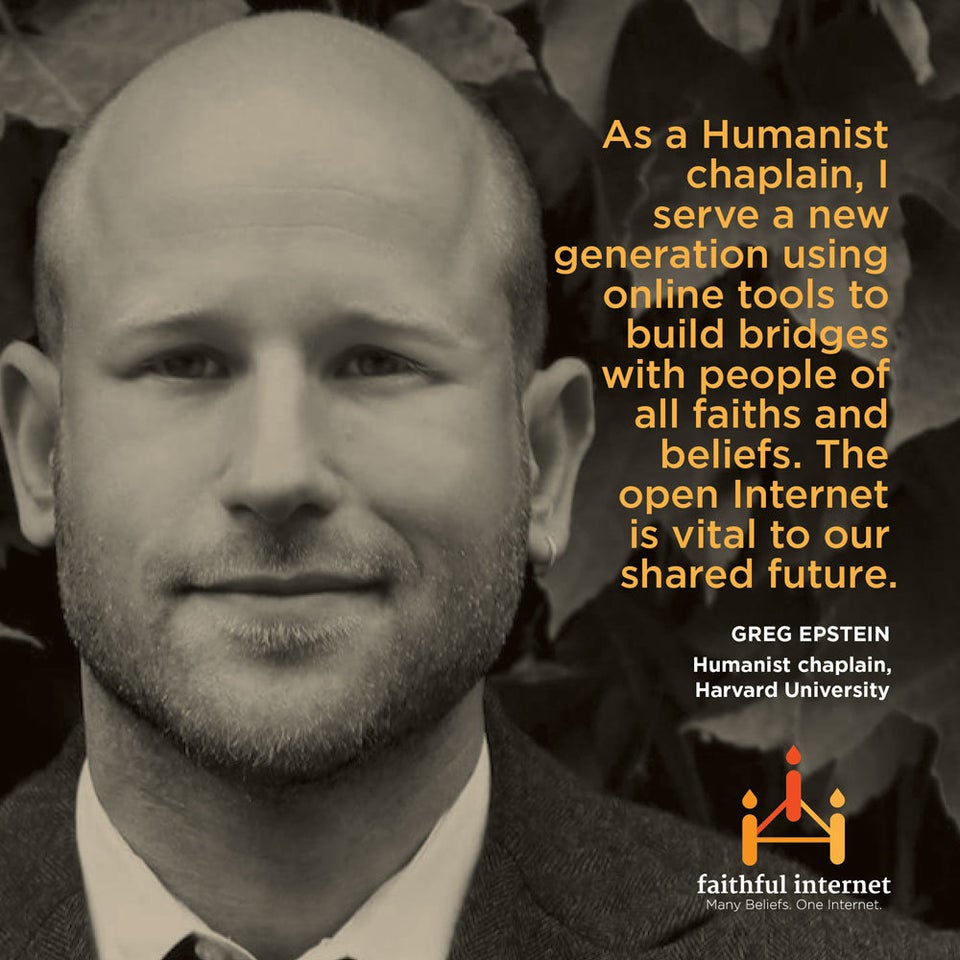 Courtesy of Faithful Internet
Linda Sarsour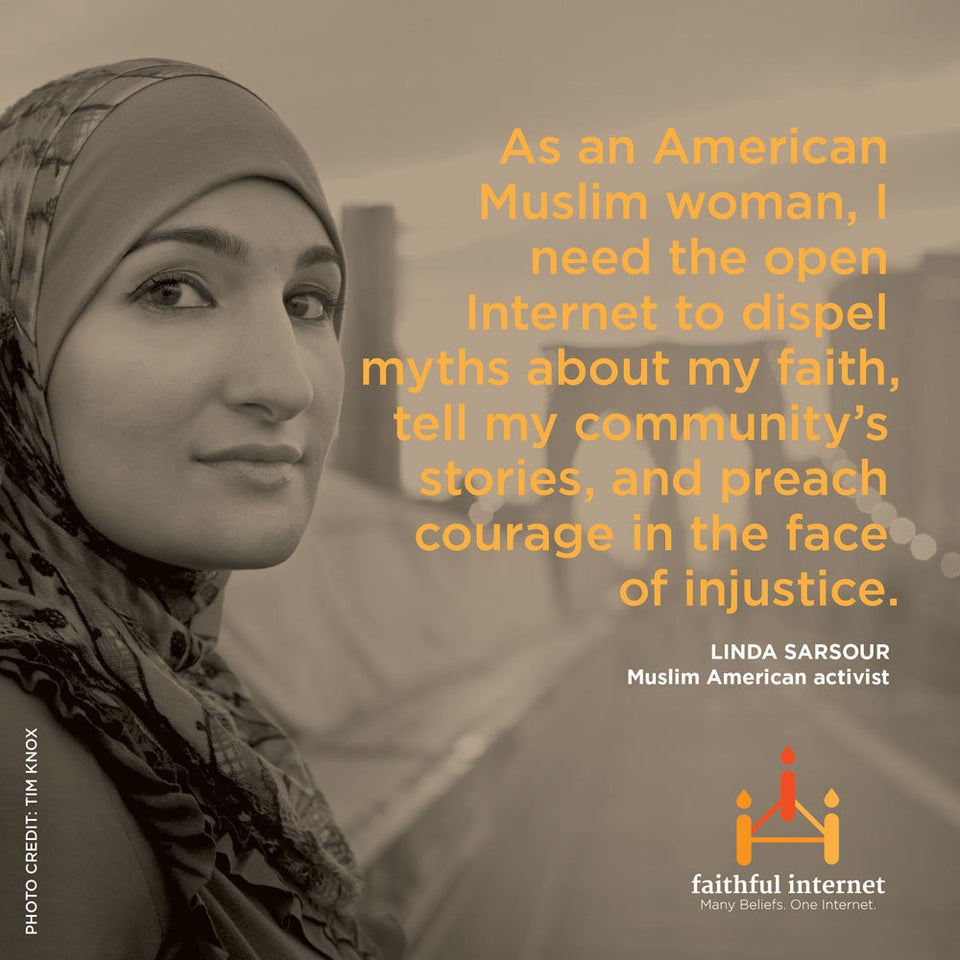 Courtesy of Faithful Internet
Rev. Dr. Peter Heltzel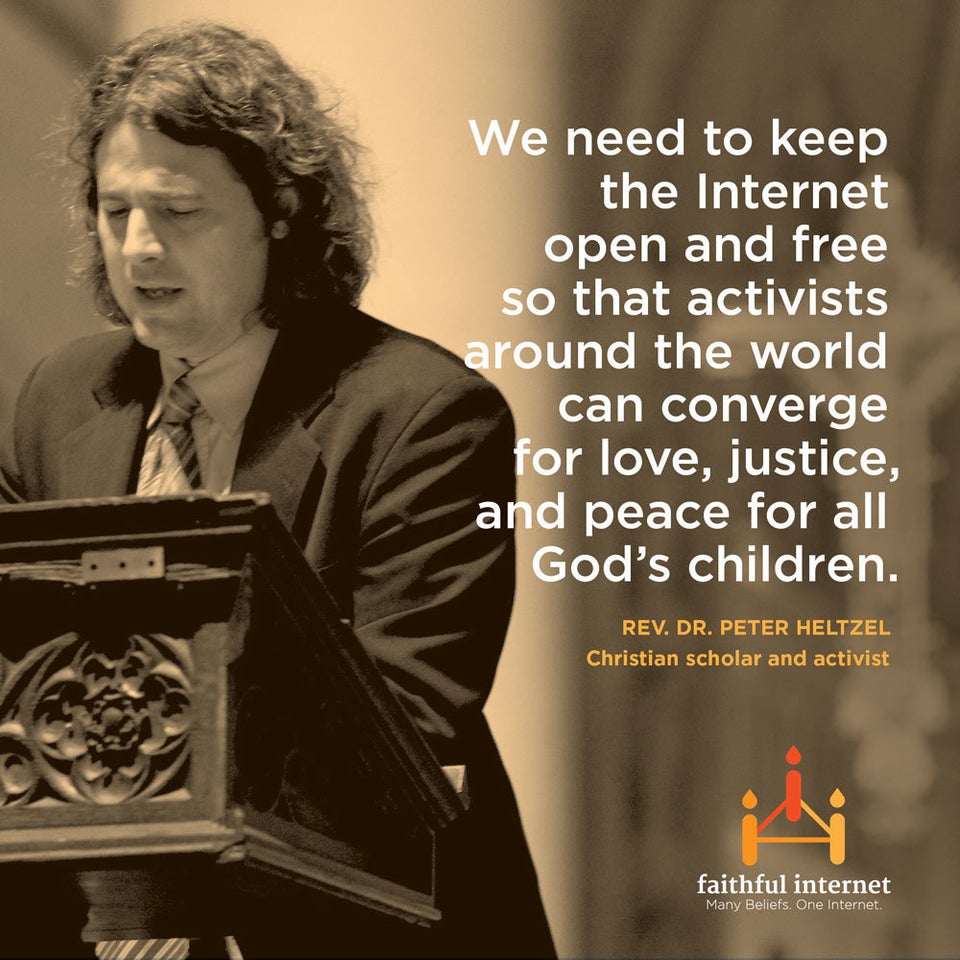 Courtesy of Faithful Internet
Valarie Kaur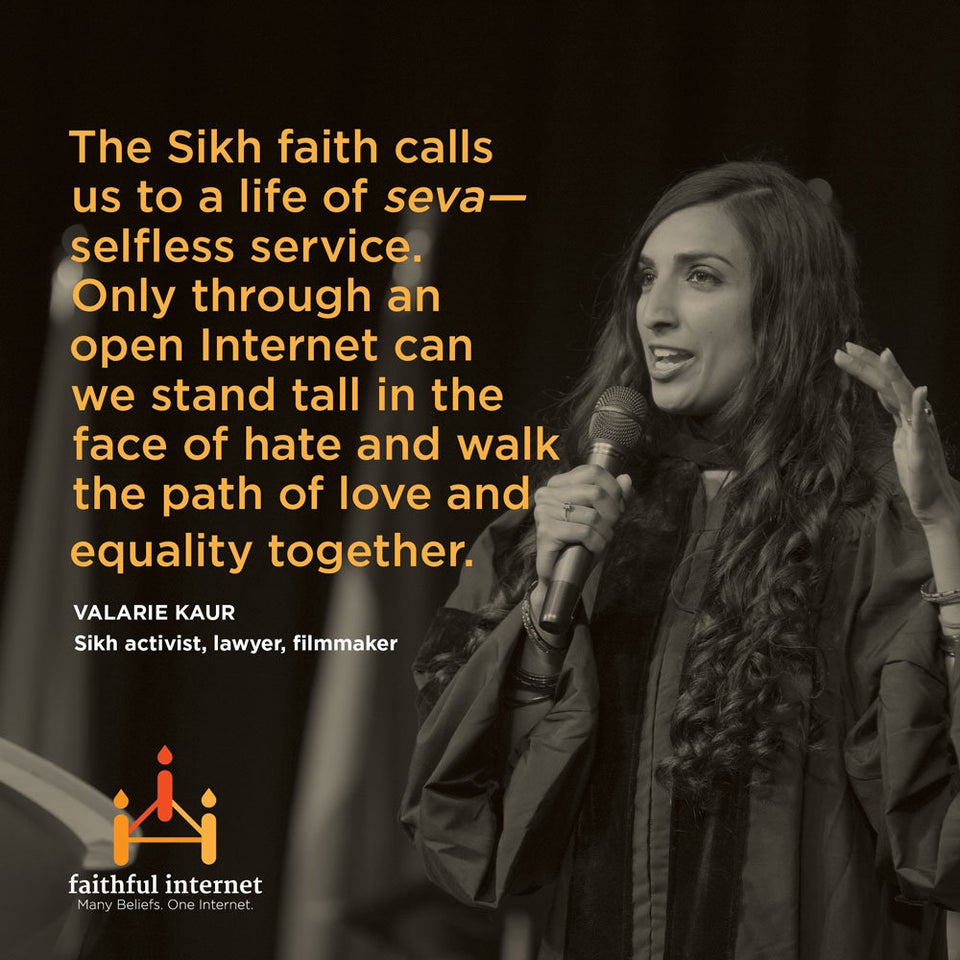 Courtesy of Faithful Internet
Rev. Jacqueline Lewis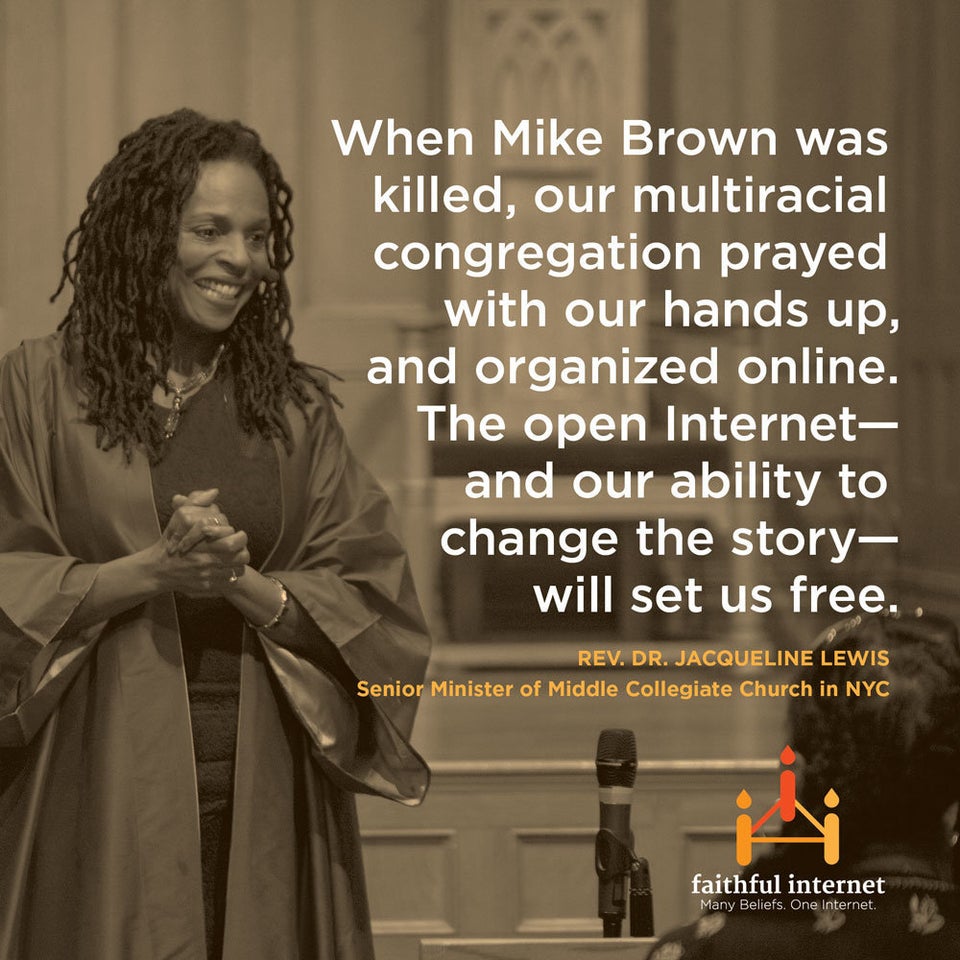 Courtesy of Faithful Internet
Rev. Dr. William J. Barber, II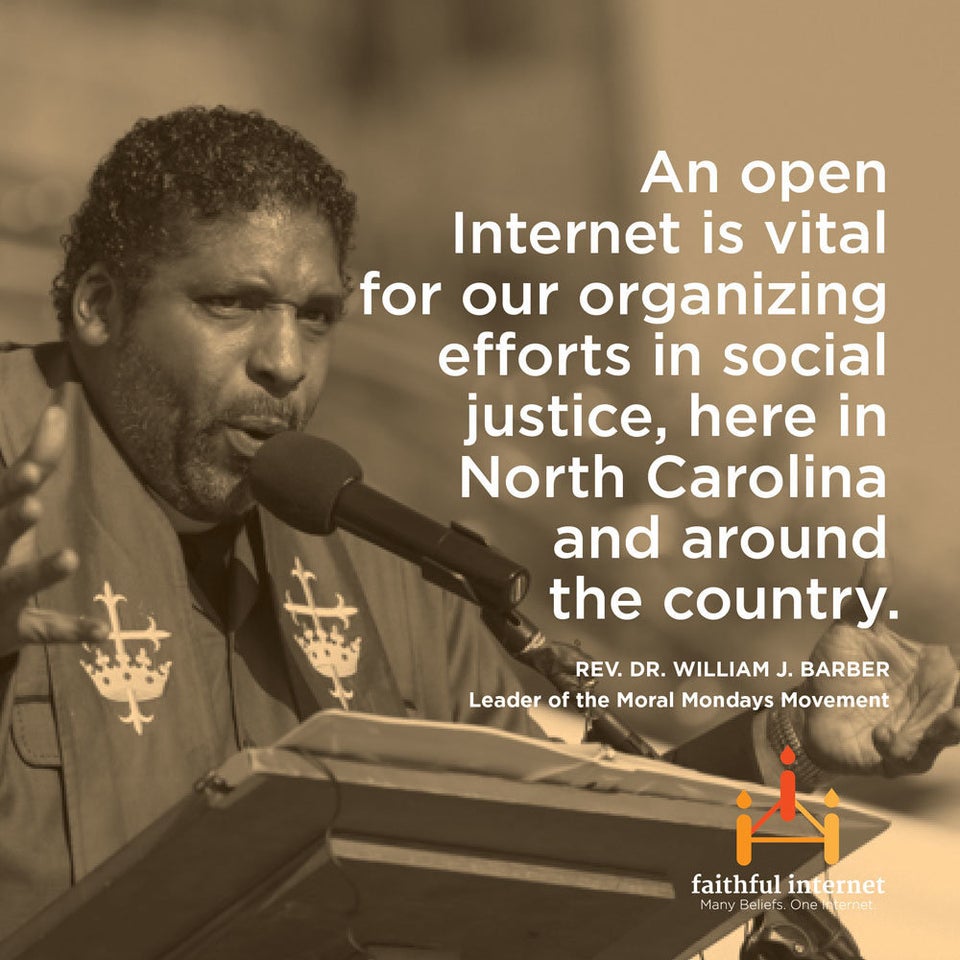 Courtesy of Faithful Internet
Brian McLaren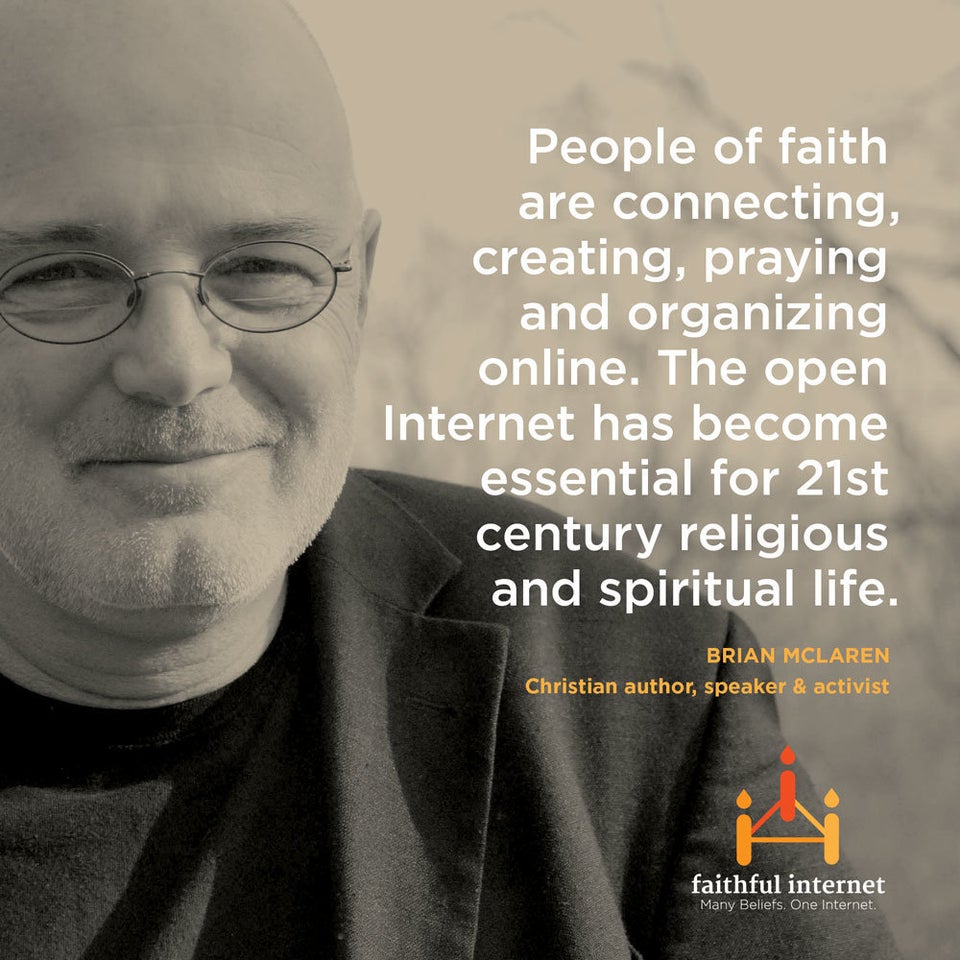 Courtesy of Faithful Internet
Rev. Dr. Otis Moss III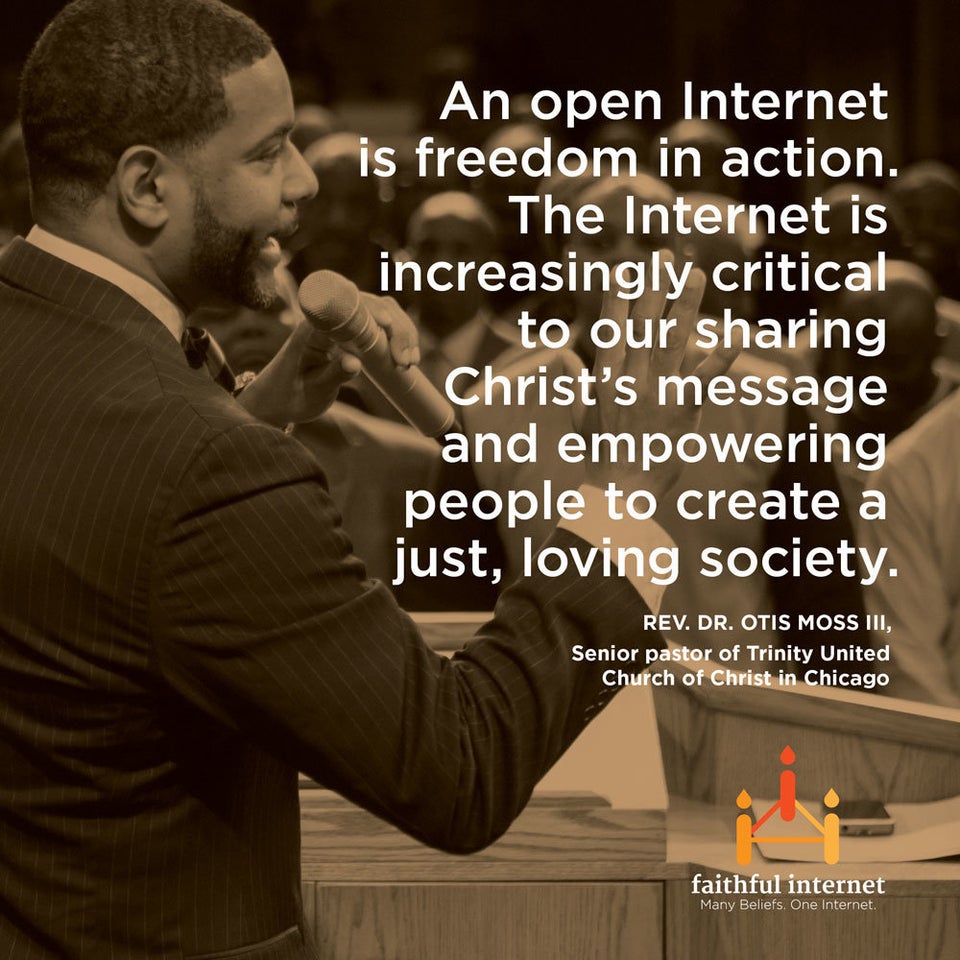 Courtesy of Faithful Internet
Rev. Michael-Ray Mathews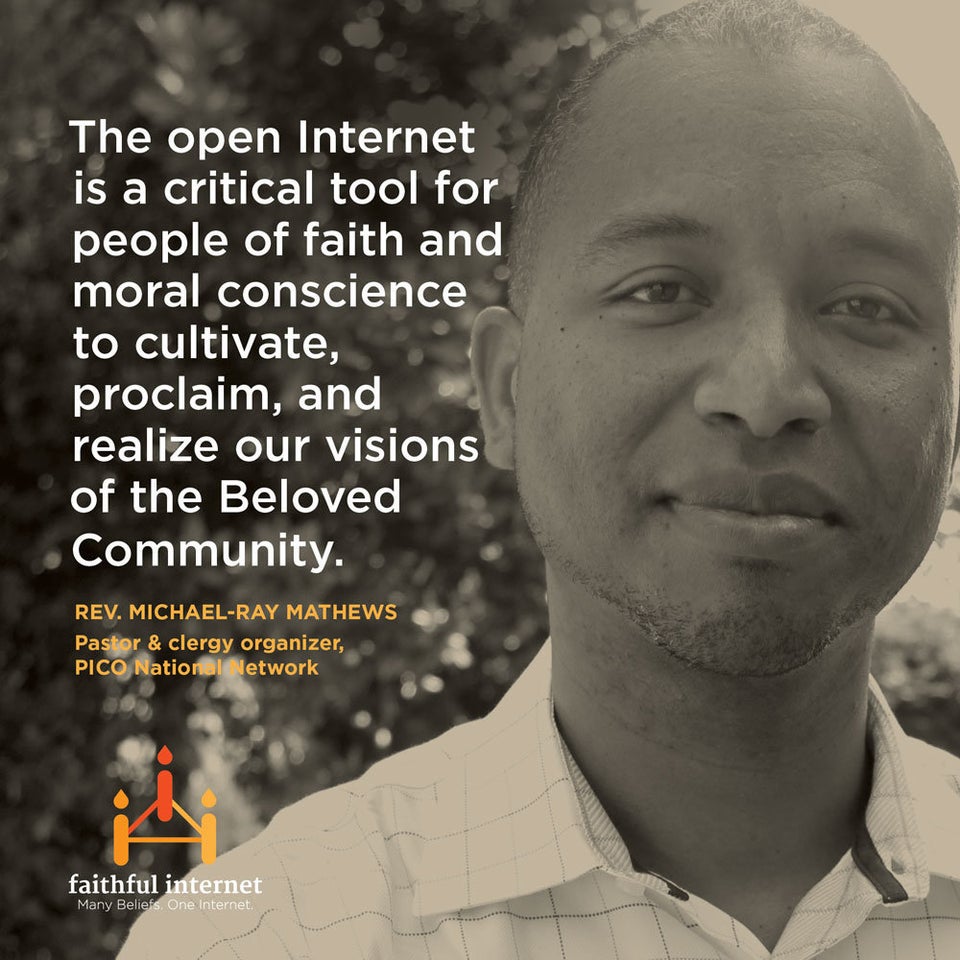 Courtesy of Faithful Internet
Rabbi Eric Solomon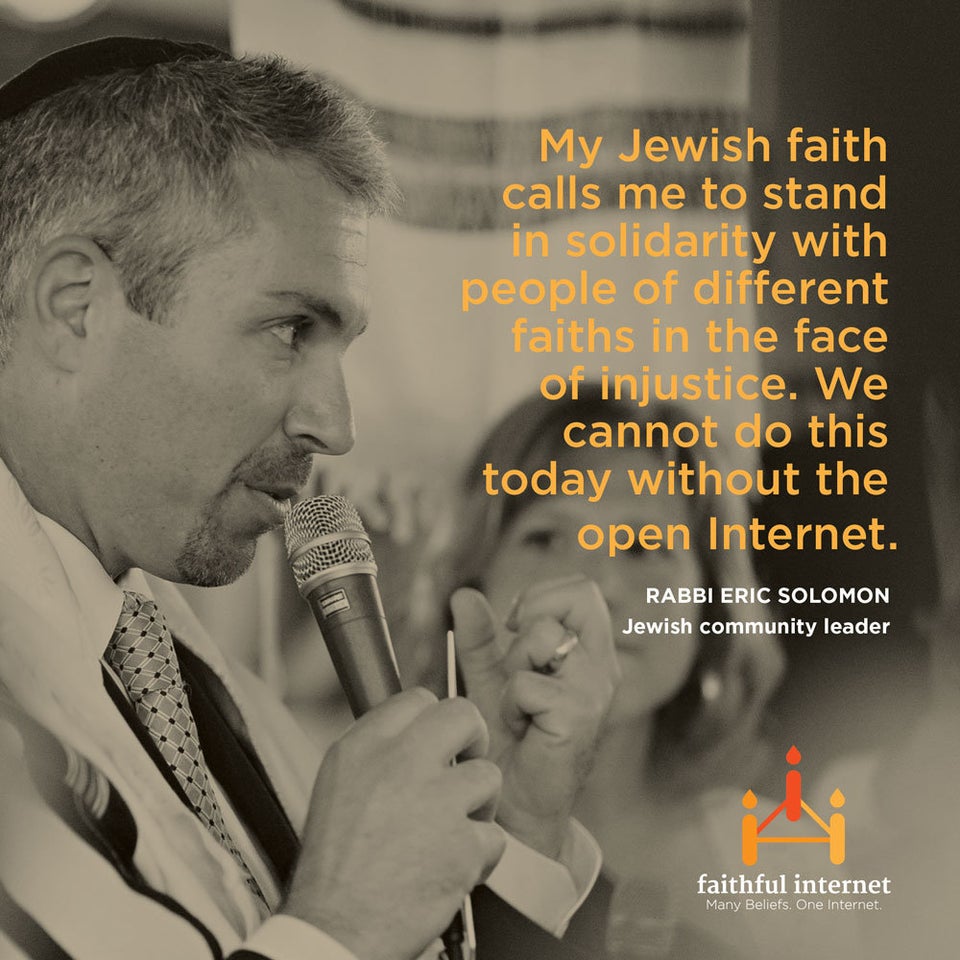 Courtesy of Faithful Internet
Pope Francis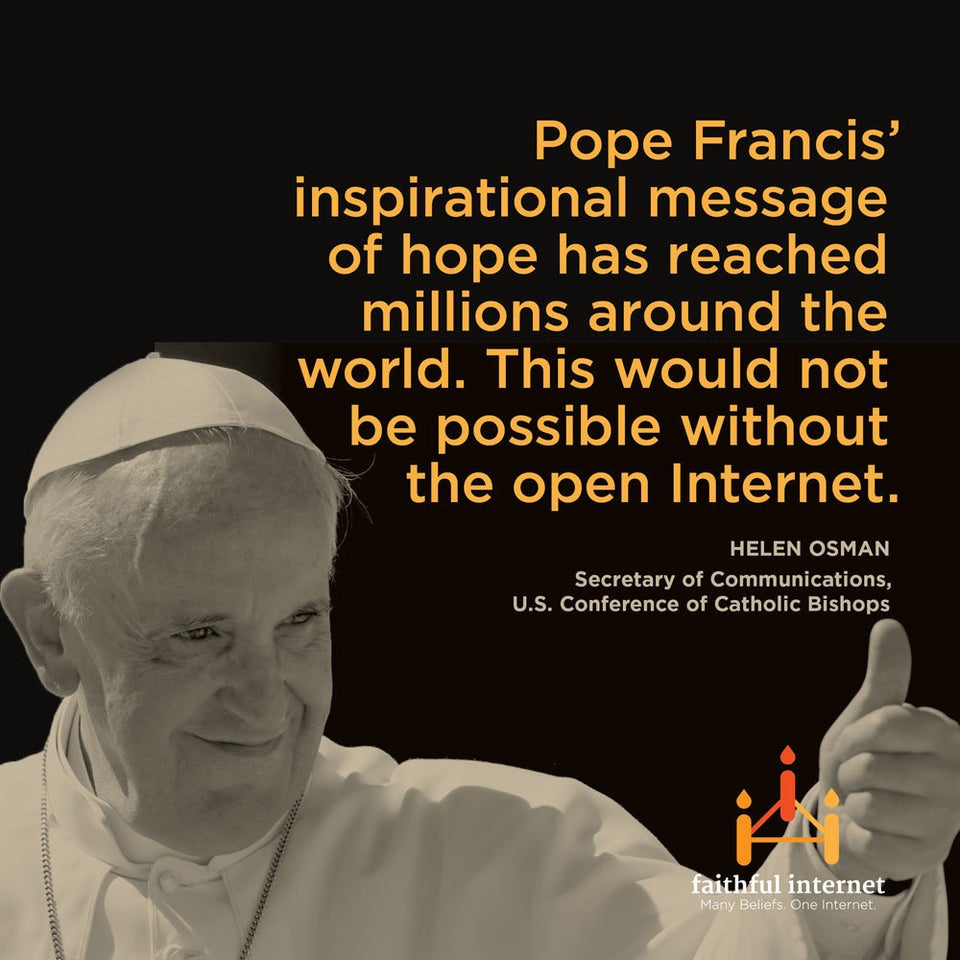 Courtesy of Faithful Internet
Related
Before You Go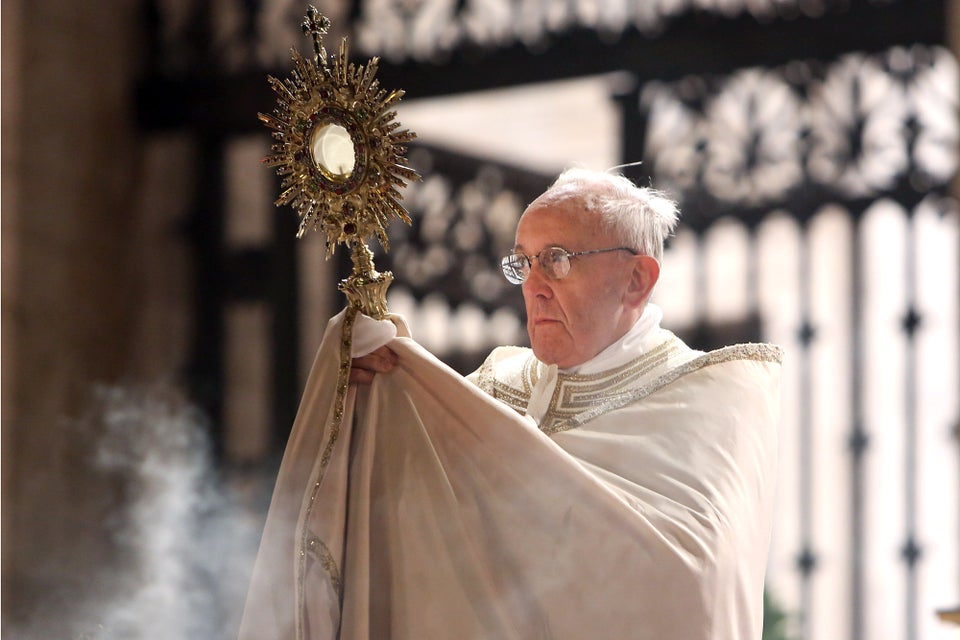 Religious Calendar 2016
Popular in the Community