Americans of all faiths and backgrounds awoke Sunday morning to the devastating news of a shooting at a popular gay nightclub in Orlando, Florida that left at least 49 people dead and 53 others injured. It was the deadliest mass shooting in American history.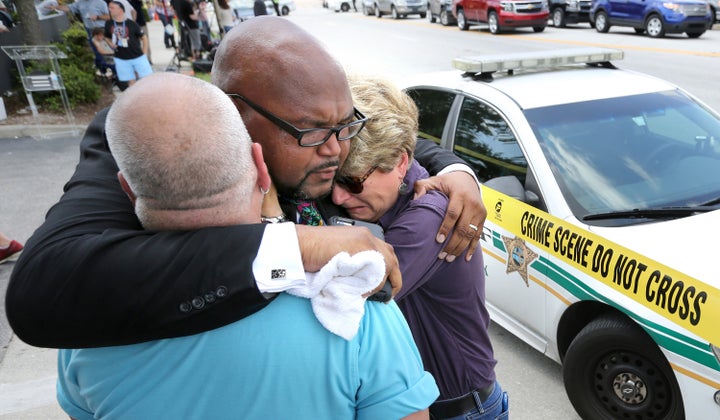 Reports quickly revealed that the shooter, Omar Mateen, had pledged his allegiance to ISIS before being killed by police, prompting many Muslim American leaders to denounce the attack and remind the country once again that Islam does not stand for such egregious violence.
"The Muslim community joins our fellow Americans in repudiating anyone or any group that would claim to justify or excuse such an appalling act of violence," Rasha Mubarak, regional coordinator for the Council on American-Islamic Relations' Florida chapter, said in a statement.
But many leaders of other faith traditions were quick to recognize that neither homophobia nor violent attitudes can be blamed on one religion alone. They are issues that plague a range of communities, many noted, and ones that can only be overcome by a united movement for peace.
As the American-Arab Anti-Discrimination Committee said in a statement sent to The Huffington Post: "Violence of this magnitude belongs to no religious, racial or ethnic group."
Faith in America, an interfaith organization that promotes LGBT awareness, blamed what it called "anti-LGBT theology" for fueling such acts of violence and bigotry -- something many other religious leaders admitted in their public statements following Sunday's attack.
"I myself have been in churches, or given lectures, or listened to guests/callers on my national radio show and been disappointed by people who otherwise consider themselves ministers, activists or social justice seekers express such homophobic views," said Rev. Al Sharpton in a blog on HuffPost. "I've also been shocked at the vitriolic language used by some clergy members in public and in private."
Matthew Vines, a prominent Christian LGBT activist, echoed this in an article on TIME, saying, "While most Christians would never kill someone because of their sexual orientation, most churches have still caused deep, lasting pain in LGBT people's lives."
The attack fell on a Sunday -- a day, Vines wrote, that reminds some LGBT people of their continued exclusion from many Christian communities.
"For the nearly 50 percent of LGBT Americans who are Christians, as I am, it only compounded the pain to have our faith leaders either ignore the massacre, qualify their condolences in ways they never would for other victims, or simply omit the fact that LGBT people were targeted for death because of who they are," he wrote.
"Sadly, of all the U.S. Catholic bishops who expressed their condolences after the shooting, only one, as far as I know, Archbishop Blase Cupich of Chicago, reached out to the L.G.B.T. community to express his condolences," wrote Jesuit leader James Martin in an article on America Magazine.
Cupich released a statement on Sunday expressing his prayers for "our gay and lesbian brothers and sisters," while the Holy See Press Office commented that the massacre had "caused in Pope Francis, and in all of us, the deepest feelings of horror and condemnation," without mentioning that the attack targeted the LGBT community.
This lack of attention paid to the inherent homophobia of the attack revealed the LGBT community's invisibility in the Catholic Church, Martin wrote. "Even in death they are invisible," he said. "For too long Catholics have treated the L.G.B.T. community as 'other.' But for the Christian there is no 'other.' There is no 'them.' There is only 'us.'"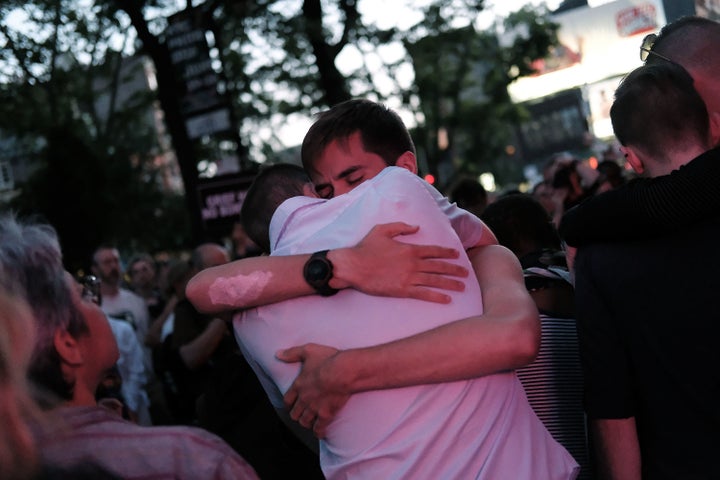 Minerva G. Carcaño, a bishop of the United Methodist Church, was also grappling with her denomination's attitudes in the wake of the attack. Carcaño released a statement on Sunday calling attention to the fact that the UMC has declared LGBT identity to be "incompatible with Christian teaching" and excludes LGBT people from being ordained in the church.
"Are we not contributing to the kind of thinking that promotes doing harm to these our brothers and sisters, our children, the sacred children of God?" she asked.
"As we take a stand against homophobia, it is simultaneously important that we do not blame Muslims or the religion of Islam.""
In their comments on the shooting, U.S. Holocaust Memorial Museum reminded the country of the power of bigotry to incite terrifying violence toward marginalized communities.
"During the Nazi era, the Germans dramatically intensified their persecution of homosexuals who were deemed unfit for the 'Aryan community,'" the museum said.
Hatred has a proven track record of tearing communities apart, and Sharpton urged the country not to respond to bigotry with further aggression.
"As we take a stand against homophobia," he wrote, "it is simultaneously important that we do not blame Muslims or the religion of Islam."
"Islamophobia is not an answer," the network wrote. "We reject the urge to blame an entire religion for violence."
Pagan leader Starhawk urged people not to respond to the attack by demonizing all Muslims for the actions of one and further spreading the "tide of hatred and prejudice washing over this nation," she wrote on Facebook.
"Instead," she wrote, "let's vow to respond by expanding the web of tolerance, understanding, and respect for differences, to stand in solidarity with LGBT people everywhere, and to deepen our commitment to build a world of justice."
Related
Before You Go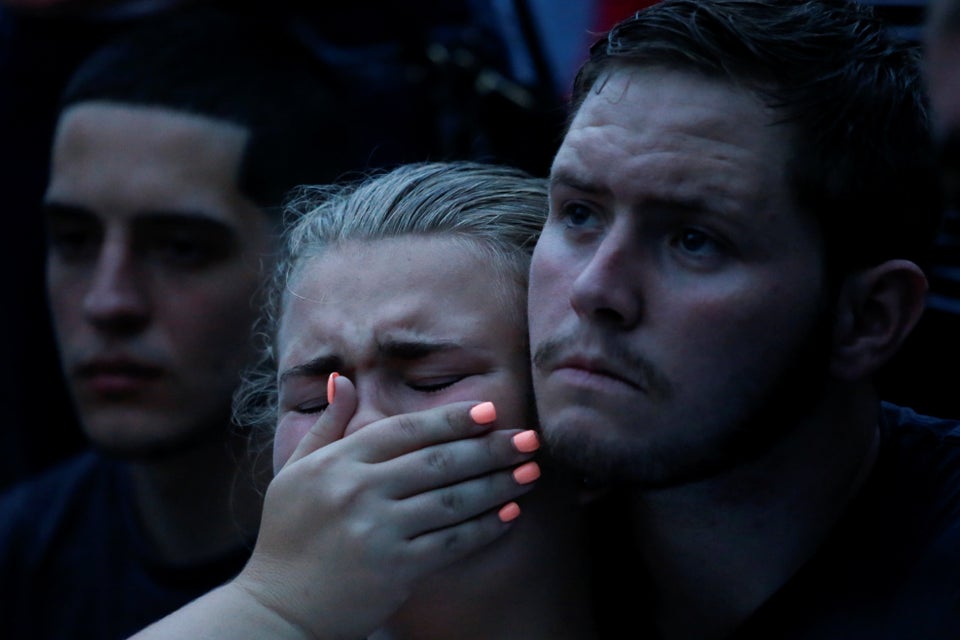 Orlando Shooting Vigils
Popular in the Community