When elements of local culture are not in conflict with religious values they should be adopted freely, because local practices are born out of centuries of wisdom. The death of local practices usually precedes the death of native wisdom.
Tailored by self-serving politicians of Islamist parties like the Bangladesh Jamaat-e-Islami and its allies, there's a widespread rumor that under secular-party rule mosques in the entire country will resonate with sounds of ululation. This type of destructive propaganda is used as a tool to spread confusion amongst the Muslim population of Bangladesh.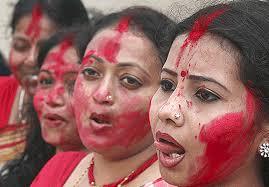 Ululation is a local cultural element of Hindu rituals widely-practiced throughout the Indian sub-continent and this centuries-old tradition of performing ululation during sacred Hindu rituals has become an integral part of their religious ceremonies over the ages.
However, though widely used in the Indian sub-continent and seen as a Hindu culture, the origin of ululation lies somewhere else; deep in the deserts of Saudi Arabia where the local Bedouins invented this particular technique of creating sound through the rapid movement of the tongue. From there, the art of ululation spread to other regional gulf nations and eventually became a pre-dominantly Muslim custom. Till today, the Wahabis -- known as the most rigid sect of Islam -- use this way of celebration in their ceremonies, be they religious or social.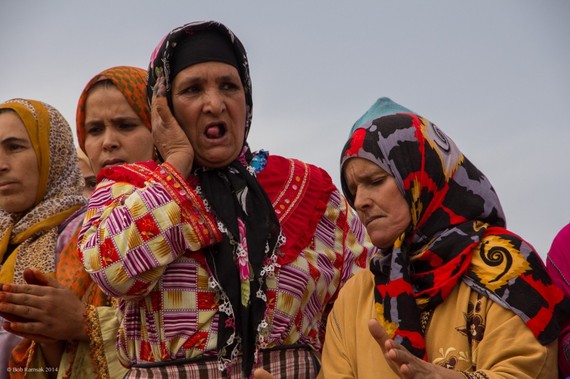 In fact, Islamic scholars from Saudi Arabia have issued several fatwas permitting the practice of ululation.
According to Islamic scholar Al Sheikh Al Sadi, Judge Sheikh Hani Al Zubaer of the Supreme Court of Saudi Arabia stated that:
The default ruling for all verbal and non-verbal customs is that they are lawful and permitted. They are not to be prohibited or even frowned upon unless they present an express violation of Islamic Law or bring about some evil consequences. The basic permissibility of things is established by the Qur'ân and Sunnah.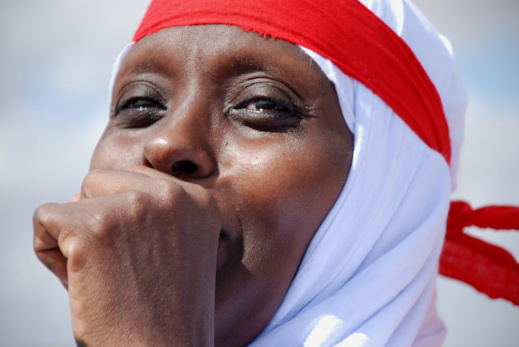 The most notable aspect of this judgment is the emphasis on the adjustment of Islam with local cultures and the preference of local traditions unless they contradict the rules of Islam. Also, this judgment prohibits the undermining of local culture in the name of Islam.
In Bangladesh, there is a widely followed practice among the Muslim majority to give their children Arabic names believing the practice to be sacred. Despite having no connection with Islam, Bengali Muslims believe that it's somehow more "Islamic" to name a child in Arabic instead of Bangla. The practice is also common among the Hindu population; they choose names from Hindu scriptures. This similarity in practice, though not prohibited by either religion, is bases on incorrect religious interpretation. Insistence that this is a rule of religion is in violation of especially Islam. Although there is no problem if people feel compelled to practice customs in the name of religion, but if such practices are deliberately propagated and instigated for political or other purposes, that's when they need to be stopped.
REAL LIFE. REAL NEWS. REAL VOICES.
Help us tell more of the stories that matter from voices that too often remain unheard.