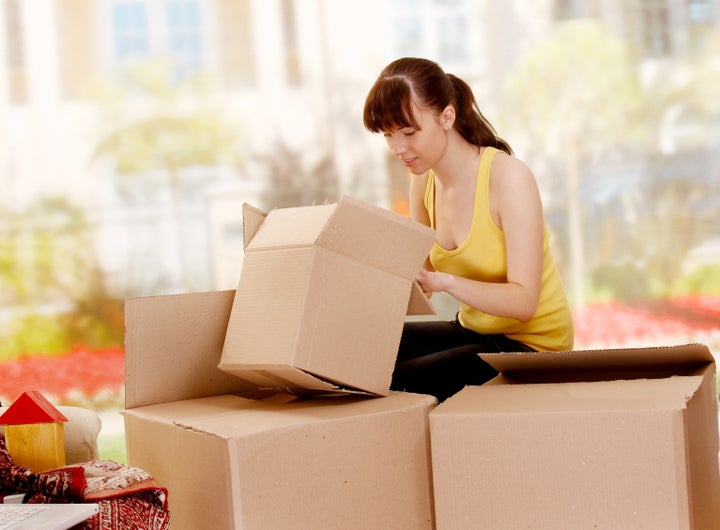 Divorce presents financial challenges; where you used to base your lifestyle on two incomes and pool your money with your spouse, now you must fend for yourself on your income alone. Often, this means a change of surroundings. You may no longer be able to afford the house you lived in prior to your divorce, or maybe you cannot afford to live in the same neighborhood, or in some cases, even the same county.

So what are your options? Now that you are divorced, you can no longer afford the same child care provider, so your best bet may be to move closer to a family member who is willing to watch your children while you work at a full-time job. That family member may live in a different locale, thus requiring you to pack up and move in order to have someone you can trust watch your children. These scenarios often entail moving miles away from your former residence, which is, in legal terms, called "relocation."

How do you relocate? How do you start the process of relocation? Let's start with your divorce agreement and/or Judgement of Divorce, if either applies. If relocation was not specifically addressed, you should file a petition with either the local court where you obtained your divorce or your local family court to ask permission to relocate. Each jurisdiction is different, so you may want to contact the clerk's office to determine which court would be appropriate for filing your relocation petition.

What does the petition have to include? Each jurisdiction is different, so what is included in the petition may vary from locale to locale. Generally speaking, you must indicate to the court the reason you are seeking the relocation, whether it be for financial reasons, to be closer to family or to move to a neighborhood that has better schooling options for children, to name a few.

If your planned move will obstruct your ex's ability to visit with your children (his parenting time rights), one important issue that your petition should address is how you will make up for lost time with the children. This can be resolved by offering additional parenting time to your ex-spouse during the children's school vacations, including the three school recesses between December and April and even their summer break. Your argument to the Court would be that your ex-spouse can have a greater share of their time off from school, resulting in better quality time between your ex and the children than their mid-week or weekend visits because their time will not be encumbered by homework, school projects or school activities and events. In some cases, the amount of time that you offer can be equal to or even greater than what they would have if their regular parenting time schedule were followed.

Courts are often reluctant to allow relocation because of the effect the relocation can have on the children's relationship with the non-custodial parent. However, if you are able to convince the Court that the move would enhance the children's life either economically, educationally or in another manner and is in their best interests, the Court is likely to grant you permission to relocate. In a nutshell, the Court will consider what is in the best interests of the children, even though this may affect the non-custodial parent's relationship with them.

In my practice, we often handle relocation cases as the need to relocate in today's economic climate is increasing. In a recent case, we represented a client who met a woman on a business trip. They engaged in a brief relationship, which resulted in a surprise pregnancy. The father then convinced the mother to travel to and stay in New York and raise the child. Eventually, the mother grew weary of New York life, and obtained a job in Texas. Custody petitions were filed and the mother petitioned for relocation. Her request was eventually denied because she withheld the fact that she obtained employment in Texas before being permitted to move and the court felt that her lack of candor indicated that she would not foster a relationship between the father and child if she were allowed to relocate.

In sum, relocation is an option that more people are turning to for different reasons. If you would like to relocate, make sure you are honest and upfront with the Court and present the court with a plan that includes how you will maintain a strong relationship between the non-custodial parent and the children. I also suggest you consult a family law attorney in your jurisdiction to learn the ins and outs of your local court system.
Related