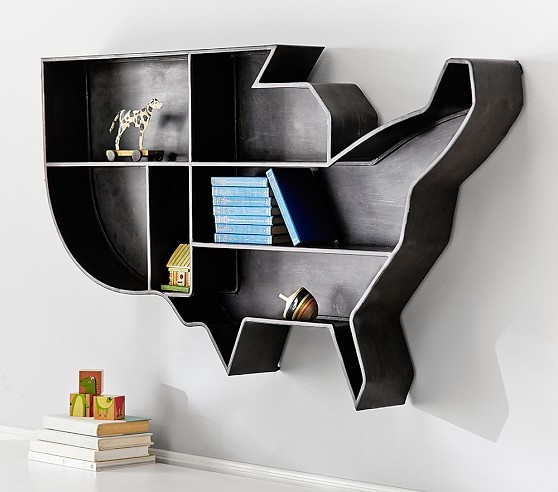 Domo arigato, record aficionado! Our Wheniam Turntable Cabinet from the Rubio Collection does not skip a beat! The case is lovingly constructed of traditional balding cypress and given some wildly-subdued tiki-flair with palmetto veneer. But we didn't stop there!
To carry on a tasteful exploration of '50s-era design, you'll find atomic steel hairpin legs and wind-up-robot drawer liner paper. So hep! Coming in third at the national mid-century design expo, the Wheniam Turntable Cabinet is a real winner.
Don't let its diminutive height fool you, the Wheniam knows exactly what it's doing.
Heralded as our smartest design yet with its elegant cross finial and cross-shaped stand, the Carson Lamp is the signature piece from our new West Point Collection. From brunch to Bible study, your guests will be surprised that what looks at first like our petrified Jerusalem-oak wine rack is actually an accomplished low-wattage lamp. And although the Carson can temporarily double as a wine rack, and many may find it temporarily agreeable as a wine rack, it is better suited to being an accomplished low-wattage lamp.
Dim or dimmer, the Carson Lamp should not be endorsed as a wine rack.
With bold lines and a design that breathes new life into mid-80s tailoring, the Wall Sectional from our Trump Collection is ready to wrap its sharply-angled arms around relatively young, attractive female bodies. Crafted in Iowa by artisanal white-skinned immigrants with no ties to the tainted Middle East, the Trump is available in a variety of colors (Our favorites: the vintage-inspired shell white and the more contemporary, burnished orange.)
Add texture and style with the addition of our coordinating combed flax throw pillow -- hand-dyed and available in small and yuge.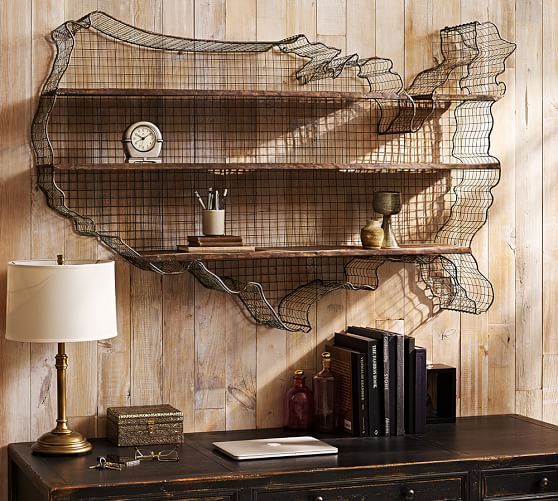 You asked and we listened, which is why we put our most compassionate designers to work on creating a peaceful nap time area for the most delicate and overlooked of siblings in your home. Our Everglades Collection's Jeb Triple Bunk builds upon the functionality of the well-known George Double by extending the ladder into the clouds.* Add that little touch of dreamy with our glow-in-the-dark cosmos set**, and encourage your little carpet-salesman-at-heart to reach for the stars.
*Cloud mobile available on Pottery Barn Baby.
** On/off clap sensor available.
Our Kasich Wood Glider, the signature piece from our Prolix Collection, is a grandfatherly porch swing that truly speaks for itself, nonstop. We've used only the finest reclaimed timber to provide unrivaled rustic authenticity. Yet, despite its Midwest feel, we've dressed the Kasich Wood Glider with nautical linen removable cushion covers to add a bit of New England flair to woo the undecided. If only for a moment.
(The coordinating Reagan Footstool has been discontinued.)
From our sui generis Cruz Collection, the new room-sized Bom Carpet* features an epaulette corner design that tastefully highlights our growing appreciation for the military aesthetic. Fans of our original Xenopho Carpet will be pleasantly surprised by how its newer cousin boasts an even more shockingly-white perimeter. Finished with an enzymatic snake-oil based topcoat, Bom repels small children and most women.
*Currently being made in Iran, but we're not happy about it.
We're sorry, our Gilmore Collection is out of stock.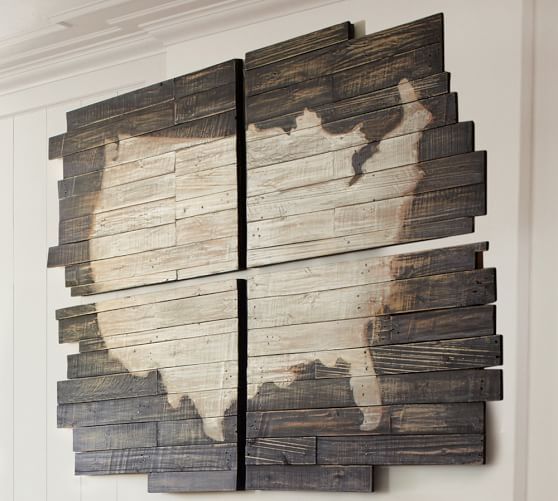 Inspired by the steely majesty of the Ross Ice Shelf, our Laidoff Console Sink of the Fiorina Collection is sure not to make a splash. With its tapered alabaster legs, an antique-finish back panel and heavily-polished surface, there's just the right amount of counter space on either side of the marble basin to luxuriously display your collection of antique Lalique art glass atomizers or a live fetus awaiting organ harvest. Fitted with Quick Drain™ technology.
In collaboration with national working-man's retailer, Home Depot, we'd like to introduce the showpiece of our Newbridge Collection, the Christie Pub Table. With rounded edges and an adjustable-width mechanism cleverly hidden beneath the lip, the perfectly square Christie, along with the matching Governor Chairs, cuts no corners. Swamp-cultured wooden seats and tabletops, assembled at your local VFW, are set upon quadruple-reinforced steel beam bases. This bolshie duo solidly projects a "what you see is what you get" attitude. What do you say we keep the hidden features our little secret?
This post originally appeared on Medium.
Calling all HuffPost superfans!
Sign up for membership to become a founding member and help shape HuffPost's next chapter