By P. SOLOMON BANDA, Associated Press
DENVER (AP) -- The remains of a 19-year-old woman who went missing after leaving a downtown nightclub earlier this year were identified Thursday afternoon, several hours after prosecutors charged a man with killing her.
The 4-foot-11 inch, 115-pound Kenia Monge (mon-Hay') disappeared March 31 from the 24K Lounge in lower downtown Denver, leaving her purse and cellphone at the club. She was wearing a black skirt, black jacket and red high-heeled shoes.
Police later discovered she had been at gas station two miles away at about 3 a.m. on April 1, with 31-year-old Travis Forbes.
9News reports that Travis Forbes physically led investigators to the buried body that authorities believe to be the missing Kenia Monge.
Before Forbes' sentencing Monday, Monge's mother, Maria Lee, told the judge that Forbes had robbed the family of its dreams. Forbes stared down at the defense table as Lee and other family addressed the court, The Associated Press reports.
After being verbally berated by Monge's family in court, Forbes, who was visibly shaken, made this statement, according to 9News:
I will never have words of apology for what I did. It was a mistake. I didn't mean to do it. I didn't plan it. I will spend the rest of my days in prison, and I deserve it. I deserve the punishment coming towards me. It will never fill the hole [in] Kenia's family. It will never make things right.
In exchange for both please, prosecutors agreed not to seek the death penalty. The Lydia Tillman case will be heard Tuesday.
Fox31 reported that Tony Lee had said in the past that he wanted the District Attorney's Office to offer Forbes a deal so he might be inclined to lead authorities to Monge's body. Forbes participation in the discovery of these remains which may belong to Monge indicates that a deal was possibly reached.
Denver police questioned Forbes in April, but hadn't called him a suspect until this week. Prosecutors said Thursday that he faces a charge of first-degree murder in the case and accused him of killing Monge after persuading her to get into his car.
Investigators found Monge's remains Wednesday in a field near Keenesburg, about 40 miles from Denver. The Denver Coroner's office didn't say how she died in its Thursday announcement on the identity of her remains.
9News reports that Forbes has confessed to the murder of Kenia Monge and is cooperating with police. Forbes allegedly told investigators that Monge and Forbes got into a fight and he killed her.
Forbes, who is in jail on unrelated charges, has denied any connection to Monge's disappearance. He told police he picked her up at about 2:30 a.m. and planned to give her a ride home but left her at the gas station.
"She walked off with no coercion, under her free will," he told The Denver Post in April.
7News reports that Forbes sent Monge a text message the night she disappeared, after he claims he dropped her off, the text message read:
Hey, this is Travis, the guy who gave you a ride last night, white creepy van :) did you get home okay?
Police have searched Forbes' van and seized several items, including a large cooler from the bakery where he worked, the newspaper reported.
Forbes is in custody at the Larimer County Detention Center on $350,000 bail on suspicion of sexual assault and arson following a July 5 apartment fire that forced a woman to jump from a second-story window. Police arrested him in that case on July 10.
Forbes is expected to be advised of the murder charge in the Monge case on Sept. 23.
The Larimer County public defender's office declined to comment on Thursday. Police investigators also declined to comment on the Monge case.
Monge's stepfather, Tony Lee, didn't immediately return a message seeking comment.
On the "Help US FIND Kenia" Facebook page, a page dedicated to the search for the missing Monge, Tony Lee, Kenia's father posted this tragic message on Wednesday before police announced the discovery of what may be Monge's body:
WITH GREAT GREAT SADNESS I HAVE TO REPORT TO YOU THAT DENVER POLICE HAS CALLED ME AND THEY BELIEVE THEY HAVE FOUND KENIA, I DO NOT HAVE ANY MORE INFO AT THIS TIME, THE NEW CHANNELS HAVE ALREADY PICKED THIS UP THAT IS WHY I'M TELLING YOU NOW.
The Denver Post reports that Forbes was observed by security cameras at Deby's Bakery and Cafe, where Forbes worked at the time, on the night that Monge disappeared. In the video Forbes is seen wearing latex cleaning gloves up to his elbows as he turns off the security cameras at 7:22 p.m. -- Forbes was not scheduled to work that day. Later that night, an area man reported that he saw two or three men behind the bakery burning something inside of a 55-gallon metal drum.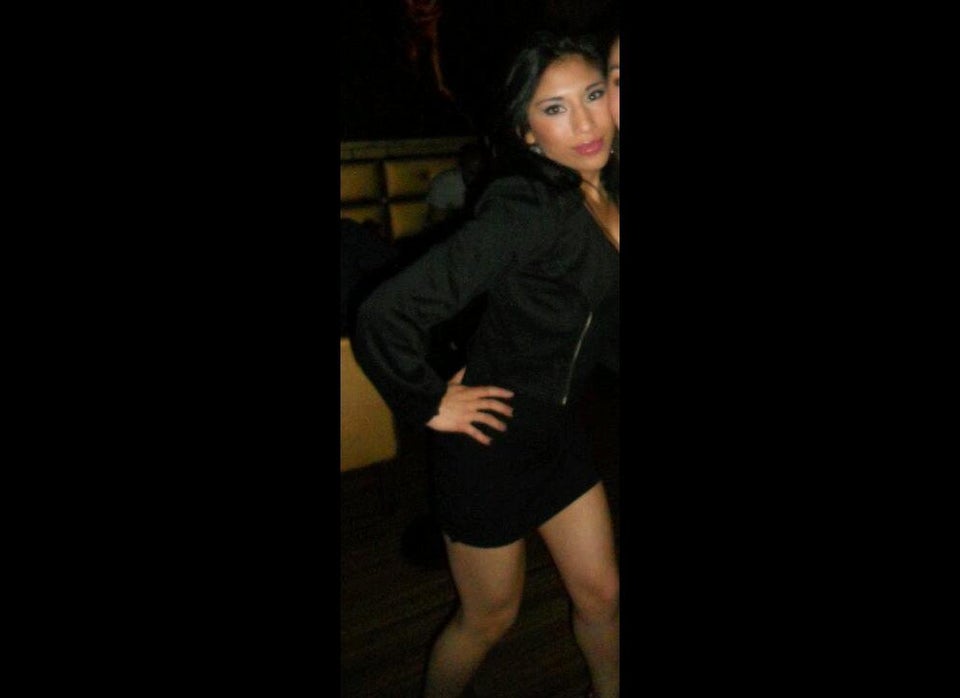 Related
Popular in the Community