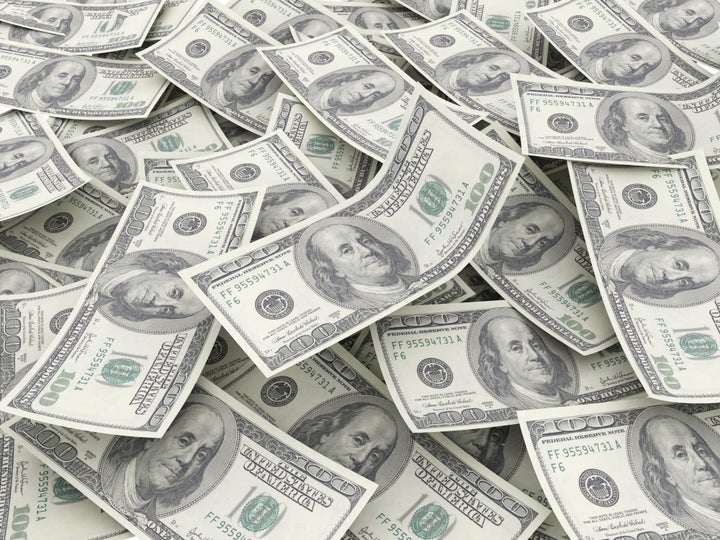 Co-authored by Jessica Lee
Though Washington is fixated this month on the so-called "fiscal cliff," that manufactured face-off is a bit of a side-show. Far more disturbing is a deeper array of fundamental structural problems of federal governance, of which "Taxmageddon" is just a surface manifestation.
Debt held by the public will reach 73 percent of GDP by the end of the current fiscal year--the highest level since 1950.
Real domestic product has been growing at tepid rates below 2 percent a year, while the current "jobs gap" -- the number of jobs the economy needs to create in order to return to pre-recession employment levels while providing for the growth of the labor force over time -- now stands at 11.2 million positions.
And for that matter public confidence in the government, its frequently outmoded institutions, and its polarized Congress have sunk to new lows.
It's time, in short, for a thorough reboot -- a housecleaning of epic proportions.
Which is why we at the Brookings Metropolitan Policy Program have launched a new federal reform initiative -- entitled Remaking Federalism | Renewing the Economy -- that calls for an entirely new approach to the work of the federal government.
Passionate in our belief that the true sources of fiscal, economic, and political renewal reside beyond the Beltway in the nation's states and metropolitan areas, we believe it's time for Washington to get its affairs in order, not through a bloodless crash-course of bean-counting and budget-balancing but in ways that will better facilitate the creative problem-solving of the nation's states and metros.
To be sure, Washington must reduce the debt but it must also invest in the foundations of sub-national economic growth, reform its own activities, and aid and abet the nation's metropolitan areas and states -- the true sources of growth and innovation.
And so we argue in a new framing paper and an initial set of short policy briefs that President Obama and Congress must work together in the coming months to:
Cut to invest

-- by pairing debt reduction with strategic investments in the fundamentals of economic growth, such as R&D, advanced manufacturing, export promotion, and education
Invest but reform

-- by reforming government activities to make them more efficient and effective, and more catalytic and supportive of local and state problem-solving
Strengthen federalism

-- thereby maximizing the power of the federal government's dynamic partnerships with localities and states
What do we mean by these reform themes?
"Cutting to invest" is the both-and approach: It's the entirely possible maneuver of reducing the national debt while at the same time investing in what matters for sustained economic growth. As the Simpson-Bowles and Domenici-Rivlin commissions, the Government Accountability Office, and other studies have shown, the money is there -- we just need to put it to better use. How? One move would be for Congress and the president to establish a bipartisan Cut-to-Invest Commission, modeled on the successful Base Closure and Realignment (BRAC) Commission, to identify $200 billion over 10 years in cuts to duplicative, unnecessary, or counter-productive programs and tax expenditures. Of these savings, the commission would direct $100 billion to debt reduction and $100 billion to a suite of strategic investments in such key economy-shaping programs and policies as a permanent R&E tax credit, a national network of advanced industries innovation hubs, and the reinstatement of the Build America Bonds program to encourage much-needed state and metro infrastructure investment.
"Investing but reforming" combines continued investment in high-priority areas with concerted efforts to leverage private or non-federal resources and improve how federal programs and policies function. For example, Felix Mormann and Dan Reicher of the Steyer-Taylor Center for Energy Policy and Finance at Stanford University propose in their brief on smarter finance for cleaner energy that Congress and the administration should open up master limited partnerships (MLPs) and real estate investment trusts (REITs) -- two established finance tools available to fossil fuel projects -- to renewable energy investment. Likewise, streamlining the administration of the Section 8 Housing Choice Voucher Program would lower costs and improve program effectiveness -- all without reducing the number of individuals and families served by this critical social safety net support.
As to "strengthening federalism," we mean that Washington should move to become far more encouraging of state and metropolitan self-help and problem-solving. For instance, a national PPP unit could expedite much-needed infrastructure investment by helping states and localities set up public-private partnerships. At the same time, Congress could help catalyze growth in the energy retrofit market by enacting legislation supporting residential PACE financing programs, which in turn would lower energy costs for homeowners and reduce greenhouse gas emissions.
In sum, President Obama and Congress have no choice, in our view, but to look beyond Washington as they seek to resolve the nation's fiscal crisis and get the nation moving again.
The conventional wisdom is that Washington is broken because it is mired in ideological division and partisan rancor. And that is true.
However, the federal government is also broken because it is fundamentally misaligned with the imperatives of a new global order that is unrelentingly competitive, constantly changing, and paradoxically local. And that is why we call for major change -- and not just bean-counting.
In this vein, our initial recommendations and others that we will be advancing in the weeks ahead in no way represent a comprehensive policy agenda. But they do point to a whole host of possibilities for effective federal action to reduce the deficit, catalyze the economy, and cultivate shared prosperity -- all at once.
Through bottom-up innovation and collaborative problem-solving, leaders in America's states and metros are crafting a new, next federalism to spur job growth in the near term and retool the economy for more widely shared prosperity in the century ahead. It's time for President Obama and Congress to support them in their efforts.
Jessica Lee is a senior policy analyst at the Metropolitan Policy Program at Brookings and Mark Muro is a senior fellow and the policy director there. Follow them on Twitter at @jessicaannelee_ and @markmuro1.
Popular in the Community