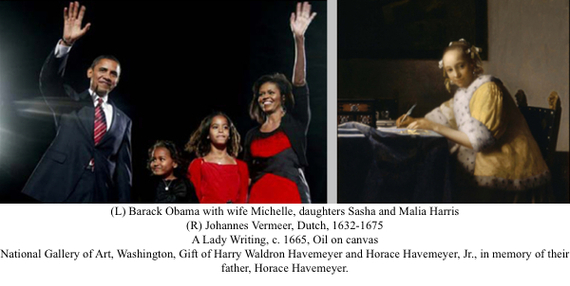 The photograph on the front page of today's New York Times took me by surprise and, to be honest, threw me for a loop. Here is President Barack Obama, the most powerful political leader in the world, speaking to the audience at Amsterdam's Rijksmuseum while standing in front of the most famous paintings in the world --Rembrandt's "The Night Watch." A mighty combination indeed.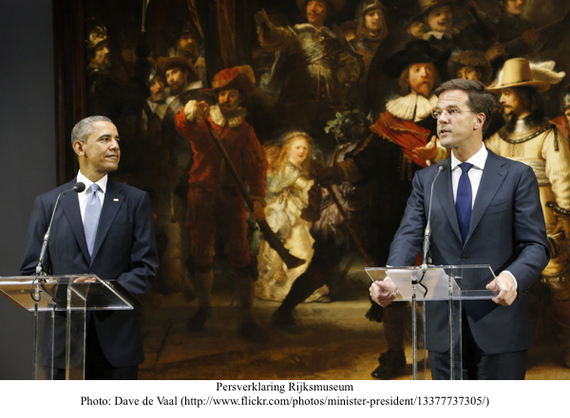 So why am I so surprised? Strangely enough, I tried but couldn't find any photograph of President Obama visiting any art museums here in his own country. In one of my Art Talks dating back to Obama's 2008 election, I jokingly pleaded with him to invite us all along with Michelle and his daughters on a date to the National Gallery of Art in Washington. But as we know, these days in the United States, the association of politics with high culture is considered uncool.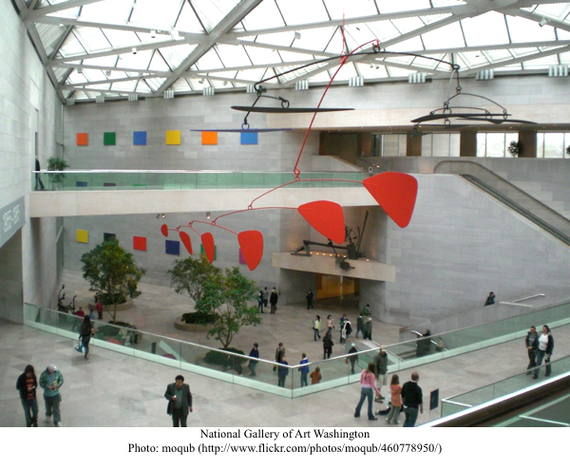 There is no doubt in my mind that Obama loves and appreciates art. When he courted Michelle, he took her to the Chicago Art Institute for their first date, and impressed her with his knowledge of art. Just look at the photo of him staring so intently at the Vermeer painting while visiting the Rijksmuseum. I swear, I would contribute a thousand dollars to his future campaign if he dares to be photographed at the National Gallery in Washington staring at one of the masterpieces there with the same intensity.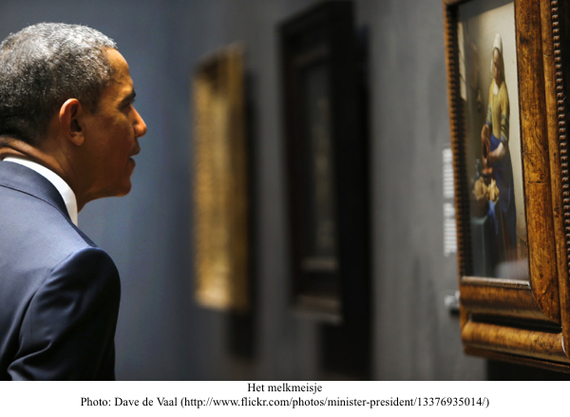 Ironically, there is a mighty politician who is not afraid of being associated with high culture, and this is President Vladimir Putin, the man with the sourest face on earth. There are a number of photographs of him with visiting heads of states, whom he likes to take on tours of the Hermitage Museum in St. Petersburg. And there is a long tradition in Kremlin of inviting visiting dignitaries to attend performances at the Bolshoi Theater in Moscow. It is difficult to find any parallels to this in American politics.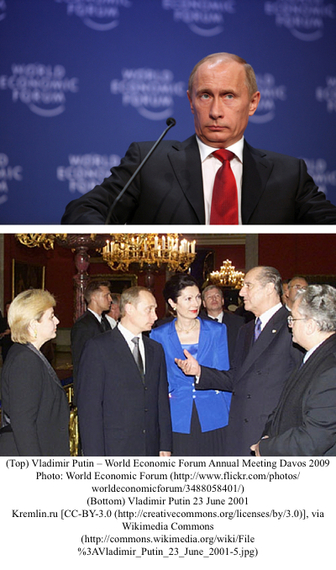 A week ago (March 18th, 2014), The New York Times published a story about U.S. economic sanctions imposed on a number of high Russian officials close to President Putin; it was done in retaliation to the Russian annexation of Crimea. One of Putin's most influential advisers on this list, Vladislav Surkov, made a feisty statement: "This is a big honor for me... In the U.S., I'm interested in Tupac Shakur, Allen Ginsberg, and Jackson Pollock. I don't need a visa to access their work." I have to admit it is difficult for me to imagine any high-ranking American politicians having the same kind of interest and knowledge of contemporary Russian culture.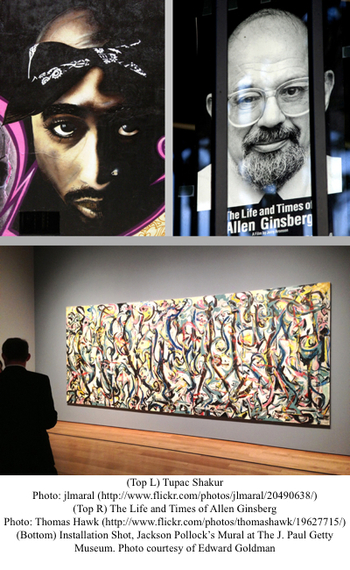 Our media coverage of the current political and military confrontation between Russia and Ukraine demonstrates how relatively little we know and understand the historical and cultural complexities involved in this political drama. Here is one example of the profound connection between the Russian psyche and the Crimean Peninsula. During the Crimean War (1853 - 1856), where Russians fought against Britain, France, and the Ottoman Empire, one of the soldiers on the Russian side was Leo Tolstoy, who saw the killing and slaughter of his comrades. He described the war in a collection of short stories, The Sebastopol Sketches.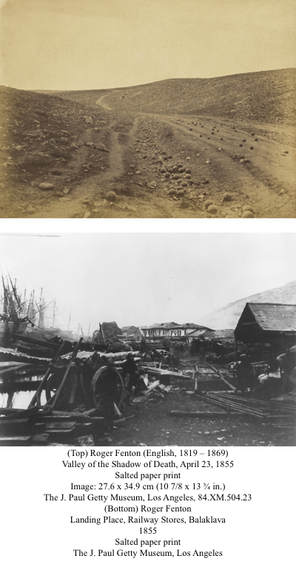 In 2005, the Getty Museum had a captivating exhibition of works by 19th century British photographer Roger Fenton, including several of his unique photos documenting this very Crimean War. Take a moment, look at these photos on our website; do you see the hundreds of cannonballs in the trenches separating British and French soldiers from their Russian adversaries? Now, think for a moment that there, on the Russian side, just a few hundred feet away, Leo Tolstoy himself is grasping his gun, and staring right back at us.
Call me naïve, but I strongly believe that in any confrontation that we Americans have with our adversaries, it would be to our advantage to have a better knowledge and understanding of their history and culture.
P.S. If you want to learn about Edward's Fine Art of Art Collecting Classes, please visit his website here. You can also read The New York Times article about his classes here.
Edward Goldman is an art critic and the host of Art Talk, a program on art and culture for NPR affiliate KCRW 89.9 FM. To listen to the complete show and hear Edward's charming Russian accent, click here.
REAL LIFE. REAL NEWS. REAL VOICES.
Help us tell more of the stories that matter from voices that too often remain unheard.