Yet for most of her career her name seemed to conjure a resounding "ugh" following by an eye roll. The idea that Kesha was an untalented, pre-packaged and derivative pop star seemed to be the predominant narrative that writers turned to.
Critics appeared to delight in ripping her to shreds in a weirdly personal way. The Guardian once described her as "the degenerate Hannah Montana," while her debut album "Animal" prompted Slant magazine to bemoan how her "equally pitiable attempts at both singing and rapping [were] Auto-Tuned to such an extent that she barely sounds human" before concluding that Kesha was a "faceless, anonymous pre-fabrication of a pop star." 
Meanwhile, "Cannibal" (the follow-up companion to her debut album) provoked A.V. Club into writing that "as a human being, Ke$ha is a terrible failure" and The Associated Press despised the album so much they claimed the singer's"desperation for attention and shock value is obvious" after they disapproved of the way she name-dropped serial killer Jeffrey Dahmer on one track. 
"She was sitting by herself, and I walked up to her and said, 'Listen, I got your email. Your music is really bad! I don't know who listens to it, but I imagine it's, like, 6-year-olds – and it's a bad message," he told Rolling Stone in 2011.
Kesha was a brash party girl, who referred to herself as "the dirty little sister of rock," and it elicited a lot of cruelty. While some of the collective meanness stemmed from the considerably less sensitive ways in which celebrities were written about ― much of it was bullying, plain and simple. Like the memes that asserted she looked like John Travolta, or the way she was body-shamed for wearing a bikini. Oh, and there was the time Perez Hilton published a leaked nude photo of the singer. Not to mention each time writers feigned surprise and delivered the ultimate backhanded compliment by uncovering a video that proved "Kesha could actually sing." 
And then something happened.
"What's been put out as singles have just perpetuated a particular image that may or may not be entirely accurate. I'd like to show the world other sides of my personality," she said. "I don't want to just continue putting out the same song and becoming a parody myself. I have so much more to offer than that and I can't wait till the world really gets to hear that on the radio."
Seven months later in October 2014, she filed a lawsuit against Dr. Luke, alleging he sexually, physically, verbally and emotionally abused her for 10 years. The suit was filed an effort to have a judge vacate her contract with the producer and his label Kemosabe Records. She later added the label's parent company Sony to the suit, claiming they put her and other female artists in "physical danger" and "turned a blind eye, failed to investigate Dr. Luke's conduct, failed to take any corrective action, or actively concealed Dr. Luke's abuse." 
To quote the 1988 film "Heathers," "Suicide gave Heather depth, Kurt a soul, and Ram a brain." Sadly, Kesha's new role as a sexual assault survivor and body image warrior did just that ― it gave her depth, a soul and a brain. The singer, whose music was routinely called "vapid" and "dumb," and was called every kind of sexist name imaginable, was no longer a target for ridicule.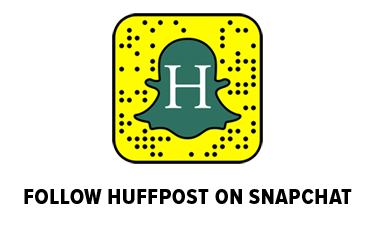 Calling all HuffPost superfans!
Sign up for membership to become a founding member and help shape HuffPost's next chapter