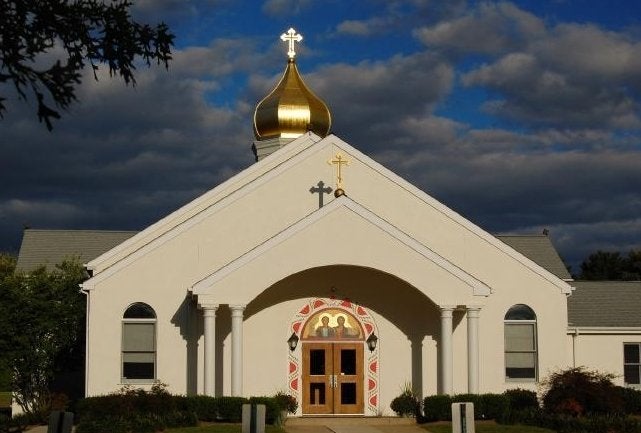 America has a doctrine that very clearly separates our government from our various religions, a definite separation of Church and State. Our founding fathers wrote about the need to keep the two institutions detached way back in 1791 when adopting the First Amendment to the U.S. Constitution.

Being a career journalist I especially like the First Amendment. You know, the one that guarantees free speech and makes it illegal to infringe on freedom of the press? It's also the amendment that includes language guaranteeing the "free exercise of religion" and prohibits the government from taking steps to prohibit it.
The amendment does not guarantee a citizen's right to abuse children in the name of God, marry multiple wives, withhold taxes from the government or use deadly snakes in services. But all of that -- and more -- has occurred in the name of religion.

Consider characters like 74 year-old Tony Alamo who runs a Christian ministry headquartered in tiny, isolated Fouke, Arkansas. Federal agents moved into the compound last week to rescue several young girls. The FBI arrested Alamo a few days later at a motel in Arizona on suspicion of transporting minors across state lines for sexual purposes.

Alamo (who was born Bernie Hoffman to a Jewish family in Missouri) first began to wrap himself in the constitutionally protected church cloak 40 years ago when he started his Christian street ministry in California. He's been controversial ever since.

In 1988, law enforcement seized three young boys from Alamo's property and returned them to their father's custody. An 11 year-old said Alamo ordered four men to hit him with a paddle 140 times for some minor offense. The preacher dodged child abuse charges.

In 1991, Alamo was acquitted on a charge of threatening to kidnap a federal judge. In 1994, he went to prison for evading $7.9 million dollars in taxes stemming from his fancy denim jacket business. During trial the prosecutor hinted at Alamo's misbehavior with married women and young girls in his congregation. Former members of his church claim they saw girls as young as 13 forced to marry men decades older.

Flash forward to September 2008. After a two year long child pornography investigation Alamo's Arkansas property was raided and six girls were taken into custody. The girls, between 12 and 14 years old are suspected of being forced to participate in a pornography business. Alamo, who has said that "consent is puberty" when it comes to sex, denies anything untoward happened.

"I've kicked a lot of people out of the church," he said, "And they'll say anything to get back at me."

The doctrine of separation of Church and State sounds great on its face but today there are lots of people who willy-nilly declare themselves head of a "church" and then hide behind that designation to get away with crimes.

Members of law enforcement have told me they have had deep suspicions about what goes on at all sorts of cult-like compounds, like the Yearning for Zion Ranch in Texas. Or at the smaller scale but just as disturbing property of the self described messiah Wayne Bent in Northern New Mexico where its alleged Bent groomed young girls by "laying naked" with them.

Officials across America have said they've wanted to move in on properties to investigate suspicions of polygamy, incest and child abuse but were told by town lawyers that without very specific criminal complaints their hands are tied.

I'm pretty sure that in 1802 when Thomas Jefferson wrote about the "wall of separation" between religion and government he didn't have the protection of these charlatans in mind.

I have no answers but I wonder if the specter of that first amendment protection is one of the reasons child sex abuse by Catholic priests flourished for as long as it did. Did it have something to do with Jim Jones and his People's Temple being allowed to flee America to the jungles of Guyana where 900 of the faithful died? I wonder to what extent the doctrine continues to cripple authorities from rescuing children trapped in polygamist compounds where girls are forced to wed.

You or your next door neighbor wouldn't be allowed to marry multiple, simultaneous spouses. You'd certainly be carted off to prison if you tried to marry a 12 year-old girl. If you ran a lucrative business and camouflaged it as a church to avoid taxes you'd likely find yourself in a courtroom. Yet the century old "wall" Jefferson referred to continues to protect what we know is criminal behavior.

Separation of Church and State allows Americans to worship as they please - or to not worship at all. It must never be changed. But the first amendment should stop being used to shield criminals from justice, especially when the victims are children.
Diane Dimond can be reached at Diane@DianeDimond.net. Read more of her columns at her website: www.DianeDimond.net