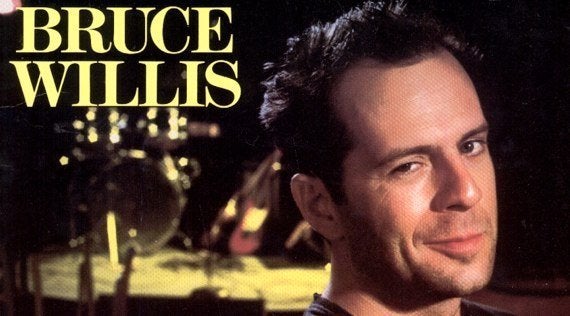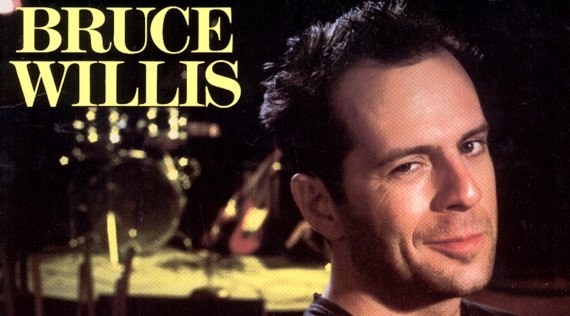 "Remember This?" is a recurring feature on HuffPost Entertainment, resurrecting pop-cultural artifacts that haven't enjoyed the spotlight for quite some time. Today, Mike Ryan writes about Bruce Willis' short-lived music career. If there's a topic you want us to cover, let us know in the comments.
It always made sense to me when musicians turned to acting. It seems like the natural progression of things. (Of course Justin Timberlake wants to be a movie star.) Conversely, I always find it odd when an established movie star wants to sing. There's a certain perception of arrogance -- I can do anything! -- that, more often than not, comes back to haunt any actor who expresses her or his musical aspirations. Sure, someone like Jamie Foxx has had considerable success (I still think it's still weird), but for every Foxx, there are many more Eddie Murphys and Don Johnsons ... and, yes, Bruce Willises.
As a society, we love Bruce Willis (even if his current film, A Good Day To Die Hard, is going to test that love a bit), which is why, as a society, we have conveniently forgotten Willis' foray into the recording industry. In 1987, Willis was a year away from true international stardom with Die Hard, but he was still an extremely popular man due to his work on the television show Moonlighting. That was the year he released his album, The Return of Bruno.
The Return of Bruno was sort of a combination of Jake and Elwood Blues mixed with Chris Gaines, the "character" Garth Brooks played when he didn't feel like playing country. You see, it wasn't Bruce Willis singing; it was his alter ego, a blues singer named Bruno Radolini. And, yes, there was even a fake HBO documentary that was made in support of the album. Behold, Bruno Radolini singing "Respect Yourself," which actually made it to No. 5 on the U.S. charts. (No one sings into a broom handle quite like Bruce Willis.)
In this video, Dick Clark introduces a down-and-out Bruno, who is now selling Corvettes. Eventually, we are shown a clip from "1971" that shows Bruno singing "Under the Boardwalk" with The Temptations.
Oh, and Moonlighting certainly wasn't immune to a Bruce Willis musical performance. Here he is signing "Good Lovin'" in the "Atomic Shakespeare" episode.
Around the time The Return of Bruno came out, Willis inked a deal with Seagram's Golden Wine Coolers, which would result in a series of commercials that, 26 years later, are infinitely re-watchable, in a "I can't believe any of this happened" sort of way. You see, in this commercial, instead of singing into a broom handle, Willis is singing into a bottle of Seagram's Golden Wine Cooler. (One of my top-10 favorite sounds of all time is when Willis reaches the "my, my, my, my" part of the Seagram's song.)
I mean, who wouldn't want to hang out with Bruce and the boys on that porch while singing and drinking wine coolers? Willis doesn't sing in the following commercial, but there's no way I could resist posting it. There's no way I could selfishly keep the joy of watching Willis skip down a sidewalk while wearing a white suit to myself. Honestly, is there anything better than the moment at :47, when Willis signals for four wine coolers?
Sadly for the fans of Willis' musical stylings, he would, let's say, deemphasize this aspect of his career once Die Hard grossed $140 million worldwide. Although he did release a follow-up album in 1989 titled If It Don't Kill You, It Just Makes You Stronger. The artist listed on this album is "Bruce Willis," so it appears the whole Bruno character had been dropped. Here is a song from that album titled "Turn It Up (A Little Louder)." (For the record, I would advise against turning this one up a little louder, especially since this song begins with a coughing noise for some reason.)
For better or worse, beyond a live performance here and there (and there are quite a few of them on YouTube -- mostly from Planet Hollywood openings), Bruno Radolini was gone forever.
I was in junior high school when most of this was going on and I remember, even then, that it just seemed ... weird. I mean, the Bruce Willis from Moonlighting was cool. Bruce Willis earnestly trying to have a music career did not seem cool. On television, he was the too-smart-for-his-own-good, wisecracking leading man on a self-aware show. Moonlighting's David Addison was basically Community's Jeff Winger. Now, imagine if Joel McHale all of a sudden wanted us to buy his blues album. We have forgotten about Bruno for a reason -- so, yes, I'm sorry for bringing it up.
Mike Ryan is senior writer for Huffington Post Entertainment. You can contact him directly on Twitter.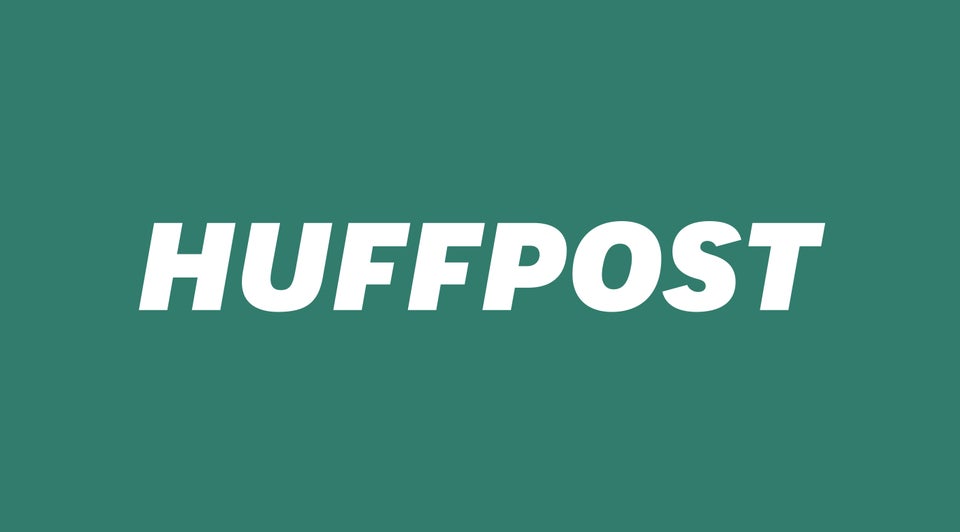 Bruce Willis Movies
Support HuffPost
The Stakes Have Never Been Higher
Popular in the Community