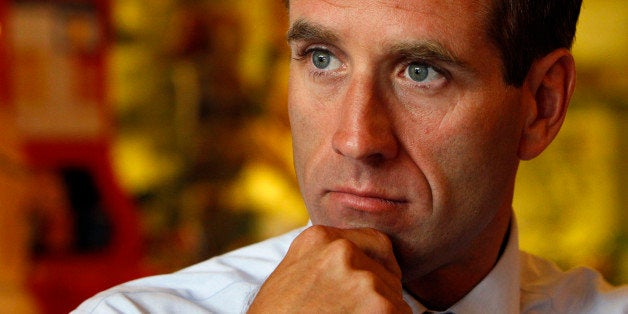 I join the American family in mourning the death of former Delaware Attorney General Beau Biden to brain cancer. He was a joy to his loved ones, an inspiration to servant leaders of all ages, an advocate for our most vulnerable, and a Bronze Star Army Captain who fought for veterans and military families.
Much has been said of the great love Vice President Biden has for his sons. The VP has eloquently expressed their bond, telling Yale graduates recently, "The real reason I went home every night was that I needed my children more than they needed me." And of course we know the feeling was mutual.
The last time I saw Beau Biden, we were both backstage with our parents at an event for House Democrats. I asked Beau if we in California could help him with his race for Delaware governor in 2016. Beau said he hadn't decided on running yet then pointed at his dad, smiled, and said "first him, then me." Familial love over personal ambition -- the Biden way. "First him, then me" wasn't just about his aspirations in relation to his dad's -- it was the son of a senator becoming an Army Captain when only 1 percent of Americans join the military; the Attorney General who chose to forego an easy Senate race to pursue a difficult prosecution of child sexual assaults; the political star who lit a path for other servant leaders who lacked his connections. Many politicians preach family values -- Beau Biden lived them.
The White House has established an online memory book for us to share our thoughts with Beau Biden's family. I encourage you to visit this site and to carry his ethic of service and sacrifice forward.
Popular in the Community