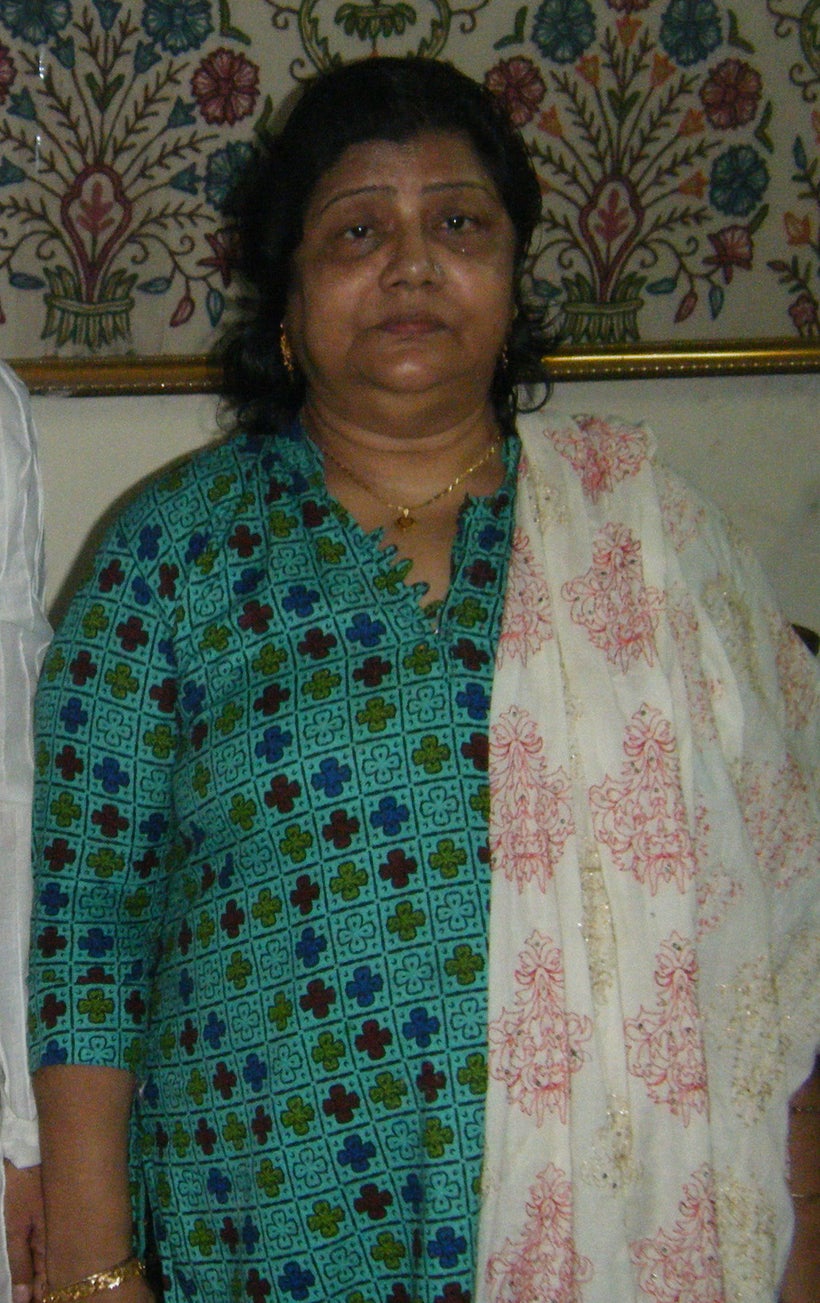 Today is All Saints Day here in Hungary. It's a national holiday when families visit the graves of their deceased relatives, light candles, and remember.
It's got me thinking a lot about death. Lots of cultures have mourning holidays, e.g. the Chinese Tomb-Sweeping Day, Mexican Día de Los Muertos, and Shi'a Ashura.
North American Halloween, though, has always felt a bit too incomplete for me. Are we thinking enough about death, and remembering?
Today, I am remembering a distant family member of mine, an aunt who unexpectedly passed away earlier this year.
Two years ago, towards the end of my month-long retracing-my-grandparents'-footsteps trip across India, I found myself at her home.
To be honest, I had not wanted to go. My itinerary was packed towards the end of my visa period's validity; worn and weary, I just wanted to chill out in Kolkata for my last few days in India.
But upon the encouragement of my father and other relatives, I stopped at Baharampur on the otherwise 9-hour train ride from my grandfather's village in Malda to Kolkata.
Seated at the dining table in Naidu Fufu's spacious house, I was nibbling on some sweets she offered me even though I was already full.
We never met before this moment. With the pressure of knowing this night was our only night to both meet and connect, we were both making an effort to relate to each other somehow.
In describing how she felt upon my arrival, Naidu Fufu was trying to convey a feeling to me through a Bengali metaphor, but I had trouble understanding it.
She got up to fetch the book that contained it. The metaphor was from a Tagore sangit.
She returned with a small book in hand, pages worn and tabbed, and flipped through it for the right page.
Is everyone in West Bengal able to recite Tagore poetry so easily? I wondered.
I felt like I understood so little here in West Bengal; the language I use easily with my parents felt inadequate when I spoke with family here in India.
Theirs seemed a higher, purer Bengali, less often peppered with "Banglafied" English.
Growing up among different worlds of identities, I have become familiar with feelings of confusion or exclusion.
This same experience probably also heightened my resolve to make sense of my worlds.
All I can do is listen, learn, and be patient, I reassure myself.
As she proceeded to recite the song, I interject with a request to record this.
Now with my recorder on, she proceeds to recite the sangit:
Amai rakthe judee apon ghore
Brisho ghore petham nathai
Amai rakthe judee apon ghore
Brisho ghore petham nathai
Listen to her recitation of this sangit here:
Her words flow in a melodic cadence, surrounding me with familiar sounds whose meaning I cannot fully comprehend.
The experience might be like being read a Shakespearean poem for the first time, but you never studied English formally, having only learned it through speaking it at home with your parents.
The sounds, even years later, continue to ring in my head. Now I know why sangit means "song-poem". This poem sounds like it was meant for melody.
So I ask her, Why this poem? What does it mean for you?
She closes the book, and places it on the table. Peering at me through her glasses, her plump cheeks glistening from the summer humidity, she replies, again in lofty, beautiful language that I grasp to understand.
When I think of you, this Otol Proshad song keeps coming to mind.
Later, I ask my mom to help me decipher this poem and Naidu Fufu's reflection. The meaning is so beautiful, and imagining what she was conveying to me nearly brought me to tears.
Although directly translating the Bengali abstractions into English realism is difficult for me, here is what I imagine Naidu Fufu would say to me:
You came all this way to see me,
Traversing continents and worlds.
How many blessings you must have collected from your ancestors!
To have been able to gain so much wisdom and experience,
Beyond what I could ever dream for myself.
This woman, whose life I crossed for just one night, imparted a sonorous reflection of my life to me through poetry.
Now I am in remembrance of this single moment with her, and the beauty and meaning that she shared with me.
Today, I am practicing honoring the gifts those before us have bestowed upon us.
Thank you, Naidu Fufu, for sharing poetry, reflection, and warmth for the brief time I knew you. Rest in eternal peace.
Calling all HuffPost superfans!
Sign up for membership to become a founding member and help shape HuffPost's next chapter
This post was published on the now-closed HuffPost Contributor platform. Contributors control their own work and posted freely to our site. If you need to flag this entry as abusive,
send us an email
.