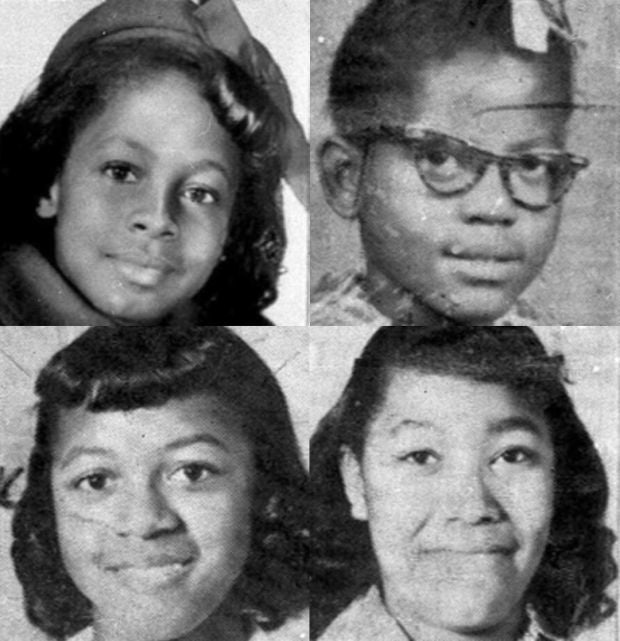 Four little girls were dressed in their Sunday best for the morning services of the 16th Street Baptist Church in Birmingham, Alabama on September 15, 1963. At 10:19 a.m., a bomb detonated in the church basement killing 14-year-olds Cynthia Wesley, Addie Mae Collins and Carole Robertson, and 11-year -old Denise McNair. Over 20 other members of the church congregation were injured in the blast. This only two and half weeks after Martin Luther King's "I Have a Dream" speech.
The young ladies would eventually become icons of the civil rights movement but first they were just four little black girls:
Cynthia Dionne Wesley was born in Birmingham, Alabama, on April 30, 1949. She was the adopted daughter of Claude and Gertrude Wesley.
Carole Rosamond Robertson was raised in Birmingham, Alabama and was born on April 24, 1949. She lived in the predominately black neighborhood, Smithfield with her father Alvin, her mother, Alpha, and her older brother and sister, Alvin Jr. and Dianne.
Born on April 18, 1949, Addie Mae Collins lived in Birmingham, Alabama with her parents, Julius and Alice, along with her six siblings.
Carole Denise McNair, born on November 17, 1951, lived in Birmingham Alabama with her parents, Chris and Maxine McNair.
These girls were daughters, sisters and friends. According to Denise McNair's father, Christopher McNair in a 2008 interview with Michele Norris, host of the NPR show "All Things Considered," the girls were in the basement donning choir robes in preparation to participate in a sermon called, "The Love that Forgives." Sadly, McNair reported that the sermon was never delivered because, "the bombing happened between Sunday school and sermon time."
Justice was slow for the little girls. Though four suspects, Thomas Blanton, Jr., Herman Frank Cash, Robert Chambliss and Bobby Frank Cherry ― all members of the KKK ― were identified, the men were not prosecuted. Director of the FBI, J. Edgar Hoover, formally closed the investigation in 1968 without any charges filed and ordered the records be sealed.
Robert Chambliss was eventually prosecuted and found guilty of murdering Carol McNair on November 18, 1977 and was sentenced to life in prison. Thomas Blanton Jr. was tried and convicted in 2001 and Bobby Cherry in 2002. Herman Frank was never charged and died in 1994.
Over 50 years later, the narrative seems to be very similar. Innocent black children are being indiscriminately murdered and the list of names grow longer and longer every year. We owe it to these four little girls who were posthumously awarded the Congressional Gold Medal by Congress in 2013, to remember their legacy and the events that led to their senseless murder. Their deaths provided momentum for the civil rights movement that eventually led to the signing of the Civil Rights Act of 1964 by President Lyndon Johnson.
Let us not get caught in the fleeting and momentary popularity of social media and hashtags. Let's put these names and the names of so many other young black children that have been unjustly slain to memory. Let us also consider the parents of those children who have unwillingly joined what Tracy Martin, Trayvon Martin's father, called the "club that none of us want to be in."
We must do more than remember. It is time to change the narrative and take action. Let's use the powerful tools of communication, community outreach and social media to strengthen the movement to expose and end racism, social injustice and unfair treatment. On the 53rd anniversary of their tragic deaths, let's honor those four little girls and all who have been sacrificed by injustice by boldly living the dream of equality and persistently refusing to have our voices silenced.
Cynthia… Carole… Addie Mae… Denise…
Before You Go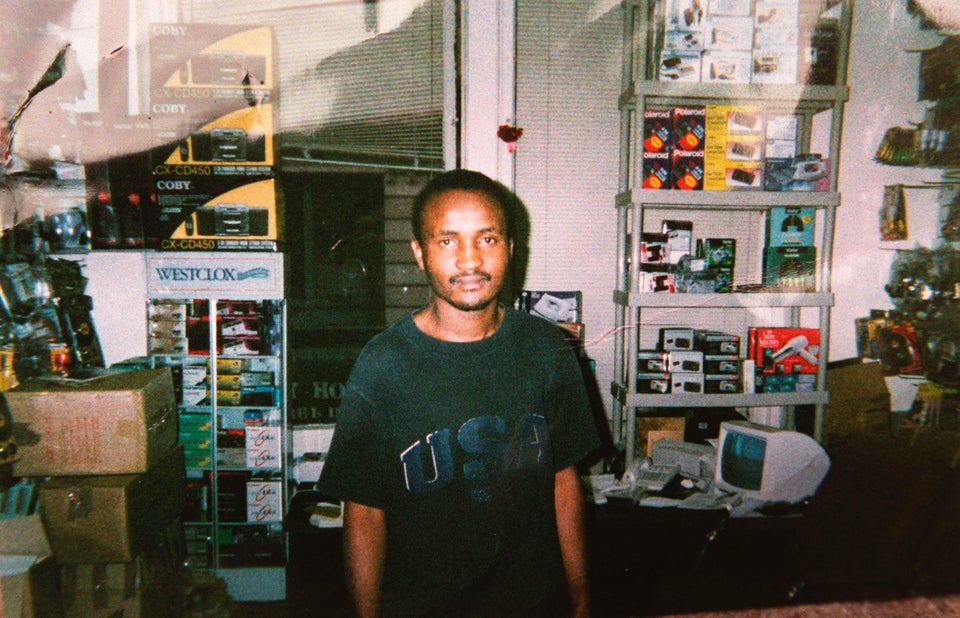 21 Times Cops Walked Free After Fatal Encounters With Black Victims
Popular in the Community