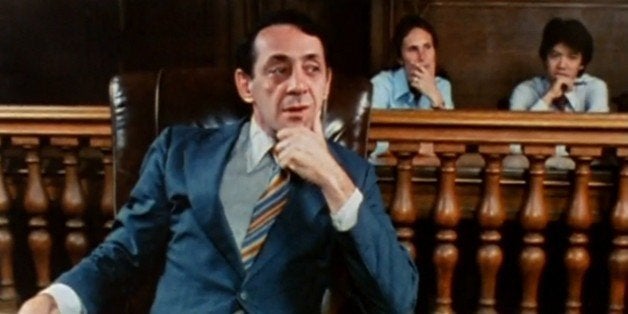 Harvey Milk ran unsuccessfully for public office three times before winning a seat on San Francisco's Board of Supervisors. In each race he campaigned for laws to protect workers from discrimination in employment due to sexual orientation. In 1976, Harvey was defeated in the Democratic primary to represent the eastern half of the city in the California Assembly by Art Agnos. Agnos won the seat outright that November and pledged to introduce anti-discrimination legislation every session until it was passed by the Legislature and signed into law by the Governor.
After his election to the San Francisco Board of Supervisors, Milk authored a comprehensive anti-discrimination ordinance in 1978 that was signed by Mayor George Moscone. That same year, Assemblyman Art Agnos introduced Assembly Bill 1 to outlaw discrimination in employment based on sexual orientation. Many of us believed that the California Legislature would move swiftly to resolve the issue statewide. We were wrong.
It took years to get the bill out of committee to a floor vote in the Assembly. It took more years to pass the Assembly and even more to clear the Senate. It took over a decade to get the bill through both houses and on the Governor's desk, finally, in 1991. And then Republican Governor Pete Wilson vetoed it, sparking angry protests throughout California and a violent riot in San Francisco. One year later, Governor Wilson reversed his position and signed the bill.
This week we celebrate Milk's 85th birthday and honor his role as one of the pioneers of the LGBT community, even as we await a decision on marriage equality from the Supreme Court of the United States.
Most observers believe that the Court will rule in favor of equality and that loving couples of the same sex will soon be able to marry in all fifty states. It is exciting to imagine the joy among those who have waited for so long and to anticipate the touching and humorous images that the newlyweds will post on Facebook and Instagram. But we would do well to remember that in 29 states, when the honeymoon is over, those happy new couples could be fired on the spot if their employers view their posts on social media.
Add to that sad reality the recent introduction of legislation seemingly designed to encourage discrimination in Arkansas, Indiana, Georgia, Montana, Texas and other states and we see that Milk's dream is still far from realized. LGB and especially transgender people face harassment and discrimination in workplaces across the country. We need action from Congress.
The Employment Non-Discrimination Act (ENDA), which would add protection from employment discrimination on the basis of sexual orientation and gender identity, has been stalled forever. Some activists hope that a new Congress in 2016 will pass the legislation and send it to a Democratic President. Unfortunately, it will take a political tidal wave for the Democrats to take back the House of Representative.
Thankfully, we don't have to wait for legislative change to achieve equality at work. Union contracts can provide protections for LGBT workers, even in states where job discrimination is still legal. Today in Georgia, Texas, Arizona, Montana, Indiana, Missouri, Louisiana, Ohio, Florida and many other states across the US, tens of thousands of workers are protected against discrimination based on sexual orientation and gender identity due to collective bargaining agreements negotiated by one union, UNITE HERE, the hospitality workers union. UNITE HERE is not a giant union, it represents about 270,000 workers in the US and Canada. But it is a leader within the labor movement in support of full LGBT equality.
When Nevada enacted domestic partners legislation in 2009, UNITE HERE Local 226 negotiated contracts with most of the major casinos and hotels in Las Vegas that extended health benefits to same-sex domestic partners. In stark contrast, the non-union Stations Casinos specifically excluded same-sex partners from health coverage until just last year when the Ninth Circuit Court of Appeals brought marriage equality to the Silver State.
Most people understand that workers represented by unions make more money, work under safer conditions and get better health care than non-union workers. We should also understand, and celebrate, that unions protect lesbian, gay, bisexual and transgender people from workplace harassment and discrimination, even in some of our country's most conservative states. In the absence of action from Congress on ENDA, these protections have great value.
Harvey Milk was my friend and mentor. He believed that the LGBT community and the labor movement should be allies. He was right.
Popular in the Community