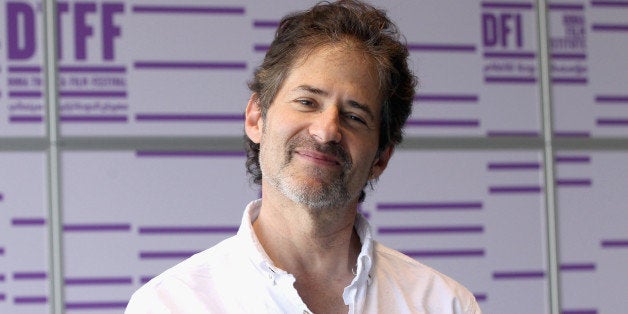 In what I can only call a remarkable, unfortunate coincidence, as I was driving into class yesterday afternoon, I was listening to an old episode of the MovieFilm Podcast wherein Brian and I discussed the then-recent passing of Robin Williams. During the course of that conversation, I mentioned my affinity for the 1999 Williams vehicle Bicentennial Man. This in turn got me in the mood to listen to some of that movie's terrific, evocative score by James Horner.
Letting the music wash over me, I starting thinking about the number of memorable films he's composed memorable scores for, and how his trademark tones have served as the soundtrack to so much of not only my life, but countless others. When I got to work, I found out that James Horner was gone, a victim of a single-engine plane crash that morning. The two-time Academy Award winner (for 1997's Titanic) leaves behind a body of work that's staggering in not only its sheer volume, but its overall consistency.
When I was a kid and first starting to get into movies, there were the three "J"s of film scores: John Williams, Jerry Goldsmith, and James Horner. I'd only just learned to read, yet I knew even then that if I saw any of those three names in the credits, I could expect a great score. The first time I heard Horner was his soaring, nautical theme for 1982's Star Trek II: The Wrath of Khan, which was about as different as could be from Goldsmith's work on the previous Trek, but no less powerful.
He was only twenty-seven when he worked on that, and with its apparent quality, it's no surprise he was drafted back into duty for 1984's Trek III. While that marked his final foray into the Federation, he didn't leave deep space far behind, as he again sequelizing a Goldsmith score to give James Cameron's Aliens its percussive heartbeat in 1986 (marking the first of three pairings with the director). From there he never looked back, lending his skills to Field of Dreams, The Rocketeer, Sneakers, Braveheart, Apollo 13, Jumanji, The Mask of Zorro, and far too many others to mention.
More than just laying down sonic wallpaper, Horner found a way to make even larger-than-life scenarios seem human, and relatable, and real. As a result, his music became instantly recognizable even to those folks who didn't normally pay attention to that stuff. One of my favorites of his more recent output was 2012's The Amazing Spider-Man reboot, in which he was tasked with reinterpreting the iconic hero's musical identity after it had been pretty well defined by Danny Elfman in the previous trilogy.
REAL LIFE. REAL NEWS. REAL VOICES.
Help us tell more of the stories that matter from voices that too often remain unheard.